'Bosch' Season 5 Recap: Where Things Stand With Harry Bosch Ahead of Season 6
'Bosch' returns for a sixth season on April 17. Here's where things stood with Bosch (Titus Welliver) his partner Jerry Edgar (Jamie Hector), and the rest of your favorites at the end of season 5.
Harry Bosch is back on the case. Bosch, Amazon's longest-running original series, returns for a sixth season on April 17. 
It's been a year since we last saw new episodes of the detective drama based on Michael Connelly's series of best-selling books, so it's understandable if you're in need of a bit of a refresher. Here's where things stood with Bosch (Titus Welliver), his partner Jerry Edgar (Jamie Hector), and the rest of your Bosch favorites at the end of season 5. 
Bosch investigated an opioid ring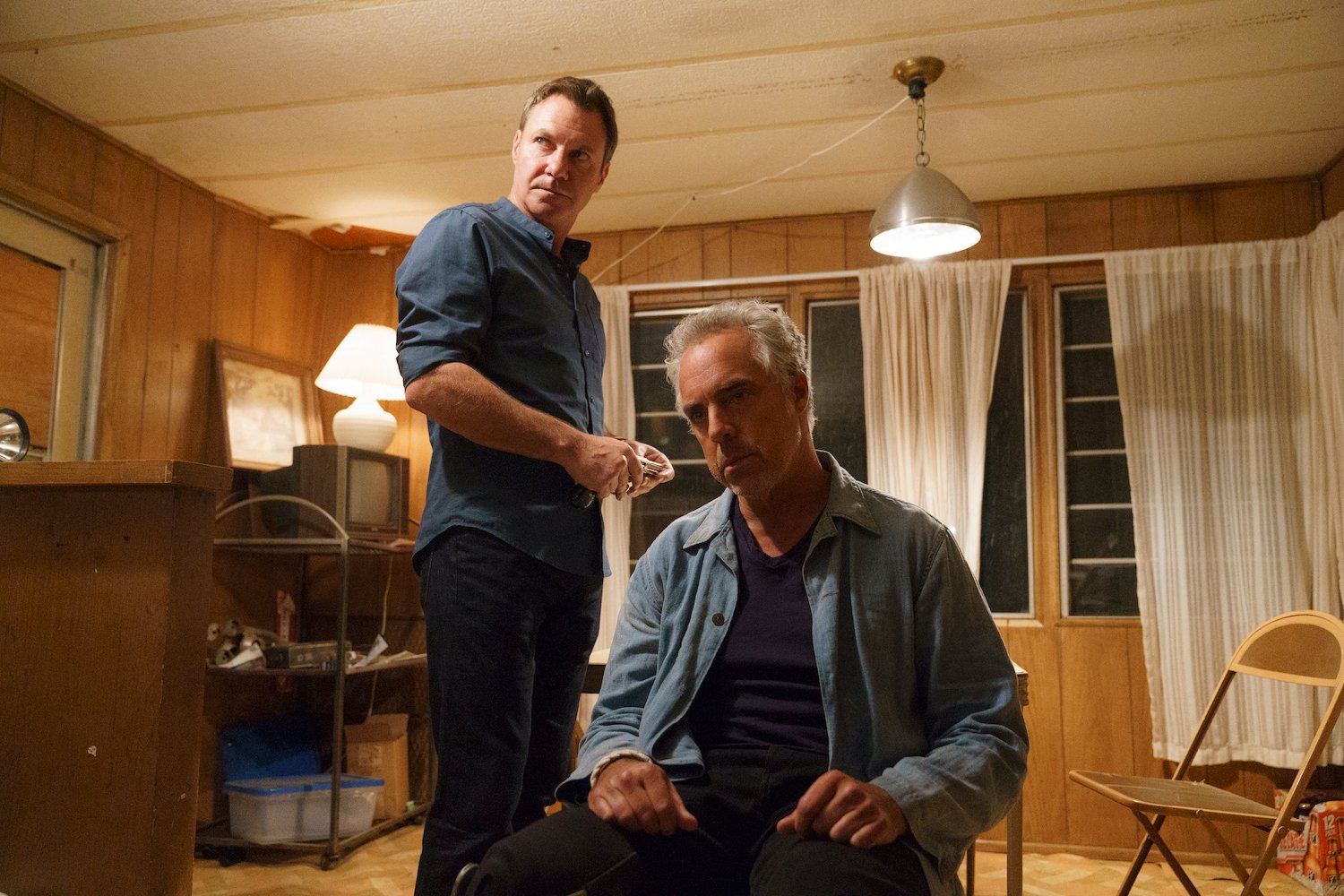 In season 6, Bosch found himself pulled in multiple directions. After a murder at a pharmacy that turned out to be a pill mill, the LAPD homicide detective went undercover to investigate an opioid ring.
Posing as a drug-addicted veteran, Bosch was able to infiltrate the drug dealers' desert compound, but he put his life in jeopardy in the process. Fortunately, some quick thinking saved the day. He even got a new dog — who he named Coltrane — in the process. Later at home, he survived a dramatic shootout with the members of the opioid ring. 
He also revisited an old case
While Bosch was trying to flush out the drug dealers, he also had to revisit a case from his past. When he was a young detective, he investigated the rape and murder of a woman named Danielle Skyler. A man named Preston Borders was the main suspect, and after Bosch discovered a seahorse pendant belonging to Danielle at Borders's apartment, he was convicted of the crime. Now, the Conviction Integrity Unit (CIU) has started looking into the case, and all of Bosch's cases have been called into question. 
For a while, it looked like Borders might go free, especially when new DNA evidence appeared to exonerate him. Worse, it seemed that Bosch planted evidence to ensure a conviction. But eventually, Bosch figured out that Borders and his lawyer worked with a crooked cop to plant material containing another rapist's DNA in the evidence box.
Bosch's original police work was sound, but as he looks into the old case, he discovers a disturbing truth. Current chief of police Irvin Irving (Lance Reddick) — then a lieutenant — did plant the seahorse pendant after a botched arrest put the entire case against Borders at risk. 
Irving plans a big move and Maddie asserts her independence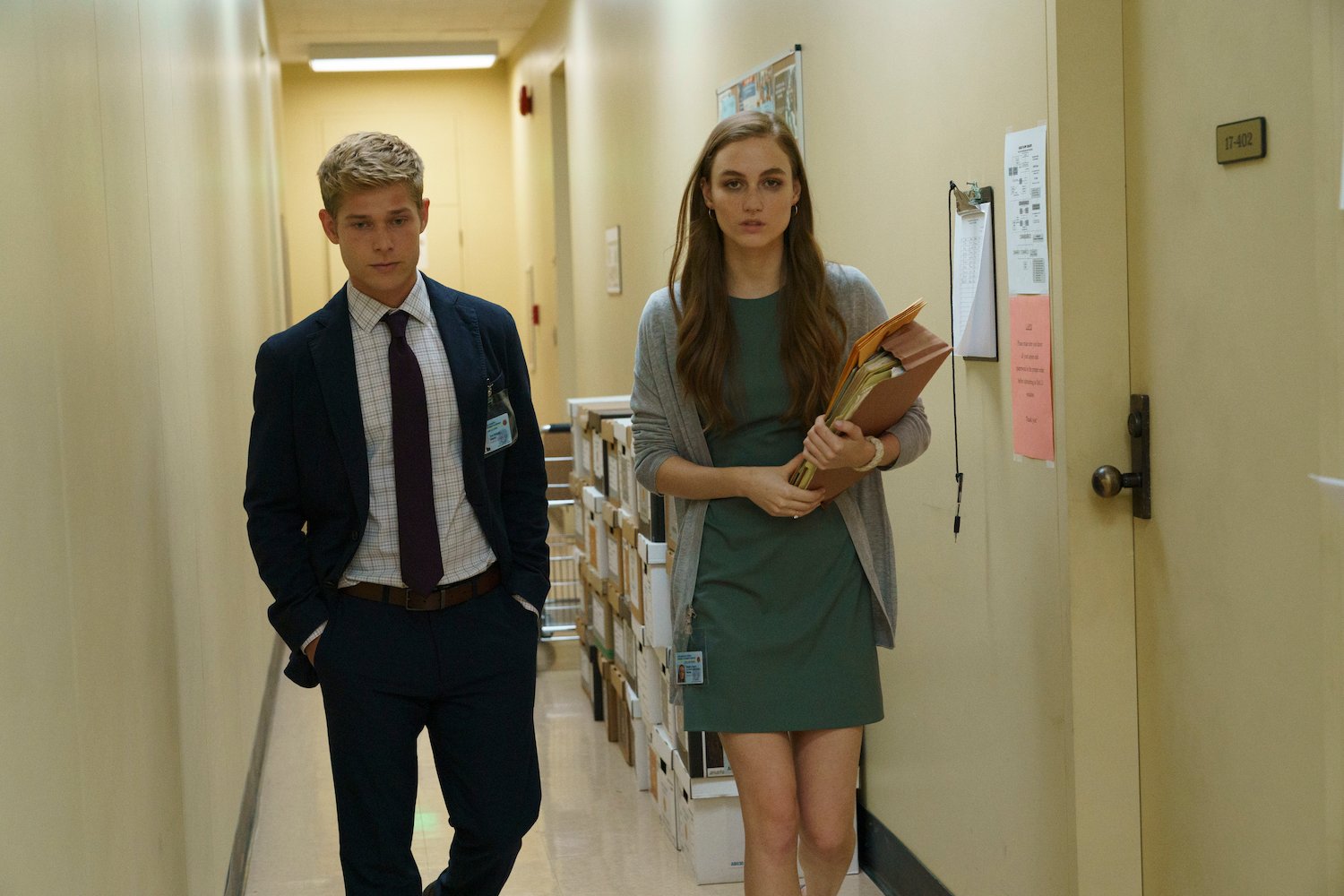 At the end of season 5, Bosch confronted Irving about the planted pendant. Irving then shredded a copy of the photos that proved the evidence had been placed in Borders's apartment. He also announced that he intends to run for mayor of Los Angeles. 
Meanwhile, Bosch's daughter Maddie (Madison Lintz), who had been interning at the DA's office, revealed she had leaked an important memo to Bosch's lawyer, who used it as part of his defense in the CIU investigation. Then, she headed off to college, explaining that she needed some time and space to figure things out in her life. 
Looking ahead to 'Bosch' Season 6 
Throughout season 5, Bosch's partner J. Edgar continued to have his back while dealing with the murder of one of his informants, a story we'll see more of in season 6.
As for Bosch, another new case is on the horizon. He ended last season looking into the death of Daisy Clayton, the murdered teenage daughter of a woman he met while working undercover. He'll continue to investigate that case while also fighting to keep the city safe after a group of criminals steal radioactive material that they may be planning to use to build a dirty bomb.
Bosch Season 6 is streaming on Amazon Prime beginning April 17.