'Bosch' Season 6 Recap: Everything You Need to Remember Before Watching Season 7
Amazon Prime's longest-running original series is coming to an end. Bosch Season 7, which premieres June 25, concludes — at least for now — the story of gruff, principled LAPD detective Harry Bosch (Titus Welliver).
While each season of Bosch covers different crimes, there are some threads that run between the seasons. Before you settle in to binge all eight episodes of season 7, check out this refresher of where things stood at the end of season 6.
J. Edgar killed Jacques Avril at the end of 'Bosch' Season 6 
Bosch is relentless in his pursuit of justice, which sometimes causes him to dance on the edge of what's right and what's legal. His partner Jerry Edgar (Jamie Hector) has always been more by the book, but that changed in a big way at the end of season 6.
In the finale, J. Edgar confronted and killed Jacques Avril (Treva Etienne), a politically connected gang leader whom he believed was responsible for the murder of a CI as well as his uncle's execution back in Haiti. In his official statement after the shooting, Edgar said Avril drew his weapon, but at the episode's end, we learn J. Edgar shot him as Avril was preparing to surrender.  
Will J. Edgar face any repercussions — either psychological or legal — for murdering Avril? Chances are, we'll see him wrestling with the consequences of his actions in season 7.
Maddie had a change of heart 
Bosch's daughter Maddie (Madison Lintz), spent season 6 interning in the office of defense attorney Honey Chander (Mimi Rogers). Initially, she and her father weren't exactly on the same page about her decision to team up with a woman famous for defending notorious criminals. Nor was he enthusiastic about her plan to become a defense attorney.
But in a heart-to-heart with her dad at the end of season 6, just after a terrorist bomb exploded at the courthouse, Maddie revealed she'd had a change of heart. She still wants to attend law school. But she's rethinking "which table I want to sit behind," as she tells her father. 
"Maybe one day you can hook 'em and I can cook 'em," she adds. For now, however, Maddie plans to continue working for Chandler, because "a good prosecutor should know how to think like a defense attorney."
Irving withdrew from the mayor's race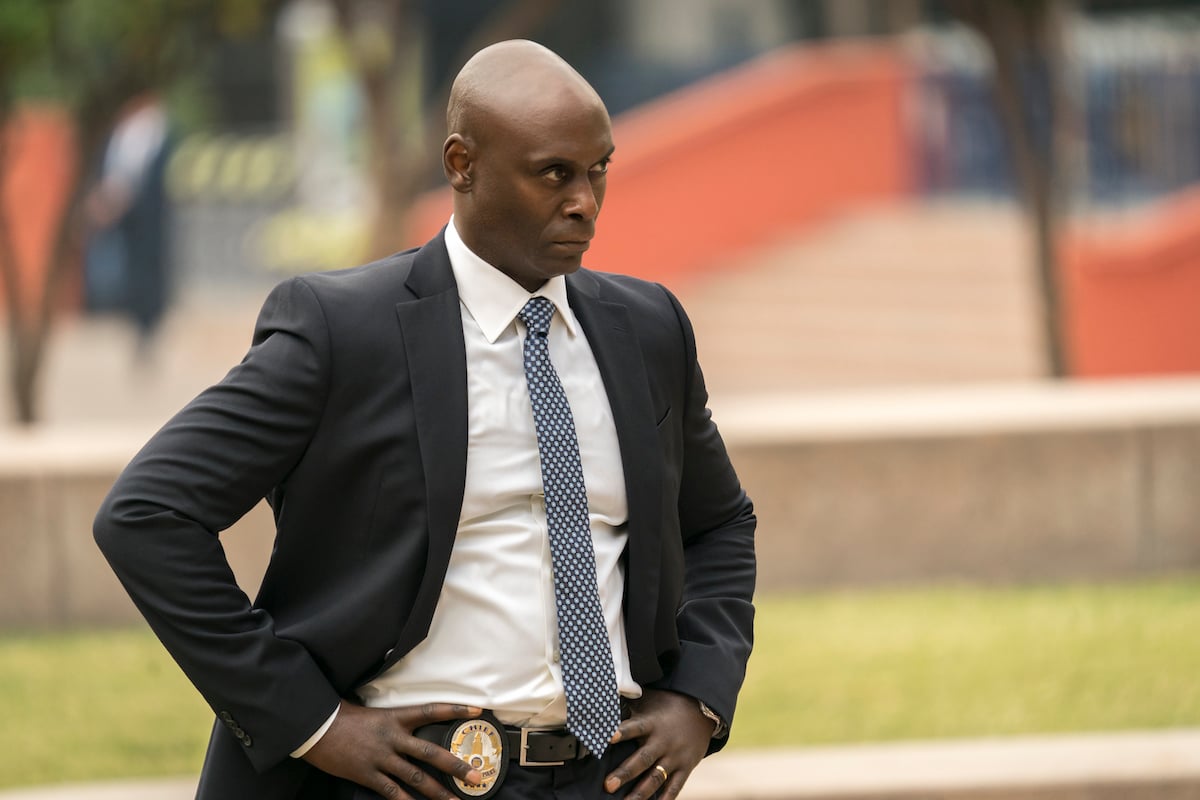 Chief Irving (Lance Reddick) threw his hat in the ring in the race for L.A. mayor in season 6. But his campaign didn't go as he planned. Rival candidate Jack Killoran (D.W. Moffett) threatened to blackmail him by releasing an incriminating audiotape of a questionable interview Irving conducted with a suspect. Though Irving refused to be intimidated, he ultimately decided to withdraw from the race, throwing his support behind Councilwoman Susanna Lopez in the season finale.
Killoran still threatened to release the tape, but Irving countered by saying that if that happened, he'd expose Killoran's extortion attempt. For now, at least, Irving is staying put as the head of the LAPD. 
Elizabeth Clayton is dead, Heather Strout was arrested  
Bosch spent a good chunk of season 6 attempting to track down the killer of Daisy Clayton, a teenage runaway. He was ultimately successful. But his efforts came too late to bring peace to her mother Elizabeth Clayton (Jamie Anne Allam). Daisy's killer cut a deal that would have him serve only 11 years in prison. Soon after, Bosch discovered Elizabeth dead in her apartment, apparently by suicide. 
The season's other main mystery involved a group of domestic terrorists. In the finale, they successfully detonated a bomb at the courthouse during Alicia Kent's (Lynn Collins) murder trial. Fortunately, Bosch was able to act quickly to prevent any casualties. Soon after, Heather Strout (Abby Brammell), the woman behind the bombing, was arrested.  
Looking ahead to 'Bosch' Season 7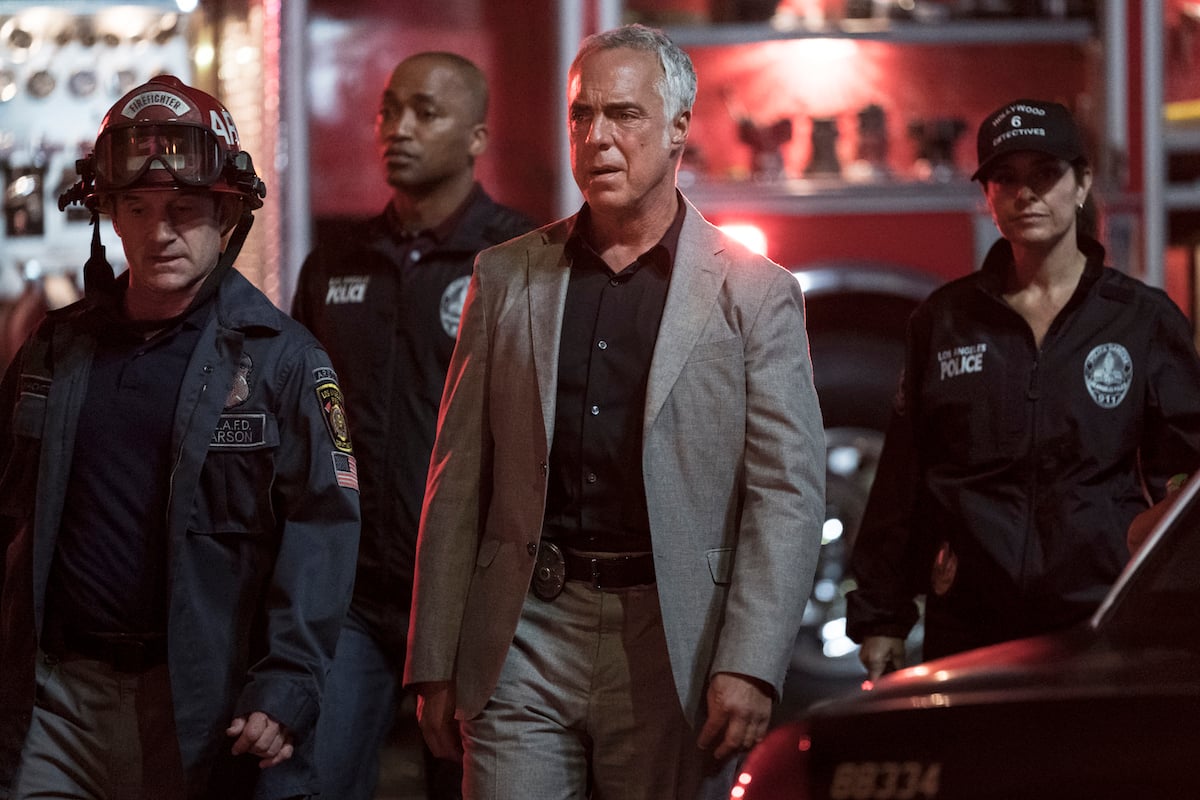 With season 6's cases largely resolved, Bosch is free to focus on other crimes. The upcoming season revolves around an arson that leads to the death of a 10-year-old girl. But the case proves complicated, and politically sensitive, forcing Bosch to decide how far he's willing to go to get justice.
Just how tricky is the situation? The season 7 trailer offers a hint. The feds are involved — though it doesn't sound like they're being particularly helpful. Plus, it looks like a hitman might be targeting people associated with the case. Maddie appears to be in danger, making this a very personal situation for Bosch.
Bosch Seasons 1-6 are currently streaming on Amazon Prime. Bosch Season 7 premieres June 25.