'Bosch' Spinoff: Cast, Premiere Date, and What Else We Know So Far
Harry Bosch may have handed over his badge, but he's not done solving crimes just yet. Amazon's long-running detective drama Bosch came to an end earlier this year when the show's titular detective, played by Titus Welliver, closed the book on his final case for the LAPD in the show's seventh season. But the character will return to TV in an as-yet-untitled new series, which will stream on IMDb TV. 
Titus Welliver will return as Harry Bosch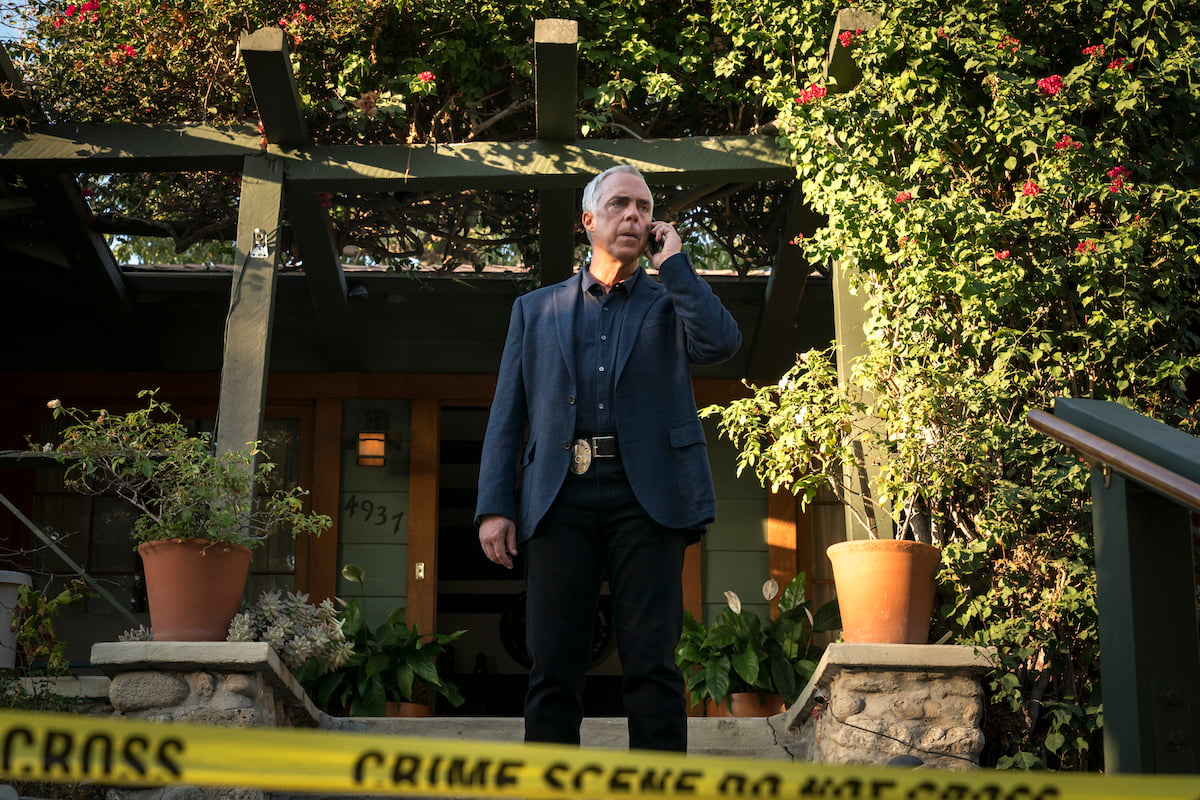 In Bosch Season 7, Harry reached a breaking point in his career as a police officer. Stymied in his efforts to put the people responsible for a deadly arson behind bars, he ended up quitting his job. At the end of the season's final episode, he was preparing to go into business as a private investigator. Meanwhile, his daughter Maddie (Madison Lintz) had abandoned her goal of being a lawyer and decided to follow in her father's footsteps by becoming a police officer herself. 
The upcoming show — which Welliver told Vulture was a continuation of the original show, not a spinoff — will see Harry in his new role as a PI. Welliver will reprise his role as Bosch. Lintz will also be back for the new show, as will Mimi Rogers as powerful lawyer Honey "Money" Chandler. 
Welliver initially thought he'd been replaced as Harry Bosch 
It's hard to imagine a Bosch series without Welliver in the lead role. But when Connelly first told the actor about the new show, he inadvertently gave him the impression he'd been replaced. 
"I felt kind of bad because I misspoke when I told him 'hey we're going to do a spinoff with Bosch as a private eye' and he just kind of nodded," Connelly recalled in an interview with Newsweek.
The prolific author said when he delivered the big news, he didn't put himself in Welliver's shoes. "I didn't think of it in terms of an actor and he thought 'so you're gonna reboot it with a younger guy or something,' he was like 'who plays Bosch?'" Connelly said. 
Connelly quickly assured him they had no intention of recasting the role. "I was like 'oh my gosh you play Bosch, no one else could play Bosch are you kidding me?' and then suddenly he lit up and it was a no-brainer."
Production has already begun on the 'Bosch' spinoff 
The Bosch spinoff will be based on the book The Wrong Side of Goodbye. Production has already begun on the new episodes, Connelly shared in a June tweet. 
Welliver told Vulture that Harry Bosch, Maddie Bosch, and Honey Chandler are the only characters from the original show who will return for the spinoff. The new series will see Harry in a different place in his life, and Welliver said he was eager to explore the evolution of the character. 
"I've always said to Mike Connelly is that there's something [special] about the books when Harry leaves the force," he said. "He's older, there's a different kind of vulnerability. He's not part of the police organization anymore. And the thing about Harry Bosch is that the more vulnerable you make him, the more you push him into a corner, where there's danger, he becomes more dangerous. The idea of that is very appealing to me."
When will the new 'Bosch' show premiere? 
The new Bosch series will have 10 episodes and will be available on IMDb TV, Amazon's free streaming service. Amazon has not yet announced a premiere date. 
Check out Showbiz Cheat Sheet on Facebook!