'Bosch' Star Titus Welliver Once Explained Why He Doesn't Cover Up His 'Almost 30' Tattoos for the Show
You can't miss the ink. On Amazon Prime Video's Bosch, series star Titus Welliver — who plays the titular detective Harry "Hieronymous" Bosch — sports an impressive array of tattoos. You might think all those tattoos are fake and that the show decided to give Bosch some ink to convey something about his character. But you'd be wrong. 
"The tattoos are real, they're mine," Welliver explained to the Tampa Bay Times in 2017.
Titus Welliver has more than two dozen tattoos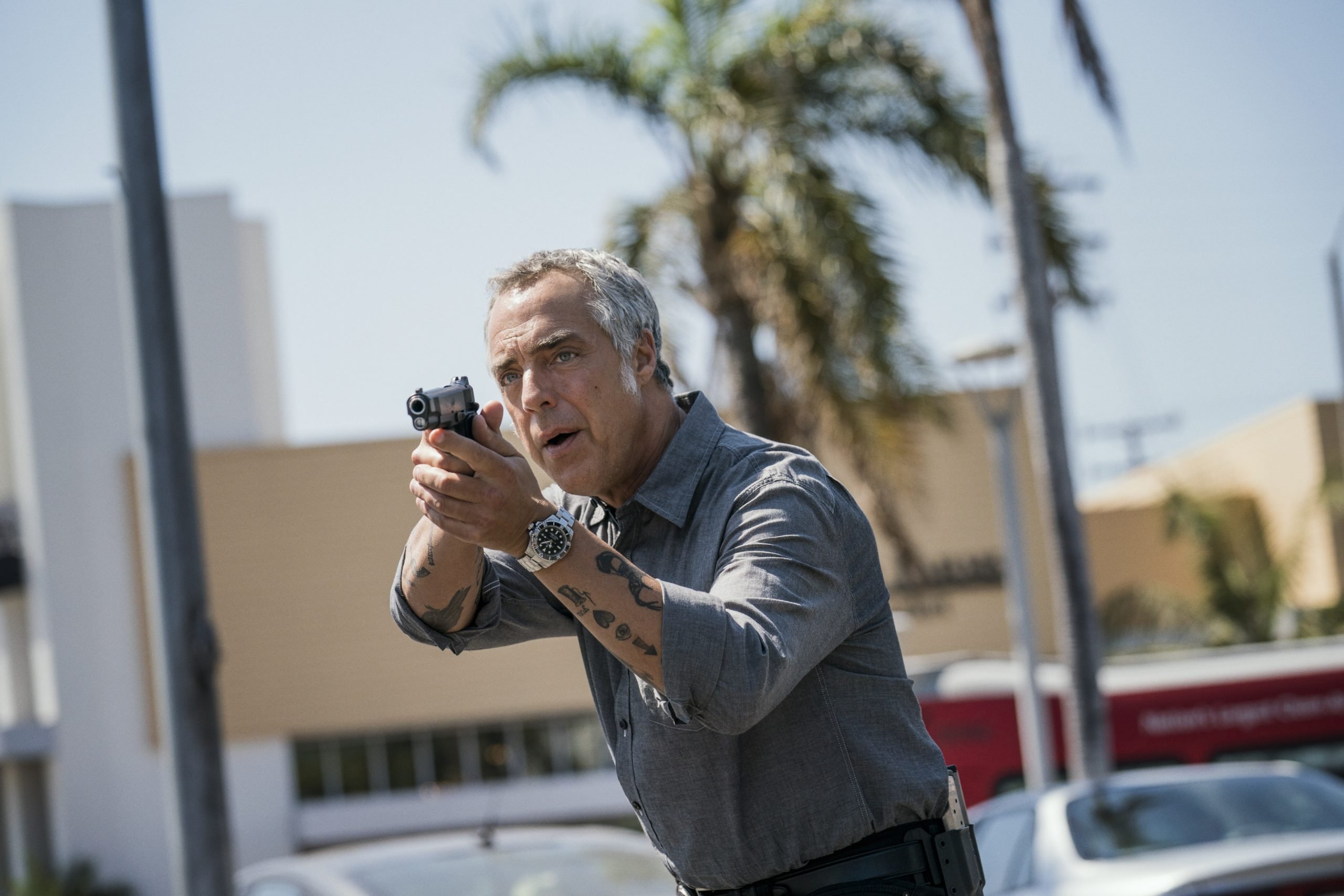 Welliver chatted with Inked in 2018 about his extensive body art. He said he started getting tattooed "far too young." Eventually, he ended up with more than 30 pieces of ink. His first was a symbol of his martial arts dojo — two koi circling a rock.
"[E]ach one represents something personal," the actor said. "Some of them are the names and birth dates of my children, and others relate to my Irish and Native American background."
Welliver said he's been going to the same tattoo shop — Sunset Strip Tattoo — since 1990, when it was recommended to him by another actor, Charlie Sheen. Some of his work was done by Paul Timman, who's also tattooed stars such as Angelina Jolie, Mark Wahlberg, and Ben Affleck, according to CBS News.
Why the 'Bosch' actor doesn't cover up his tattoos on the show 
Welliver said his extensive ink has rarely been an issue when it comes to getting work. If he is cast as a person who wouldn't have lots of tattoos, he usually covers up by wearing long sleeves.
But when he landed the lead role on Bosch, he made a practical case for why the character should have lots of tattoos. 
"When I was cast as Bosch, I said to [co-creator and producer] Michael Connelly, I have these tattoos, and if we have to cover them, it would take an extra hour with the makeup brush each day," he said." So we decided to keep the tattoos. I have gotten more since I started the show. You see people of all walks of life have tattoos, so there's an interesting irony that he has these tattoos."
Still, his tattoos aren't a focal point on Bosch.
"My tattoos aren't always evident on the show, and you can't really see what they are unless we screen capture or zoom in on them," Welliver said. "We never feature them, and we never talk about them," though he did mention one season 3 scene where a superior officer told him to roll down his sleeves.
One of Titus Welliver's tattoos is a tribute to one of his favorite bands 
On Bosch, Welliver's character is known for being a jazz aficionado. But one of the actor's tattoos is a tribute to a different kind of music. He has a tattoo inspired by the cover of the Deftones' White Pony album.
"I'm sort of almost oddly schizophrenic in my musical leanings," Welliver told Spin. "But the Deftones, for me to tattoo that white pony image on my arm is significant in my connection and love of the band."
Bosch Season 7 is currently streaming on Amazon Prime Video. 
Check out Showbiz Cheat Sheet on Facebook!
RELATED: 'Bosch' Season 6 Recap: Everything You Need to Remember Before Watching Season 7