Bow Wow Regrets Having a Music Career
Bow Wow was introduced to audiences everywhere as a young rapper. But in hindsight, he regrets his music career entirely
Rapper Bow Wow has been in the public eye practically since he was a child. Now, the "Like You" emcee is a full-fledged adult with over two decades of experience in the entertainment industry under his belt. Still, that doesn't mean he wouldn't take back things if he could — including his entire music career.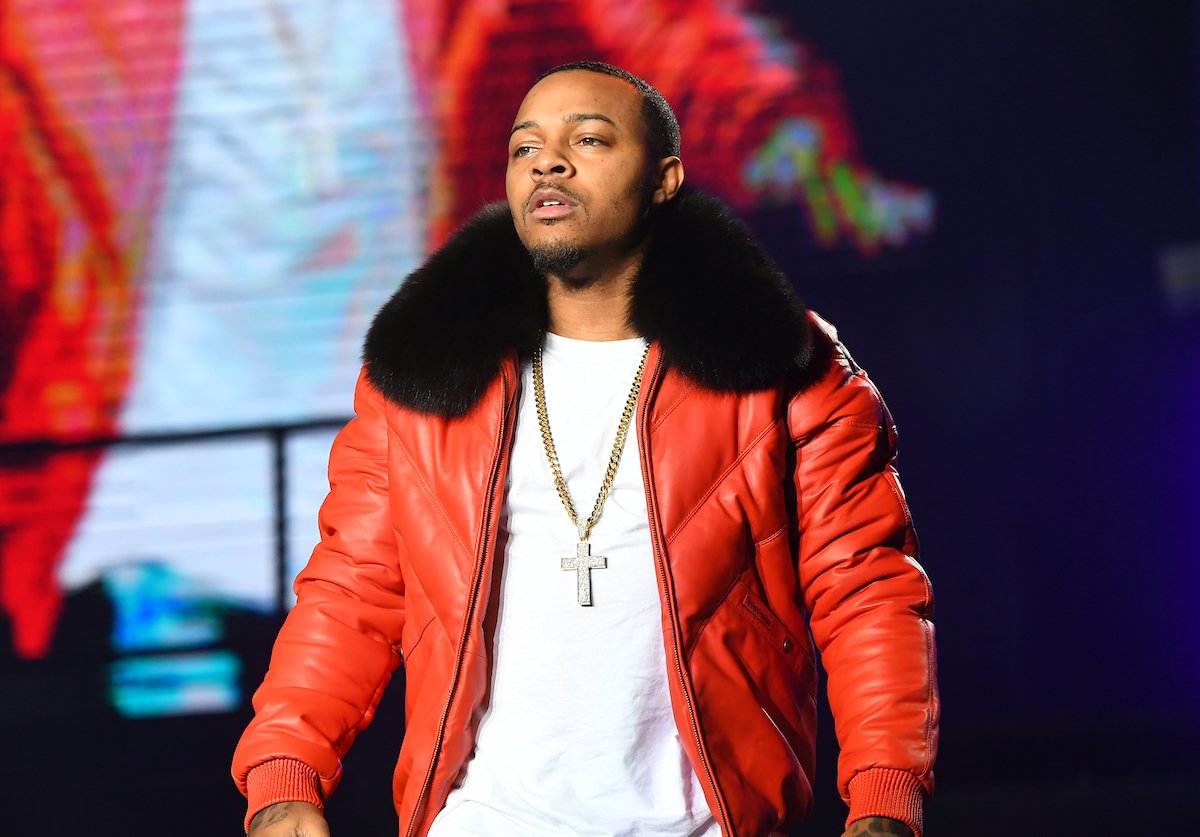 Bow Wow started his career as a rapper
Bow Wow burst onto the scene when he was just 13 years old under the tutelage of hit rapper Snoop Dogg. He released his debut album Beware of Dog in 2000, which included the Snoop Dogg collab "Bow Wow (That's My Name)." The album was certified double platinum in less than a year with over two million copies sold.
Bow Wow continued to release music throughout the 2000s, including the Billboard Hot 100 hit "Let Me Hold You" with Omarion. 
In the 2010s, Bow Wow started to shift his focus away from music and toward other forms of entertainment. In 2012, he became a host of BET's popular music show 106 & Park alongside Angela Simmons, Keshia Chanté, Miss Mykie, Paigion, and Shorty da Prince. 
Bow Wow regrets his music career
In less than a decade, Bow Wow ended up releasing seven albums total throughout the 2000s. Even after he took a step back from music, fans were happy that they got to experience the Lil Bow Wow era.
But Bow Wow himself would rather forget that his music career even happened. In January 2022, a fan on Twitter posed "Shortie Like Mine" rapper a simple question: "Do you have any regrets in the music business? If you could have done it all again, what would you change?"
Bow Wow was swift with his answer: "Just been an actor and never touched music."
Bow Wow's acting career
Bow Wow made the cross over from the stage to the big screen early in his career. He made his film debut in 2002's Like Mike and went on to appear in movies including Roll Bounce, The Fast and the Furious: Tokyo Drift, and Hurricane Season. He later joined the cast of HBO's Entourage and starred in the 2010 comedy film Lottery Ticket with Ice Cube. He also had a series regular on the short-lived CSI spinoff CSI: Cyber in 2015 and 2016.
In 2020, Bow Wow made it all the way to third place on the third season of The Masked Singer. And in 2021, he reprised his role as Twinkie in the Fast and the Furious movie F9.
Since 2017, Bow Wow has been a main cast member on Growing Up Hip Hop: Atlanta. The show gives viewers an inside look at how rappers and other people in the world of hip-hop juggle their home lives with their busy careers. He's shared the screen over the years with other stars including Lil' Mama, Da Brat, and Waka Flocka Flame.