Bow Wow Responds to the Rumor That He's Leaving 'Growing up Hip Hop'
Going off of his statements earlier this year, it looked like Bow Wow was just the latest in a flurry of Growing up Hip Hop stars who are leaving the show. The rapper gave a definitive answer in a recent interview if he is really parting ways with the WE tv show.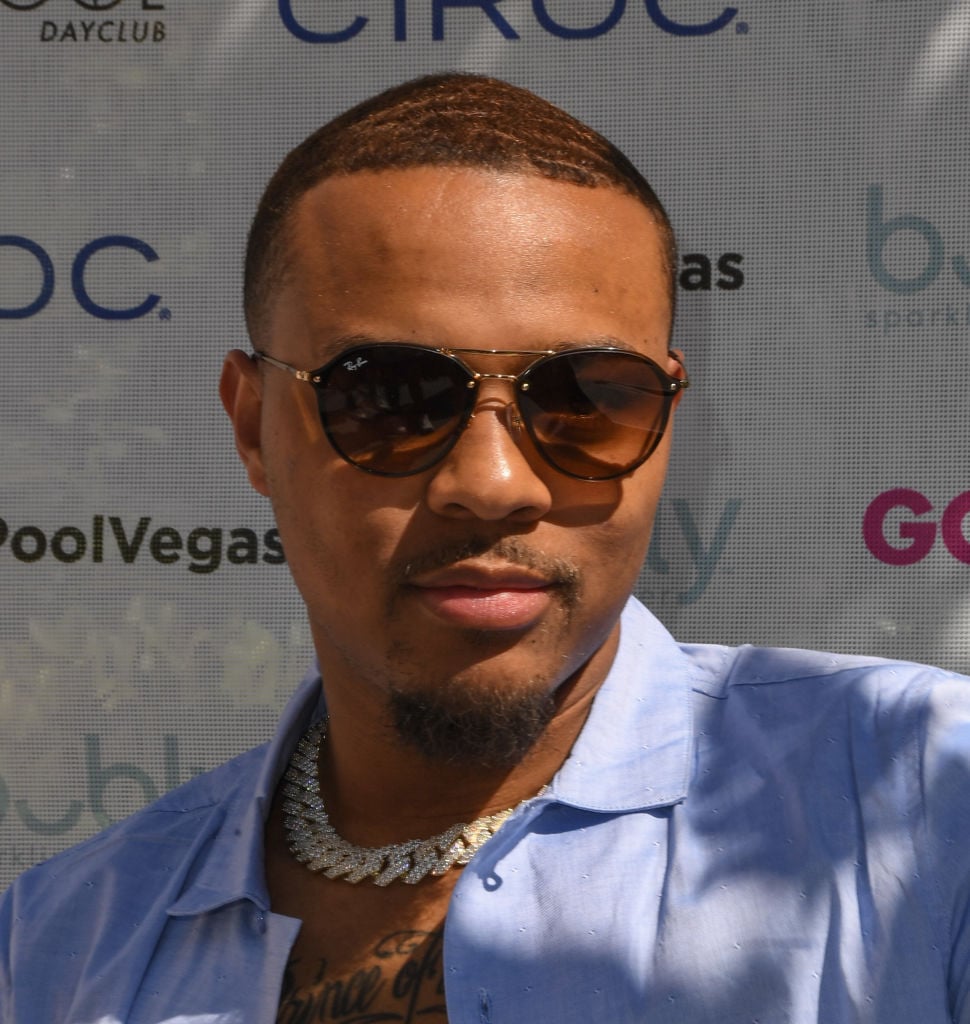 Bow Wow has made headlines recently
He appears in both the flagship series, Growing up Hip Hop, as well as it spinoff, Growing up Hip Hop: Atlanta. On the main show, Bow Wow has been a major topic of conversation due to his relationship with Angela Simmons. The couple isn't together after being an item several years ago, but this hasn't stopped fans from wondering if they could get back together, especially given their actions and behavior on the show.
RELATED: Egypt Criss Slams Briana Latrise and 'Growing up Hip Hop' After the Big Fallout
Simmons addressed the rumored love triangle between herself, Bow Wow, and their co-star, Romeo Miller. She told E! Online, "I've known this man since I was 17. Our stories are countless. I love him to death. That is like my people. I don't know where we'll wound up," she shared. "We're friends. We're cool. I'm going to support everything he does and vice versa but to me, I feel like the world always sticks me with Romeo or Bow. It's like can I date other people or you want me just stuck with this?"
Despite being involved so much on the show as a star and a producer, Bow Wow insinuated on social media recently that he wouldn't be returning to the show. On his Instagram story back in March, he hinted not only hinted that he wouldn't be returning to the show, but he also seemingly challenged Simmons to do the same. "We on to bigger and better things. @AngelaSimmons let's do the unthinkable," he said.

He reveals if he is returning to the series that he produces
In an interview with Hollywood Life, Bow Wow revealed despite what he said, he isn't leaving Growing up Hip Hop.
"Well, me being an EP [executive producer], I will always be a part of it. I'm going to always be a part of it," he said. And while he didn't exactly confirm if he would still be in front of the camera as well as behind-the-scenes, the rapper and reality start stressed that he would not be leaving the network, saying that he is "not leaving WE tv" soon.
RELATED: Reginae Carter Isn't a Fan of Her Time on 'Growing up Hip Hop'
He explained, "For me, it's a different situation to me because I'm involved behind the screen, so I don't necessarily have to be in front of it. I can always be behind it and still get my points across through different things. I love to create anyway. But my future with WE tv is strong. I'm not leaving WE tv. Things happen or sad things happen all the time. In this business, you get a little frustrated here and there."
Unlike several of his co-stars like Miller, Master P, and Egypt Criss, Bow Wow says he is in a good place with the network. He explained how grateful he was for the relationship he has with them. "For me, it's a marriage that, if I wanted to walk out the door, I don't think they would let me walk out the door anyway. I'm happy here," he said. "They're the first network to give me that executive producer title and give me that freeform. I could never just turn my back on WE tv because, like I said, they rolled the dice for me and gambled with us and I'm thankful for that."