Bow Wow Reveals How He Feels About Angela Simmons Dating Boxer Daniel Jacobs
Despite how it may have seemed on Growing up Hip Hop, rapper Bow Wow and Angela Simmons are not getting back together. Now, Bow Wow spoke recently on social media about Simmons' new relationship.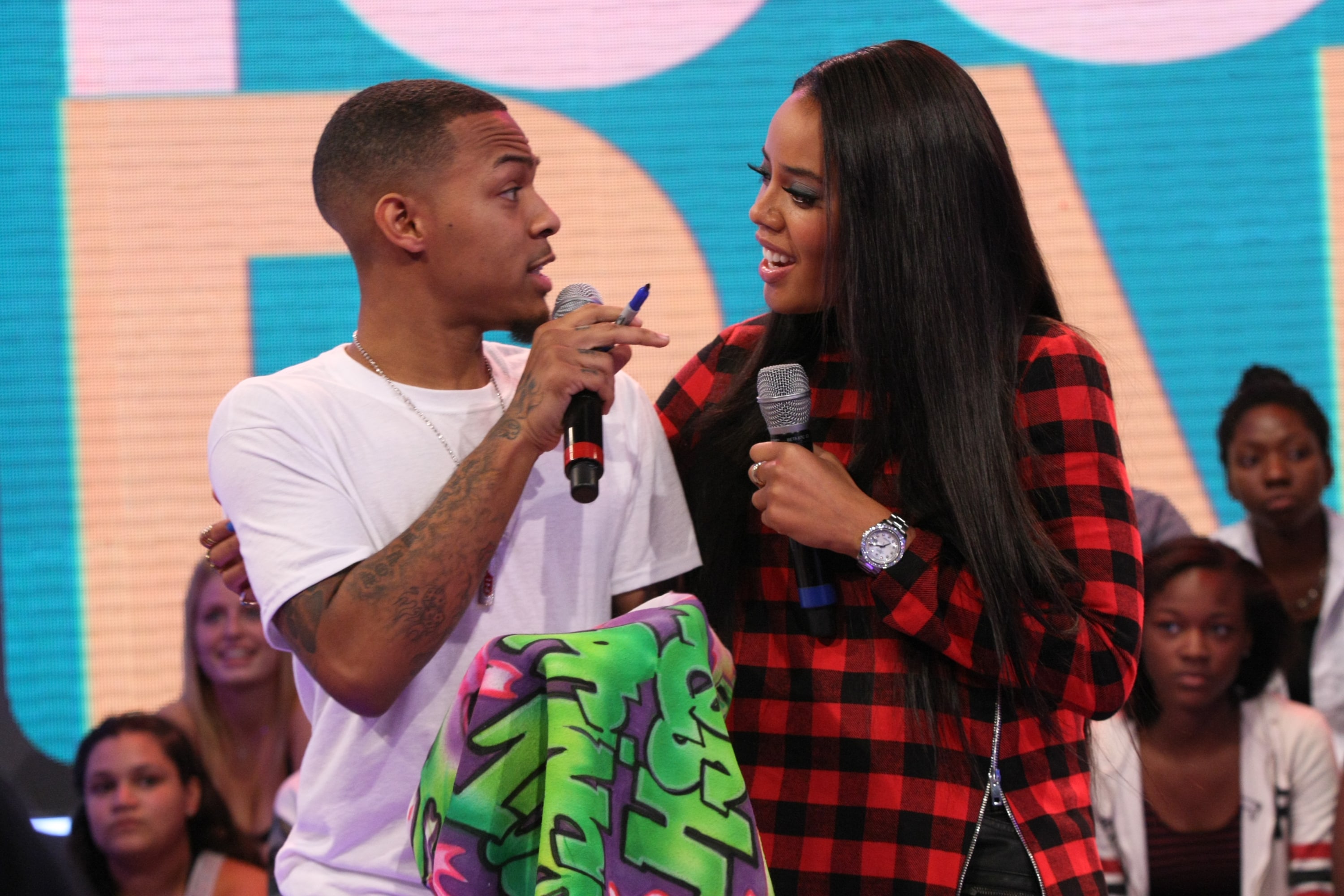 The relationship between the former partners was a storyline on 'Growing up Hip Hop'
Bow Wow appears on both Growing up Hip Hop, as well as its spinoff, Growing up Hip Hop: Atlanta. He is a recurring cast member on the former and a main cast member on the latter. On the most recent season of the flagship show, his relationship with Simmons was a major topic of conversation and a lot of fans were invested in it. The two aren't in a romantic relationship but many fans thought that the way they were acting on the show that they could get back together.
However, they have continued to deny rumors that they'd ever reunite in that way. Simmons told E! Online earlier this year, "I've known this man since I was 17. Our stories are countless. I love him to death. That is like my people. I don't know where we'll wound up," she shared. "We're friends. We're cool. I'm going to support everything he does and vice versa but to me, I feel like the world always sticks me with Romeo or Bow. It's like can I date other people or you want me just stuck with this?"
Bow Wow has hinted that the storyline with him and Simmons would factor into the upcoming season of Growing up Hip Hop: Atlanta. "We talk about it for the last time on this season Growing Up Hip Hop: Atlanta," he said. "We're already in production filming Growing Up Hip Hop: Atlanta. Me and Ang shot already, and you guys will see that carry out on-screen."
Simmons' new boyfriend, Daniel Jacobs
Recently, Simmons went public with her relationship with boxer Daniel Jacobs. The news was "announced" in an Instagram post from Simmons that she captioned, "TKO."
According to The Grio, the 33-year-old from Brooklyn is the "two-time middleweight world champion, and he currently holds the belt." Jacobs' boxing career started in 2007. The website states, "As a fighter in the ring, Jacobs has a reputation for being a power puncher, knocking out about 83% of all of his opponents. Being the skilled fighter he is, his noteworthy footwork and hand speed contributed to him winning 36 of his 39 professional matches."
His bio at Premier Boxing Champions states that he overcame life-threatening bone cancer. He had bouts of paralysis and doctors thought he may not be able to walk. After a few years, he was able to return and didn't miss a beat in the ring, earning him the name "Miracle Man."
What Bow Wow says about the relationship
Bow Wow has said recently that he and Simmons were just friends. Still, fans have seemingly been asking him about what he thinks of Simmons' new beau. In a recent Instagram Live, he said he's all for it. The video was captured by MagTV.
"Y'all be letting the internet really like…y' all be paying attention to the wrong s**t. That's my dog," he said. "We been telling y'all we just friends, man. I'm happy for her. Matter of fact, I was like one of the first people to text her and tell her I was so happy for her."
He continued, I'm so happy for her cause now y'all can stop asking me about that s**t. Y'all can stay the f**k out of my comments and my Instagram with all that s**t. So thank you. I was excited," he said. "I was very happy. I'm proud of her. She deserves it."
There you have it! Maybe the lore of Bow Wow and Angela Simmons some day getting back together will be put to rest.