Bowen Yang Had the Sweetest Reaction to Kim Kardashian Asking Him For a Photo
Kim Kardashian recently hosted 'Saturday Night Live' and footage of her asking cast member Bowen Yang for a photo shows the 'SNL' star having the sweetest reaction to the request.
Typically, a celebrity as popular as Kim Kardashian has plenty of fans asking her to pose for photographs with them. Kardashian has been in the spotlight for such a long time, and she pretty much can't go anywhere without hundreds of flashbulbs going off, to the point where it probably is a way of life for her by now.
As fans of the new Hulu show, The Kardashians, know, the reality star recently made an appearance as the host of Saturday Night Live. Millions of people tuned in to watch, but it was behind the scenes that something incredible happened. As it turns out, Bowen Yang had the sweetest reaction to Kim Kardashian asking him for a photo.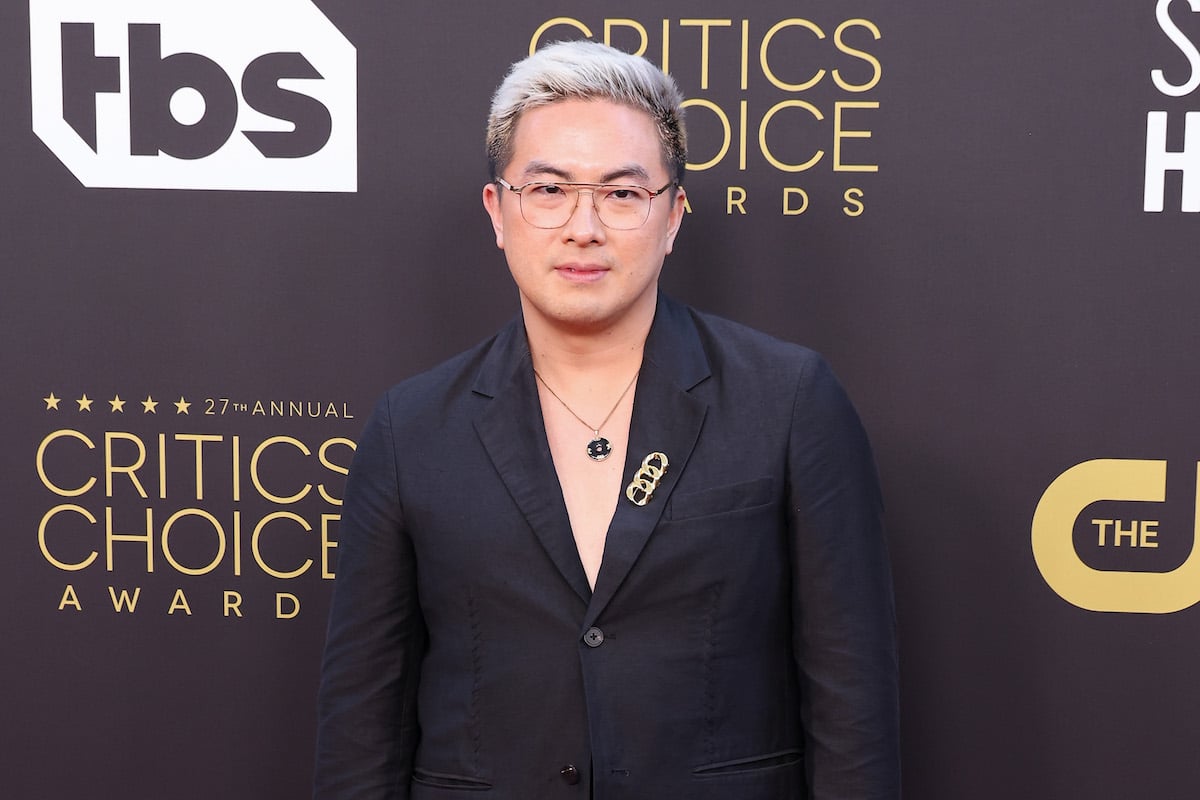 Kim Kardashian hosted 'Saturday Night Live'
The opportunities keep getting bigger for Kardashian, and this was one that she was certainly proud of. According to Entertainment Weekly, the mom of four hosted season 47, episode 2, and it was a huge hit. In what was her first appearance on the show, Kardashian did a great job keeping things upbeat, making humorous references to herself and her famous family.
Dressed in an all-pink velvet ensemble, the dark-haired beauty walked onstage, and told everyone, "I know, I'm surprised to see me here too." She went on to say how excited she was, and her monologue included jokes about her late father, attorney Robert Kardashian, as well as the infamous OJ Simpson murder trial, and how her mom, Kris Jenner, creatively gave everyone in the family a name that starts with the letter 'K'. Kardashian even spoke about politics a bit, joking about her family and their political endeavors.
So, did the star do any scenes with SNL performer Bowen Yang? As it turns out, yes. There was an Aladdin-themed sketch that featured Pete Davidson, Kardashian, and Bowen, as well as a Costco-loving pop band sketch that didn't make the final cut.
Yang had the sweetest reaction to Kardashian asking him for a photo
Usually, people get a little starstruck when they see Kardashian, but in this case, it appears it was the other way around. The Sun reports that the reality star walked up to the SNL star, and upon her request, he was "visibly elated". Yang happily posed for the photograph with Kardashian, saying that "This is the greatest accomplishment of my life, that you asked (for a picture)."
Even fans were a bit awestruck after seeing the video of Kardashian and Yang together, with one person posting on social media that "You know you're iconic when @KimKardashian asks to take a photo with you. Bowen Yang. This is a moment in culture." Another fan said that "It's Bowen Yang's reaction to @KimKardashian that makes this video so great. Here's today's eye bleach for anyone that needs some." The look on Yang's face was indeed priceless, and it is surely a moment he will remember forever.
Yang has a pretty amazing career
SNL isn't all that Yang has been involved in over the years. According to IMDb, he is a talented actor, writer, and comedian who has a number of film credits. Residing in New York, Yang is working on the Apple+ series, Schmigadoon, and has also been nominated for several prestigious awards, including a Primetime Emmy and a Writer's Guild of America Award.
Biography reports that Yang is known for his work on the podcast Las Culturistas, and has a unique and creative flair when it comes to his writing abilities. Sounds like there are only good things to come for the hard-working Yang, and we hope that there are many more photo opportunities in his future.