Bowen Yang's Partner: Is the 'SNL' Star Married, Single, or Dating?
Saturday Night Live's cast is full of popular performers, from long-time staples like Keenan Thompson to standout new additions like Punkie Johnson. One of the biggest SNL stars is a young comedian who joined the sketch comedy series in 2019. Bowen Yang has appeared in a host of hilarious sketches and is also one of the show's writers.
As high-profile as Yang's presence is on the show, he keeps things low-key when he isn't onscreen. This leads many fans to wonder whether the red-hot comic is married. 
People Magazine honored Bowen Yang in its 'Sexiest Man Alive' issue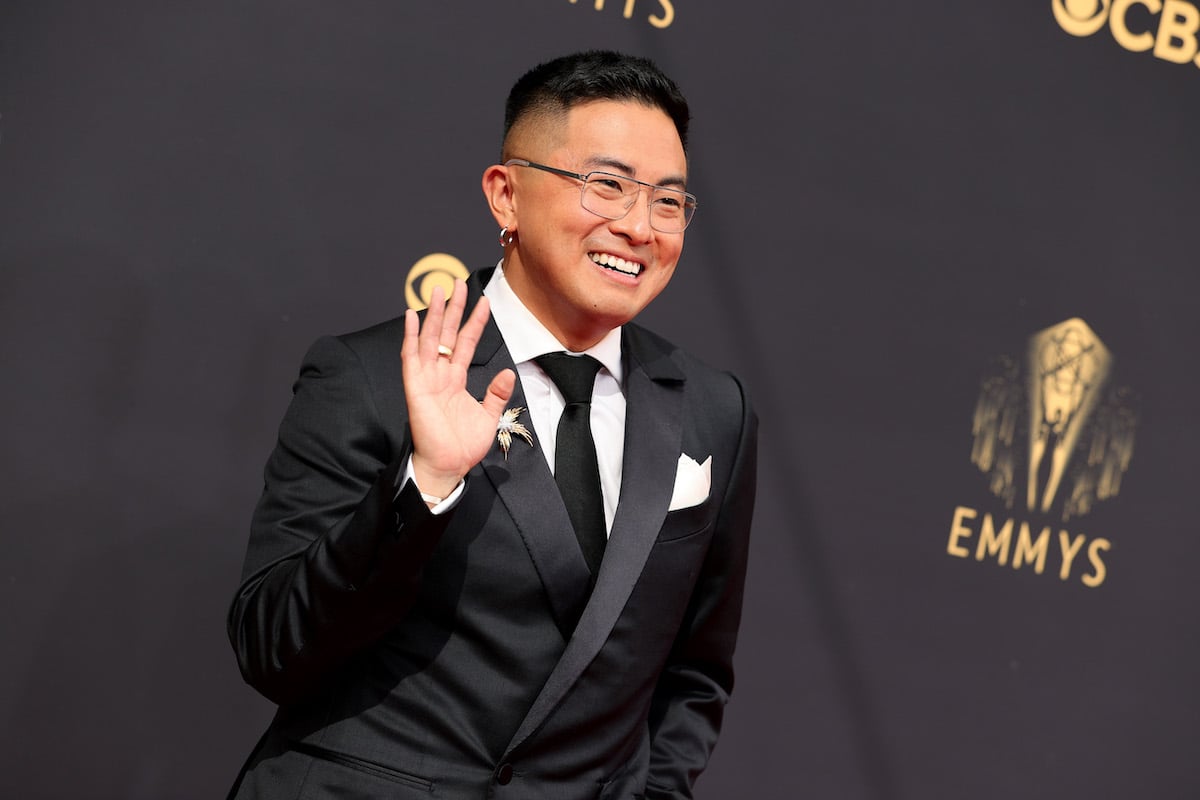 Bowen Yang has been one of the hottest cast members on Saturday Night Live for over two years. Recently, People Magazine made things official by honoring him in its annual "Sexiest Man Alive" issue.
In the issue's interview, Yang opened up about how being cast on the show "changed his life in every way imaginable" and how much he loves the iconic afterparties. Yang admitted he likes to sip a cocktail before hitting the dance floor and that he's often star-struck the famous people who attend the afterparties.
The morning after, Yang said, he has a specific routine: "It'll be bacon, egg, and cheese from some cute little bagel shop in Brooklyn, or fried dumplings. And any episode of 90 Day Fiancé because it's so jarring that it literally is sobering. You just feel better about where you're at in life."
With Yang's exciting day-to-day life, many fans wonder if he has a special someone to share his stardom with.
Is Bowen Yang married?
Although Yang is a public figure with a job in the limelight, he prefers to keep his relationship status private. The 31-year-old has been open about the fact that he is gay. But he hasn't revealed if he is dating anyone. According to Glamour Fame, Yang is just the third openly gay male to join the cast of Saturday Night Live. 
Yang is not married. If he is romantically involved with anyone, their name hasn't been made public. It seems like Yang would like to keep the focus on his work, rather than his private life. 
Yang's fake relationship with co-star Ego Nwodim confused fans
Although Yang's real relationship status is a thing of relative mystery, his fake onscreen romance with his SNL costar Ego Nwodim has thrilled fans for some time. In early 2021, Nwodim and Yang began cultivating a romance on episodes of SNL, one which they carried over to their individual social media accounts.
The social media posts managed to confuse fans. Many believed the romance between the co-stars was real. Nwodim even commented on the confusion, according to MXDWN.com. She joked on Instagram that "the spirit of confusion has run amuck in these comments."
Ultimately, in February 2021, Yang proposed to Nwodim on stage. The two shared a hilariously fake teary selfie on social media after the episode aired. Bowen and Nwodim's fun prank isn't the first time SNL has played up a fake romance for the sake of ratings.
Former cast member Leslie Jones cultivated a hilariously over-the-top fictional love affair with Kyle Mooney several years ago. These days, the fake romance between Nwodim and Yang seems to have cooled off, although Yang's stint on SNL is going stronger than ever.