'Boy Meets World' Banned 3 Episodes That You Can Now Watch on Hulu
Boy Meets World is one of the most influential and popular TV shows of its time. The Disney Channel series revolved around Cory Matthews and everything that came with growing up during the 1990s. Cory's parents, Alan and Amy, and Cory's brother, Eric, were a huge part of the show. Additionally, Shawn, Cory's best friend, and Topanga, Cory's arguable soulmate, were fan-favorites as well.
Boy Meets World ran for seven seasons, and despite the show's wild success, some fans and followers might be surprised to learn that there were a few episodes that Disney Channel actually banned. Fortunately, viewers can watch them now on Hulu. We take a look back at three episodes that fans almost were denied.
'Boy Meets World' – 'If You Can't Be with the One You Love'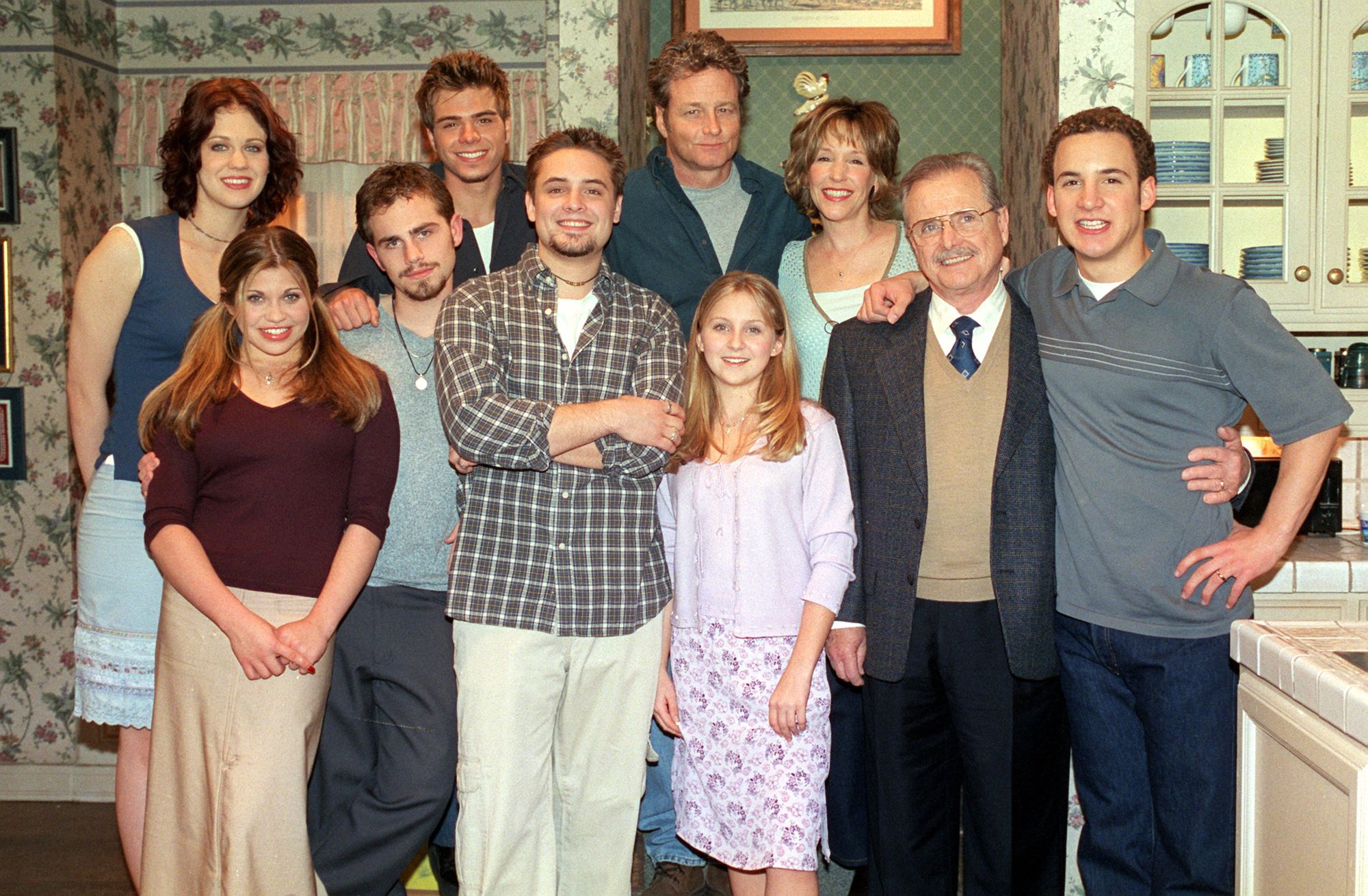 Season 5 seemed to mark the tumultuous times that come with being a teenager and navigating high school. It only made sense that this is around the same time Disney Channel began to speak up about "risque" content the show started shuffling in.
"If You Can't Be with the One You Love" portrayed the aftermath of a brief breakup between Cory and Topanga. Distraught, Cory decided to get drunk at a party to forget his woes. Naturally, Shawn joined him for the occasion. Unfortunately, the pair of BFFs got caught by police and got in trouble with Cory's parents.
The trouble didn't end there, though. Shawn's character was well-known for having a bit of a harder time, especially when it came to his home life. Though Shawn had promised never to drink again, he continued to consume alcohol in secrecy. This gave the writers and characters of Boy Meets World the perfect platform and opportunity to unpack and explore what alcoholism could look like in a young person's life, but Disney Channel didn't see it that way. With that being said, chronologically speaking, "If You Can't Be with the One You Love" was the first Boy Meets World episode to receive the boot.
'Boy Meets World' -'Prom-ises, Promises'
Season 5 of Boy Meets World definitely was a memorable one. As the series' main characters prepared to graduate from John Adams High School, the close group of friends had many decisions to face. From college to sex, it was a pivotal season. With that being said, "Prom-ises, Prom-ises" put the hot-topic of intimacy and sex at the front-and-center of the 1998 episode.
Viewers and fans of Boy Meets World can probably recall the haphazard circumstances that Cory and Topanga navigated to secure a hotel room to commemorate their senior prom as well as take their relationship to the next level. When all the Matthews family wound up in close corners, a young and confused Cory and Topanga were given a chance to reevaluate their plan and, in the end, head home.
Even though no sexual interactions took place, the episode still didn't sit well with Disney Channel. A television series that revolves around teenagers is bound to explore the role of sex and alcohol. However, the executives and team at Disney Channel didn't necessarily agree.
Though these topics are undeniably relevant for young people just about everywhere, Disney Channel wasn't very comfortable airing them. As a result, down the line, "Prom-ises, Prom-ises" was one of the three episodes to be removed from Disney Channel's rerun lineup.
'Boy Meets World' -'The Truth About Honesty'
The title of this season six episode says it all. Similar to its troublesome predecessor, sex was one of the main themes of "The Truth About Honesty."
Season 6 marked the beginning of Shawn, Cory, and Topanga's time at Pennbrook University, and the adjustment was far from sail smoothing. In "The Truth About Honesty," what began as one small quarrel led to an evening filled with tension. When Topanga used Cory's razor, he became upset, which, in turn, made Topanga upset. The couple agreed to be honest with one another, and the theme of truth only gets exasperated when they go out to their friends and participate in an honestly-only policy-based game.
In the end, Cory implied to Topanga that his struggle with sharing stemmed from the fact that they still weren't able to be intimate with one another. Of course, everyone realized Cory was referring to their sex life or lack thereof.
On the other hand, "The Truth About Honesty" showcased Shawn and Angela's more open-natured side when it came to sex and getting frisky. Nonetheless, Disney Channel wasn't having it, and this episode was also banned.
Thanks to Mental Floss, fans and viewers can see what other shows have been in similar situations, and, more importantly, they can watch the banned Boy Meets World's episodes on platforms like Amazon Prime Video.
RELATED: 'Boy Meets World': What Happened to Topanga's Sister?