'Boy Meets World' Had a Problem With Disappearing Characters
For many fans, Boy Meets World is one of the most popular sitcoms of the '90s. Running on the ABC network for seven years, Boy Meets World combined elements of several genres, including comedy, teen drama, and coming-of-age fables into one popular series.
It was responsible for launching the careers of popular actors like Ben Savage and Danielle Fishel, and even today, more than two decades after it went off the air, it remains beloved by fans of all ages, both new and original. As well-done as the series was, however, there are a few major continuity errors that only the most diehard fans will be able to recognize. 
When did 'Boy Meets World' begin on television?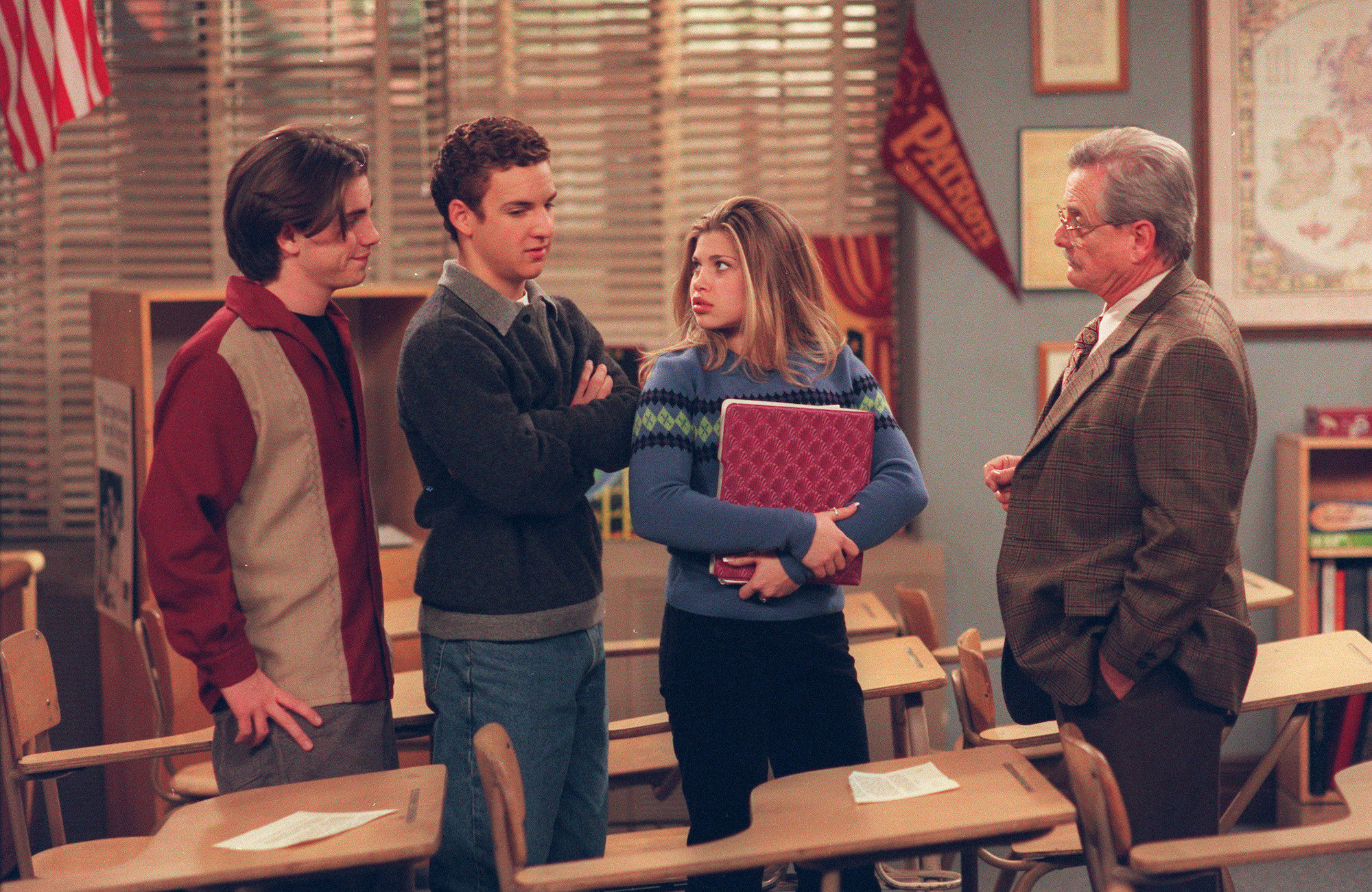 RELATED: 'Boy Meets World': Danielle Fishel Nearly Lost Her Job as Topanga
In late 1993, Boy Meets World premiered on television. The series told the story of Cory Matthews, played by Ben Savage, a high schooler who deals with many powerful life lessons over the course of the show's run.
At Cory's side was his older brother Eric Matthews, and his best friend Shawn Hunter, a young boy who comes from a troubled family. Viewers also met series mainstays like Topanga, a popular girl at school who becomes Cory's love interest.
Critics and fans recognized the brilliance and originality of Boy Meets World right away, giving props to showrunners for featuring difficult subjects and never shying away from tough conversations between the characters. In particular, young star Ben Savage rose to success based on his work in the show, and unlike many other child stars, Savage never suffered a major crash and burn as a result of his time in the public eye.
'Boy Meets World' had a popular reboot
RELATED: This Episode of 'Boy Meets World' Would Look Completely Different in the #MeToo Era
Boy Meets World eventually went off the air in 2000, having seen many of the characters through high school and many major life changes. However, it gained new life even after it stopped airing new episodes, with many fans discovering the fresh dialogue and interesting plotlines for the first time.
After years of buzz and speculation, a reboot of Boy Meets World was announced in late 2012. The sequel series, Girl Meets World, debuted in June 2014 and was set approximately 15 years after the events detailed in Boy Meets World.
The show followed the life of Cory and Topanga's daughter Riley as she struggles with life as a teenager. Savage and Fishel reprised their roles as Cory and Topanga, much to the delight of fans everywhere. Girl Meets World ran for three years, before airing its final episode in January 2017. 
The disappearing characters on 'Boy Meets World'
There's no doubt that Boy Meets World was a well-executed series. Still, there are a few major continuity errors that eagle-eyed fans might recognize.
There is more than one instance of a character who was mentioned once before disappearing forever — such as the case of Shawn's sister. According to Mental Floss, in one episode of Boy Meets World, Shawn makes a phone call to his sister Stacy. However, in later episodes, Shawn has no sister.
This is because, according to showrunners, Cory was originally going to have two best friends, but the actor playing the second friend was fired. Therefore, Rider Strong, the actor playing Shawn, was given all the other actor's lines at the last minute, including the lines about the character's sister.
Mr. Turner, another character in Boy Meets World, was a victim of the disappearing game. Mr. Turner made several major appearances early on in the series, but after his motorcycle accident in season four, he never appears again and is mentioned only once or twice.
Finally, several members of Topanga's family seemed to appear very sporadically. In one episode, Topanga has a sister named Nebula, but the character never appears again. And, in fact, Topanga is referenced after that as an only child. There was also a revolving parade of actors playing Topanga's parents, a total of five different actors all in all.