'Boy Meets World': How Long Has Topanga Been Married to the Cinnamon Toast Shrimp Guy, Jensen Karp
Boy Meets World star Danielle Fishel is fondly remembered for her role as Topanga Lawrence on the show. Now, however, she's in her husband's limelight. Danielle Fishel is married to Jensen Karp, who is currently trending online as the "Cinnamon Toast Shrimp" guy after making a horrifying discovery in his box of Cinnamon Toast Crunch. So when did these two get married, and how did they first meet?
'Boy Meets World': Topanga actress and husband went to high school together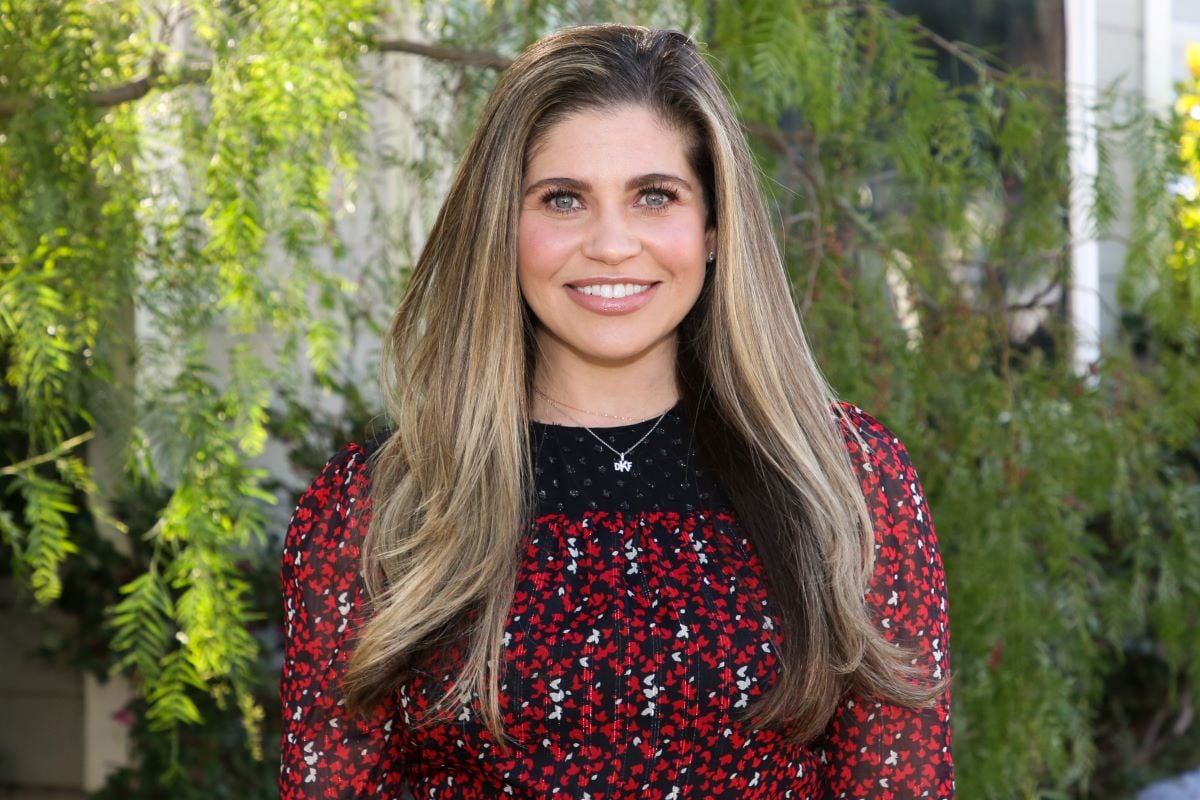 RELATED: 'Boy Meets World': Cory and Topanga Reunite for Valentine's Day Commercial
Of course Boy Meets World star Danielle Fishel wound up with someone she went to high school with. It just checks out for Topanga Lawrence's performer. However, the two weren't actually very close back in the day.
Danielle Fishel and Jensen Karp were married on November 4, 2018 after their engagement in March of the same year, meaning the two have been together for 2 years and change. Per one of their cocktail napkins, which included facts about the couple, the two first met in 1995.
"1. They first met in '95 at Calabasas High School but were only acquaintances," it read.
On their engagement day, Jensen Karp posted a photo of himself and the Topanga actress to Instagram.
"We got engaged today. I don't have anything witty or funny to say to accompany this picture. She is just the greatest person in the world and to imagine someone I went to high school with was always my person, is remarkable. You never know," wrote Karp.
Jensen Karp called marriage to Danielle Fishel the 'best day of my life'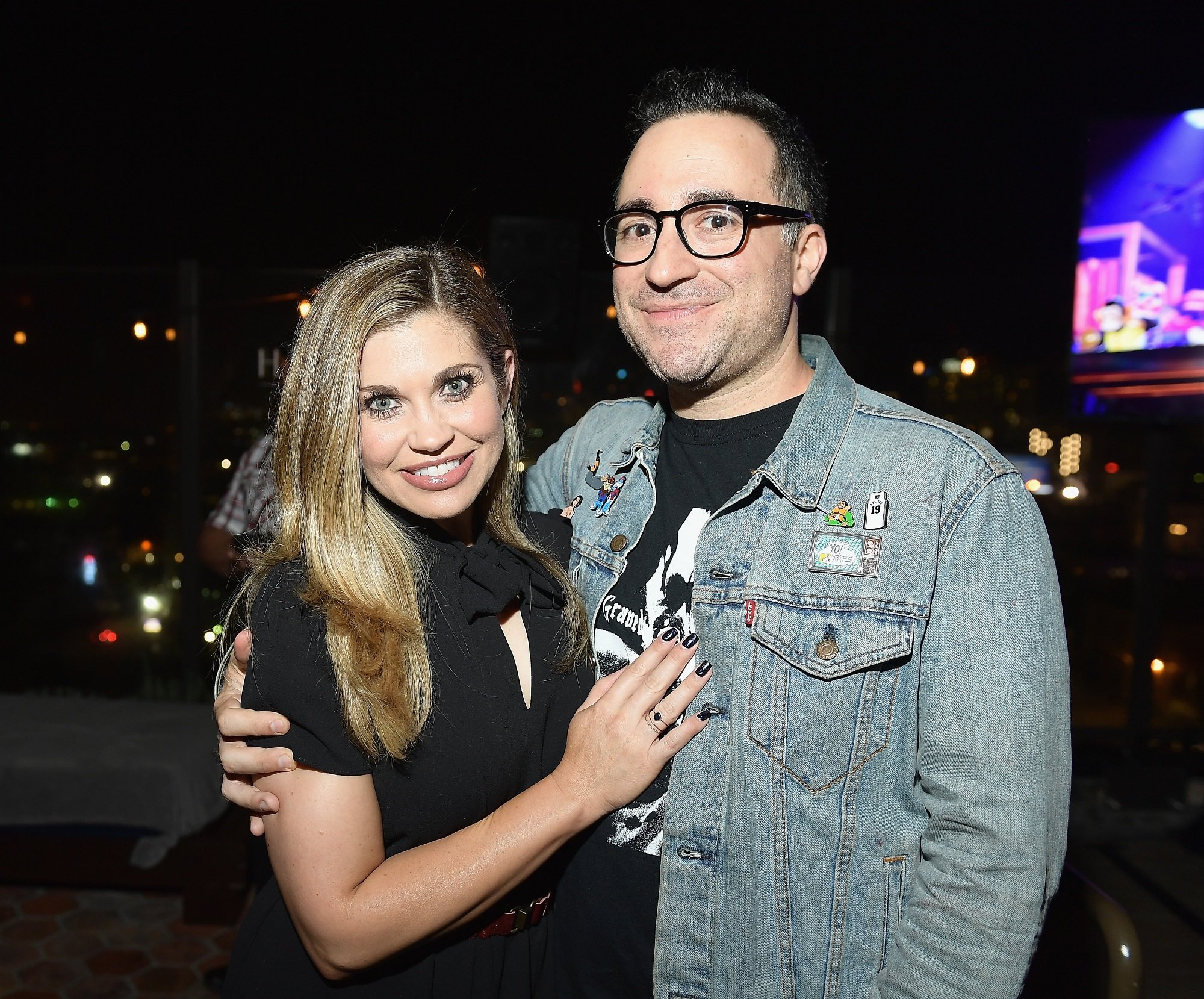 Naturally, both the Boy Meets World star and her husband shared numerous photos from their wedding day.
"Today I married my soulmate. We were surrounded by family and friends and it was the best day of my life," Karp captioned one such photo.
"I also ate 3 donuts after dinner. Unrelated. @daniellefishel, I love you so much and thank you for giving me this smile," he added.
"I am on cloud nine. He is the most amazing partner anybody could ever hope for…I'm thrilled. I'm really looking forward to building a life with him," Fishel told Us Weekly prior to her wedding.
Jensen Karp gains internet fame as the 'Cinnamon Toast Shrimp' guy
With marriage comes many happy moments, but also challenging and bizarre ones. Such as finding shrimp tails in your cereal box. Yes, this horrific reality was visited upon Jensen Karp — and of course Topanga actress Danielle Fishel was there to assist in his time of dire need.
"Ummmm @CTCSquares – why are there shrimp tails in my cereal? (This is not a bit)," Karp tweeted. He added photos of what are quite clearly shrimp tails covered in cinnamon sugar. He later added additional tweets in which Fishel points out both dental floss and a taped up bottom to one of the cereal bags.
Cinnamon Toast Crunch's reply has not been helpful. In fact, they seemingly gaslit Jensen, calling what are inarguably shrimp tails "accumulation of sugar particles."
"Ok well after further investigation with my eyes, these are cinnamon coated SHRIMP TAILS, you weirdos. I wasn't all that mad until you now tried to gaslight me?" Karp tweeted back.
According to Karp, Fishel is not happy with General Mills and their response to the situation.
"She's honestly mad. She is really disappointed in General Mills' statement and hoped to see more concern, rather than just tell me it was actually sugar, not shrimp tails (which is insane)," Karp told the New York Post.
"People are allergic (I am luckily not) and their main focus should be finding out how it happened to help anyone who could also run into this."