'Boy Meets World' Star Danielle Fishel Appreciates Her 'Topanga' Hair More Than Ever With New Haircare Line
Danielle Fishel is much more than an actress – she represents a very nostalgic time in pop culture history when everything seemed a little bit more innocent and accessible.
Her starring role in the hugely popular nineties TV series Boy Meets World made her famous and in the years since, Fishel has continued to act in a wide variety of television programs, including the spinoff show Girl Meets World.
These days, Fishel continues to act, but she has also discovered another passion — clean, natural haircare products.
How did Danielle Fishel become an actress?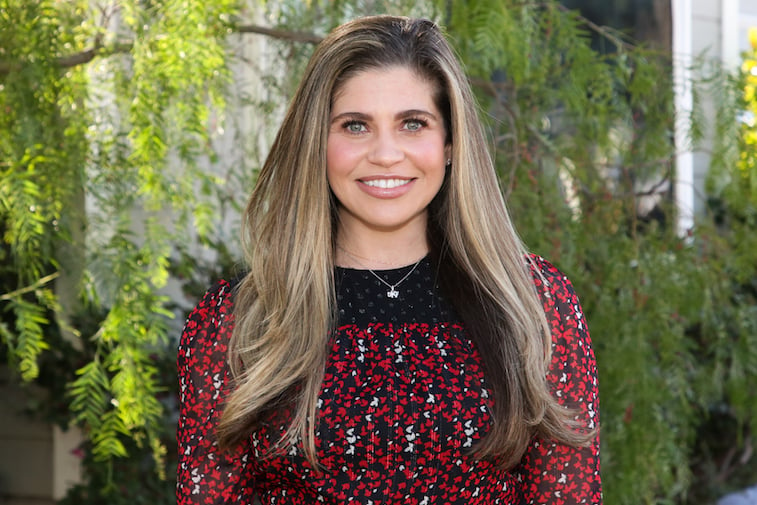 Danielle Fishel was born in 1981 in Mesa, Arizona. When she was a young girl, Fishel began acting in community theater productions. Her diminutive size and perky personality propelled her to even greater success and she started getting booked for commercial and television roles.
A few of her early roles in television include appearances in Harry and the Hendersons and Full House. 
In 1993, Fishel was cast in what was to become her signature role – that of Topanga Lawrence-Matthews in the sitcom Boy Meets World. Fishel became one of the breakout stars of the series and even though the character of Topanga was written to be a one-time appearance, she was such a hit that producers changed the role to become a recurring one.
Fishel worked on the show for seven years, during which time she became a major star, gracing the covers of multiple magazines. After Boy Meets World ended in 2000, Fishel continued acting and appeared in such TV shows as The Dish and The Tyra Banks Show.
In 2014, Fishel returned to the character she became famous for, playing the grown-up version of Topanga in Disney Channel's Girl Meets World. 
Danielle Fishel's hair became iconic
While fans loved the character of Topanga for many different reasons, they definitely all wanted to emulate her signature hairstyle.
Fishel was blessed with luxurious, thick hair, and on the show, wore her hair in a distinctive long style. According to Fishel, although her hair might have looked effortless onscreen, it was actually quite a challenge to maintain and she recalled going through many different ways of styling it.
Fishel also stated that her mother would spend two and a half hours every night prior to filming braiding her long hair in order to give it the "crimped" look.
The result was that every young girl in America wanted hair that looked like Topanga's, and even brought photos of her with them to the hair salon in order to try and get their stylist to emulate Fishel's look.
To this day, Fishel still uses the same hairstylist that she worked with on the show – and has also developed a deep interest in making her hair as healthy as it possibly can be.
Why did Danielle Fishel create a haircare line?
In December 2019, Fishel added the title of businesswoman to her resume when she launched her own line of vegan haircare, "Be Free." Fishel explained that she was inspired to create the line after giving birth to her son, Adler.
Fishel wanted to start using healthier products and realized that many haircare lines use an excess of chemicals, and she desperately wanted a safer, cleaner alternative.
"Be Free" is cruelty-free, vegan, and eco-friendly. In addition, Fishel's products are affordable, starting at only $19 for a bottle of the shampoo and $19 for the conditioner.
According to the website, the products are so popular with fans that they have sold out several times — it seems that fans everywhere want to emulate Topanga's luxurious hair even as adults.