Brad Paisley's Massive Net Worth Is All From His Music Career
Brad Paisley is one of the most successful country music stars in the industry and has been winning the hearts of fans for more than 20 years. Catapulting to fame in 1999, with the singles "He Didn't Have to Be" and "We Danced," his debut album, Who Needs Pictures, has sold more than one million copies. The father of two lives in Nashville with his wife of 18 years and has accumulated a staggering net worth from his successful music career.
A successful career in country music
Born in 1972, the West Virginia native has had a love for music his whole life. Inspired by his grandfather, Paisley wrote his first song at 13 years of age.
As the country singer started to experience success, ten consecutive singles reached top spots on the country charts. In 2008, the Country Music Association (CMA) and Academy of Country Music (ACM) named Paisley the Male Vocalist of the Year.
Now, 46 singles and 11 million album sales later, the three-time Grammy Award winner is going back out on tour this summer.
How Paisley made his fortune
According to Celebrity Net Worth, the legendary country singer earns "between $20 million and $40 million before taxes" in a typical year.
Money, who estimates the country singer's net worth at $95 million, says Paisley learned at an early age "to use the money he earned wisely." He studied music business in college, and a week after graduation signed a songwriting contract with EMI Music Publishing.
In 1999, the "I'm Gonna Miss Her" singer inked a deal with the record label Arista Nashville. Two decades later, Paisley has won 14 ACM, 14 CMA, and two AMA awards.
The income he has received from his musical career, including profits from dozens of tours, is where Paisley has made most of his fortune. The country singer has tried his hand at acting and written two books about fishing and playing the guitar. But, the lion's share of his net worth comes from his music.
One of the most popular singers in country music, Money reported, "He was and is a music phenomenon who has risen to incredible heights of fame, with a fortune that followed."
After looking through the artist's massive career portfolio, Money "didn't find anything other than music… it's fair to say that Paisley's fortune comes from his music career."
How Paisley spends his money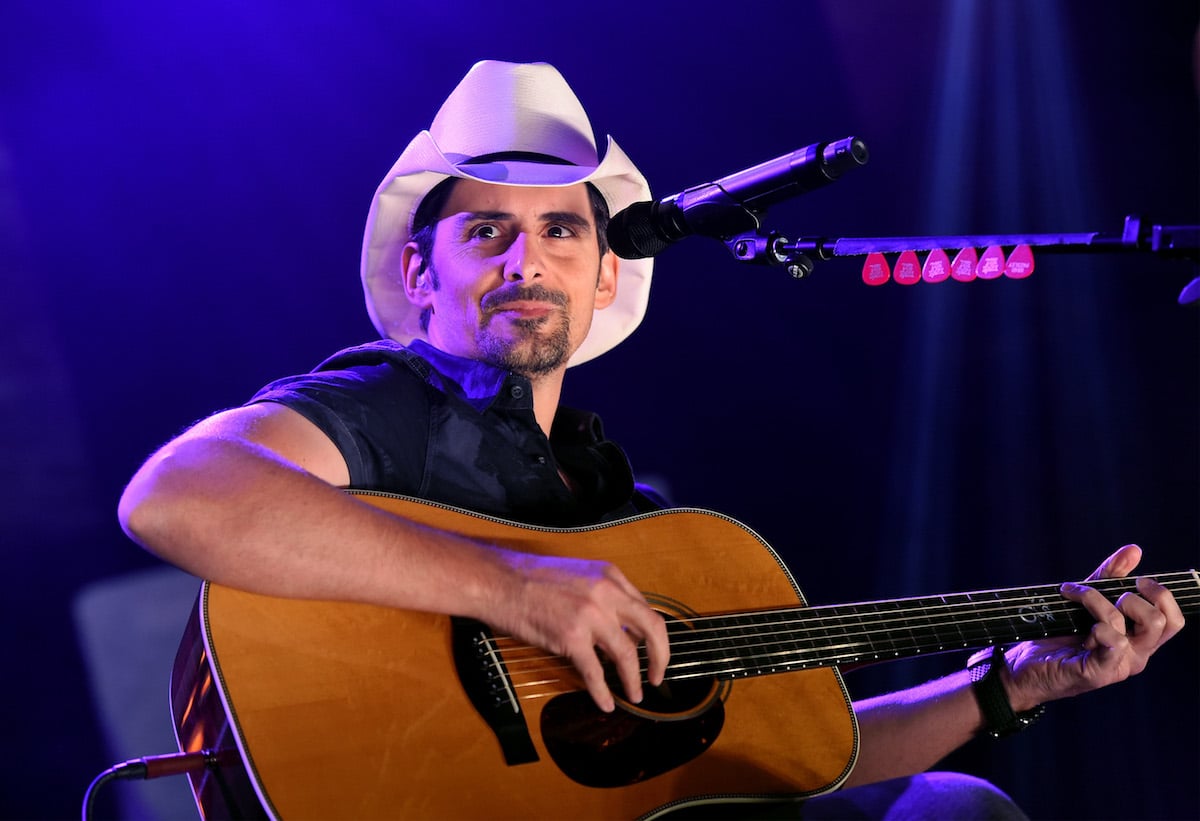 Paisley, who co-hosted the CMA Awards from 2008 to 2018 with Carrie Underwood, has a soft spot when it comes to supporting the Nashville community.
Together with his wife, actor Kimberly Williams-Paisley, in 2018, he partnered with Belmont University to open a non-profit grocery store for residents that suffer from food insecurity.
He and his family live in a lavish estate on 100 acres in Williamson County, Tennessee. They moved there after selling a $2.5 million home in Los Angeles. According to Heavy, during the pandemic, Paisley streamed a live concert from his in-home recording studio. He used stuffed animals as "the crowd."
A diehard Corvette enthusiast, Alt_driver reported that Paisley recently picked up a new 2020 C8 Chevy Corvette from the National Corvette Museum located in Bowling Green, Kentucky. A true fan of the iconic muscle car, the country singer's tour bus resembles a 'Vette. He also owns a '58 Corvette and a 2011 Corvette ZR1 modded by NASCAR owner Rick Hendrick.
Paisley also likes to spend some of his money on high-priced cigars. According to Cigar Aficionado, the legendary singer and his band mates have a ritual of going up into the "upper reaches of the arena they've just played, light a cigar and watch the road crew tear down the stage." Paisley admitted, "It really puts a cap on the day."
RELATED: Garth Brooks Net Worth: How Rich Is the Country Music Star?