Brad Pitt Accidentally Severed His Tendon While Filming 'Se7en' and It Changed the Whole Script
Brad Pitt is an accomplished and dedicated actor, but even the most experienced get injured while filming sometimes.
Brad Pitt dominated screens in the early '90s with leading roles in films like Thelma and Louise in '91 and Interview With a Vampire in '94. His talent for unconventional characters and additional good looks quickly made him Hollywood's most-wanted man for any role he wanted. In '95, that role was Se7en alongside award-winning superstar Morgan Freeman.
Many fans don't know that Pitt accidentally severed his tendon on the set of Se7en, and writers had to change the whole script to align with his new injury. Better yet, we also have more unknown facts about the mystery film.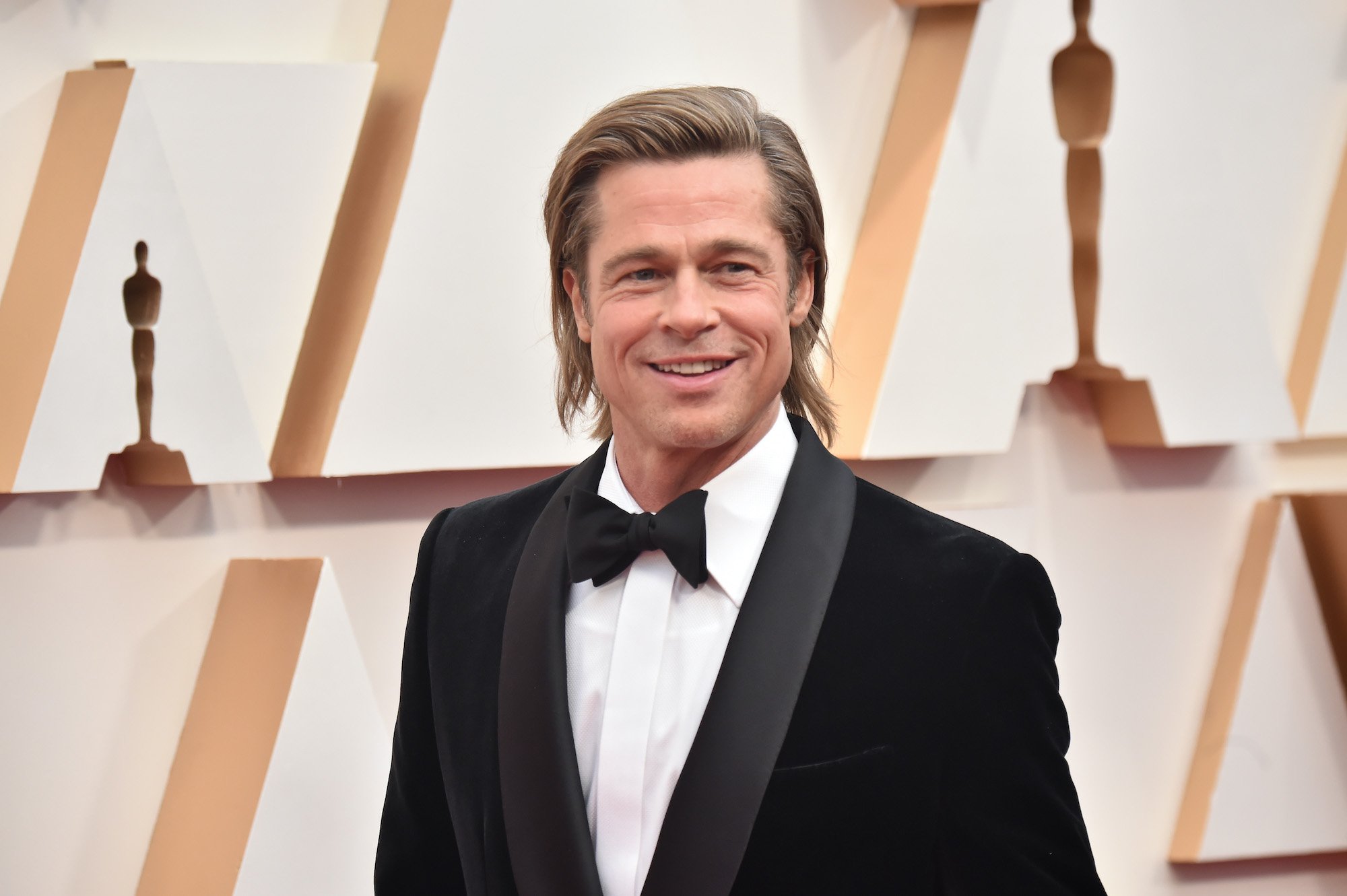 'Se7en' was a dark and moody, award-winning film
Just like today, viewers in the '90s couldn't get enough of films about detectives and their horrifying counterparts. Fans love watching the struggling detective and retiring cop take on an infamous killer who is calculated and smart — and Se7en delivers. 
Pitt played Detective David Mills alongside Freeman playing Detective Lt. William Somerset. Mills was entering into the job and hoping to make a name for himself, while Somerset was on his way out with an established career behind him. The detectives are in a race against the clock as they chase down a killer on a rampage to kill seven victims who fit the criteria for the seven deadly sins: pride, greed, lust, envy, gluttony, wrath, and sloth. Hence, Se7en. 
Brad Pitt's injury changed the script
 RELATED: Why Brad Pitt Became More Selective After Starring in This Film: 'I Was Disappointed In It'
As fans, we often don't think about the real-life influences of our favorite films. Or even if we do, we don't always get the incredible story behind it. As for Se7en, that's not the case. As it turns out, Pitt influenced a significant change in the film's script, and the story is out.
According to Entertainment Weekly, the leading star hurt himself just three days into filming. "Brad Pitt was shooting a chase scene on the L.A. set of Seven when he slipped on the rain-slicked hood of a car, rammed into the glass, and severed a tendon in his hand, requiring an emergency ward visit and several stitches."
Consequently, the rest of the film incorporated an injured rookie detective on the job. Fortunately, it wasn't an injury that would require new casting or drastic changes that would reduce the film's integrity. Pitt was still able to bring Detective Mills to life — if not in better ways than before.
'Se7en' had other crazy moments behind-the-scenes
Detective Mills' injury wasn't the only change Pitt made to the film. According to Mental Floss, Pitt demanded the original 'head in the box' scene stay in the script when he signed on. He recalled them wanting to change it because they were worried about his character looking less heroic and suggesting "maybe if it was the dog's head in the box …" but he put his foot down on the matter.
Yahoo! reports additional facts about the film. First being that the creators wanted Mills to be a 'hipster,' but Pitt insisted on contributing to the characters 'naivete' by bringing in his own "sports-theme ties that his character wears." Even more impressive is the effort and money put into making John Doe's notebooks, which were real and took months to complete. "Knowing that $15,000 was to be spent on creating John Doe's notebooks, Fincher decided to include that process in the title sequence." 
With those fun facts in mind, make a movie night to rewatch Se7en with fresh eyes and a new sense of the actors' commitment to their roles. The '90s hauntingly good classic was a hit in the box office, and its leading cast played a major role in its success. In particular, Brad Pitt brought a lot of star status to the film and apparently some additional changes.