Brad Pitt Admitted He 'Wept' When He Saw This Movie
Though Brad Pitt shows tremendous emotional range in his plethora of starring roles, the Oscar winner previously revealed that he's not one to get teary-eyed. Apparently his feelings got the best of him when he watched a film while battling a common stomach illness.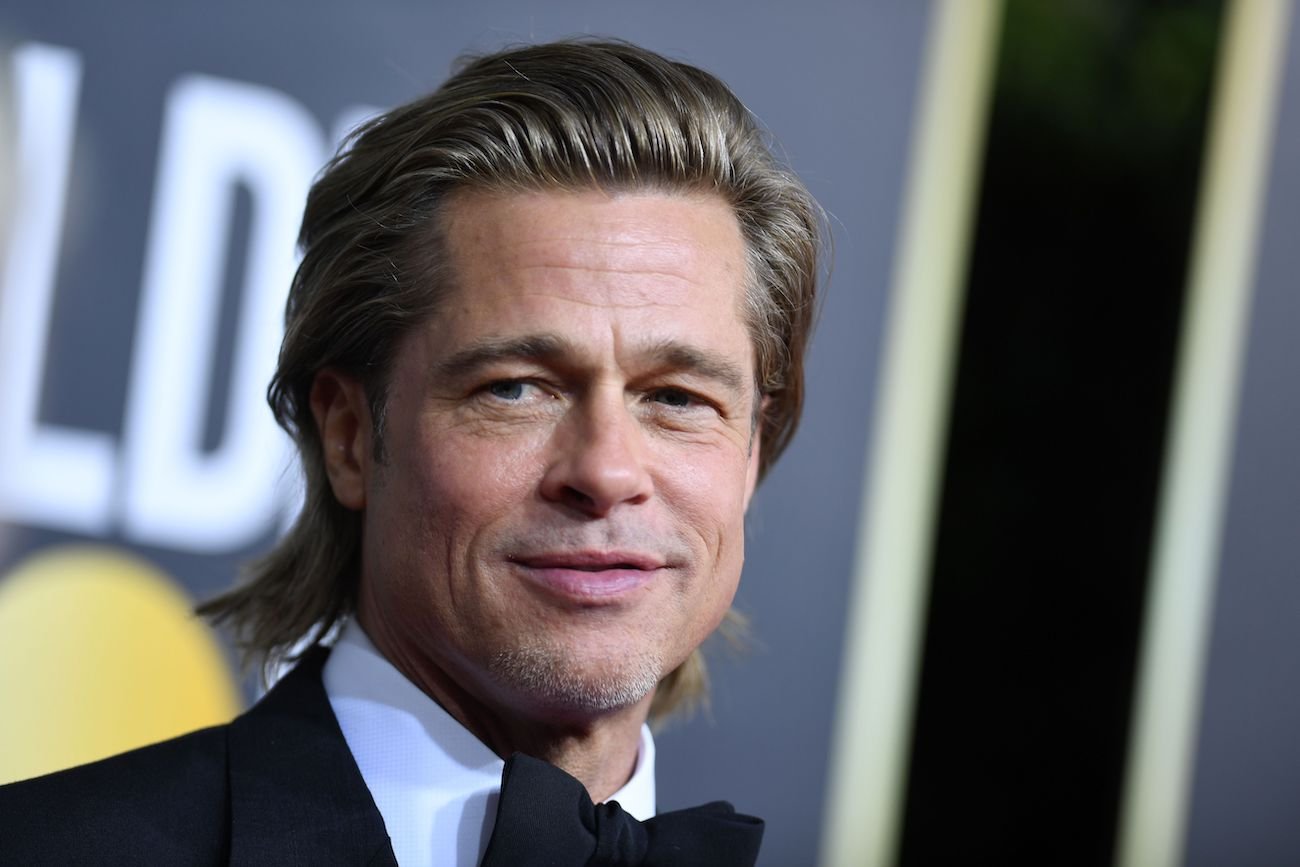 'Fight Club' star chats with Anthony Hopkins
In a conversation with former Legends of the Fall co-star Anthony Hopkins, Pitt told the actor that he seldom gets choked up even when tears would be considered appropriate.
"I am quite famously a not-crier," Pitt said, according to Interview. "Is that a term? I hadn't cried in, like, 20 years."
Now a father of six kids with ex-wife Angelina Jolie, the Moneyball star has discovered his sensitive side.
RELATED: Why Brad Pitt Dropped Out of 'Mr. & Mrs. Smith', and Why He Returned
"I find myself, at this latter stage, much more moved—moved by my kids, moved by friends, moved by the news," Pitt told Hopkins. "Just moved. I think it's a good sign. I don't know where it's going, but I think it's a good sign."
'California Dreamin' evokes emotion from Brad Pitt
Winning an Academy Award for his role as Cliff Booth in Quentin Tarantino's Once Upon a Time in Hollywood, Pitt found himself getting nostalgic on the set of the retro film.
"You know, when I first moved out here, it was the summer of '86 and I didn't know [expletive]-all about Los Angeles," the Ad Astra star shared in January 2020, according to the Los Angeles Times. "I landed in Burbank at a house I could crash at for a month or so. … Man, I was just so up for the adventure, and so excited when I'd drive by a studio where they make movies. It meant the world to me."
During production of the 2019 film, Pitt recalled Tarantino playing a José Feliciano cover of the classic song "California Dreamin," which prompted an emotional response.
RELATED: Brad Pitt Says This Quality 'Has Always Gotten Me in Trouble'
"I swear to God, I had to hide a tear," the A-lister admitted. "Look, I'm not ashamed to say it. I got a little misty."
Maybe it was due to that nasty stomach issue
Speaking with W Magazine in 2013, Pitt referred to his lack of tears when watching the big screen but recalled a film that turned on the water works.
"I'm not much of a crier at films. I'll tear up every now and then but I'm not much of a crier," Pitt said. "This was a time when I actually wept at a film. I was coming back from Cabo and I had to go to … I think Montreal. I'm not really sure where I was."
Pitt then revealed that he came down with a dreaded case of traveler's diarrhea. "I could not keep anything down. I was stuck in this hotel room wiht no windows," the Se7en star shared. "It was on day two of this extremely painful episode and this film came on."
RELATED: Brad Pitt Had 2 Conditions Before Agreeing to Star in 'Se7en'
Though he couldn't remember the title, Pitt was referencing 2001's Life as a House, starring Kevin Kline.
"He's an architect and he's terminal, and he decides he's going to finish this house and reconcile – he's estranged from his son, his teenage son," the actor explained. "I don't know if it would still hit me the same way. But you know, on my 27th hour of just pure wretchedness, this movie crushed me, just crushed me, what he was saying to his son."
Pitt considered viewing the film again to find out if he'd need tissues the second time around, saying, "I should see it again to see if it has the same effect."