Brad Pitt and Jennifer Aniston: Who Has the Higher Net Worth?
Brad Pitt is still enjoying his Oscar win for his role in Once Upon A Time in Hollywood. Starring in dozens of films since the 90s, Pitt is one of today's biggest stars. While he can attribute his fame to his acting talent, Pitt's personal life has also prompted his popularity. With two high-profile marriages – and divorces – to top Hollywood actresses, Pitt maintains a steady presence on tabloid covers.
Marrying Jennifer Aniston in 2000, the two divorced just five years later after a rumored affair between Pitt and his Mr. & Mrs. Smith co-star Jolie. Both Aniston and the Se7en star have achieved monumental wealth before and after their divorce, but who's got a bigger bank account today?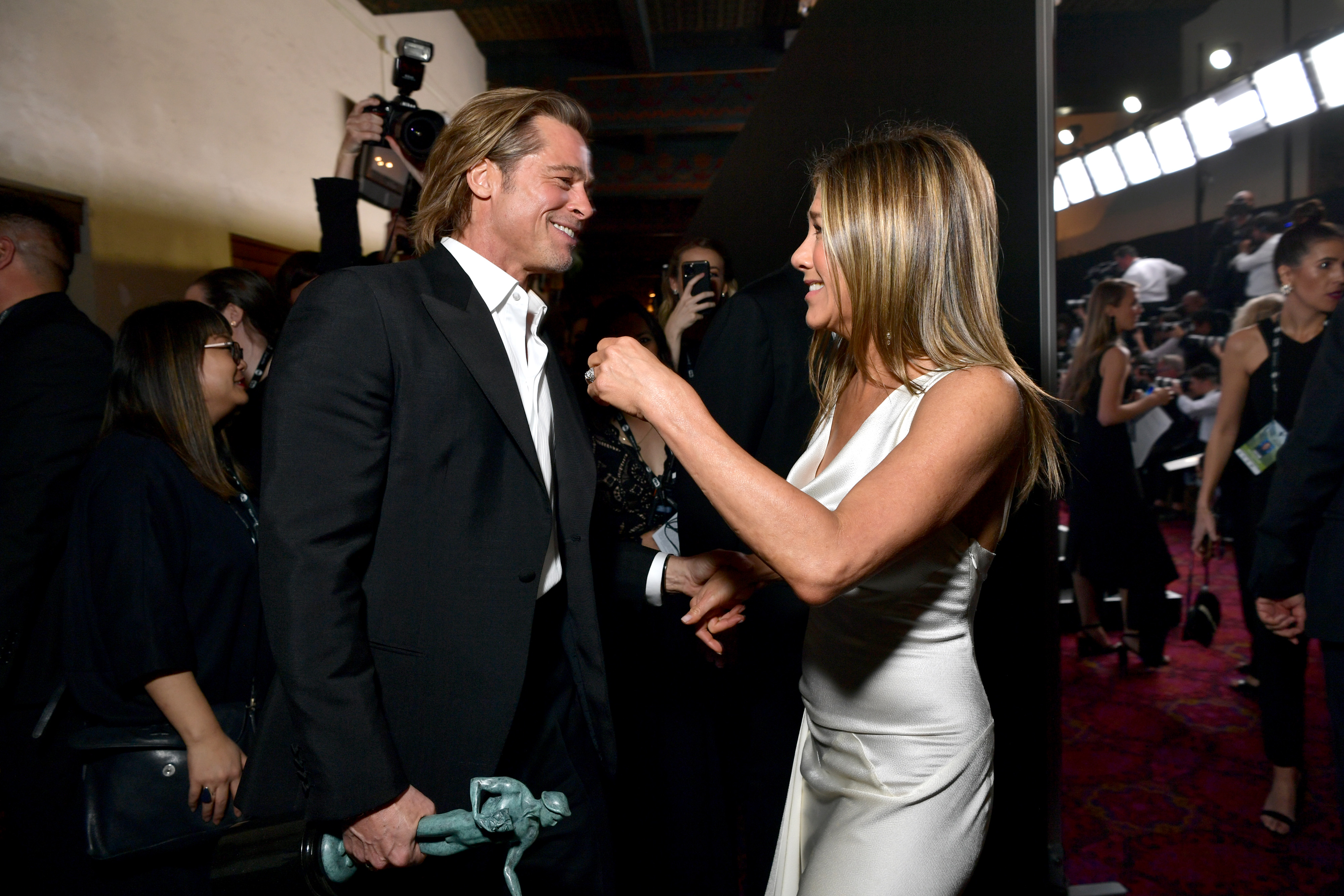 Jennifer Aniston and Brad Pitt eschew 'perfect couple' image
When Aniston and Pitt tied the knot, they became the golden couple of Hollywood. Constantly being followed by paparazzi, the pair were often seen as an example of an ideal marriage. Yet neither enjoyed being put on that pedestal.
"Neither of us wants to be the spokesman for happy marriage, for coupledom," Pitt told Vanity Fair in 2004. "I'll tell you what I despise: this two-becomes-one thing where you lose your individuality. We don't cage each other with this pressure of happily ever after. You figure it out as you go along. We feel it out, rather than setting policies and rules."
After their breakup, Aniston spoke to Oprah Winfrey and described the 'perfect image' of her marriage to Pitt as a facade manufactured by the press.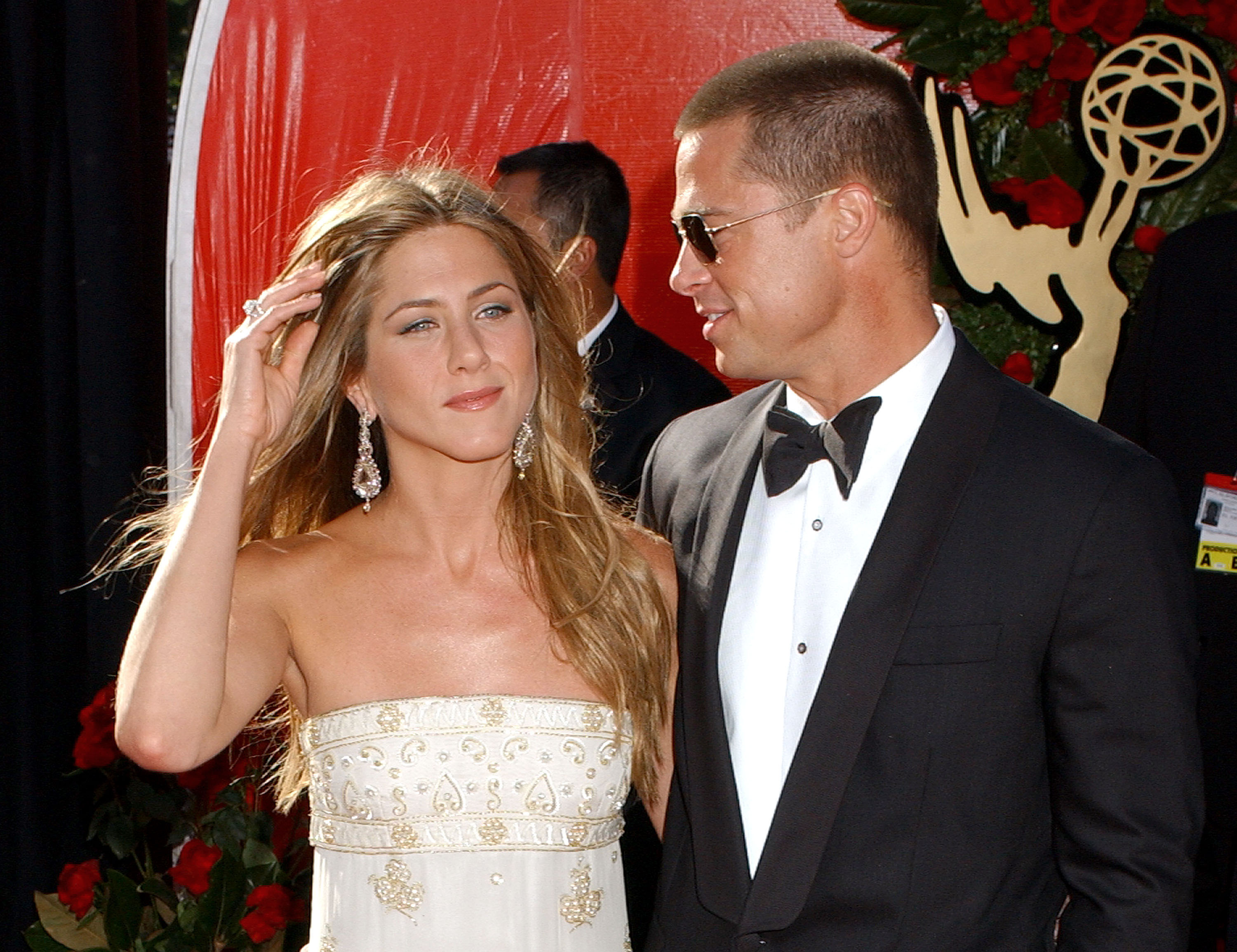 RELATED: Jennifer Aniston Said the Ideal Image of Her Marriage to Brad Pitt Was Totally 'Created By The Media'
"It is created so totally by the media," she told Winfrey in 2005. "It's not real. It's just not real… You're human beings having a human experience and there's nothing different except that you're exposed to the world as a public person. But your personal life, your personal feelings, your heart, your success, your pain, your everything, is the same as anybody else's."
Jennifer Aniston focuses on film after 'Friends'
Rising to fame as Rachel Green on the iconic sitcom Friends, Aniston soon became one of the most sought-after actresses in show business. Now with over 40 film credits to her name, the Along Came Polly star is considered box office gold.
Deciding to pivot into producing, Aniston serves as executive producer and star of the Apple TV+ series The Morning Show along with Reese Witherspoon. The former Friends star earned a producer credit on several other projects including Dumplin', Murder Mystery, and The Yellow Birds, according to IMDb.
The actress now gives herself the freedom to be more choosy when it comes to picking roles. "Time is precious, and what takes me away from home has to be really worth it," Aniston told Entertainment Weekly in 2019. "In the last 10 years, I'm just having more fun and exploring characters I wouldn't have normally thought to do."
RELATED: Jennifer Aniston and Courteney Cox Can't Get Enough 'Friends' Bloopers
Celebrity net worth lists Aniston at $300 million.
Brad Pitt's impressive resume
When Pitt hit the big screen in the 1991 film Thelma & Louise, he quickly became a household name. Taking the lead on numerous films including Legends of the Fall, Troy, and The Curious Case of Benjamin Button, the Academy Award winner began developing other interests. Pitt created his own production company Plan B to take on projects behind the camera and is also active in philanthropy.
Now co-parenting his six kids with Jolie, Pitt is focused on his sobriety and choosing authentic roles. With a nonstop film career and two marriages splashed across the tabloids, the Moneyball star has developed a healthy perspective on being such a popular media topic.
"When I first started my career, I was in USA Today. I was pretty pleased with myself," the Fight Club actor told The New York Time. "Two days after it came out, I go over to a friend-of-a-friend's house. In the kitchen I look down and there's a litter box for the cat — and there's my piece in USA Today with a cat turd on top of it. That pretty much defines it."
RELATED: Brad Pitt Says His Favorite Movie is the 'Worst-Performing Film of Anything I've Done'
With Celebrity Net Worth listing his total also at $300 million, it looks like Pitt and Aniston still have something in common.