Brad Pitt and Tom Cruise's Co-Star Felt 'Really Awkward' Replacing This Actor After His Death
Brad Pitt and Tom Cruise are two of the most powerful actors in Hollywood. Some may remember the two co-starred in a high-profile film earlier in their careers, taking on roles outside their usual repertoire.
The production was met with some adversity, including Pitt wanting to quit, the author of the original story not being thrilled with the casting of Cruise, and this actor's sudden death after signing on for a key role in the film.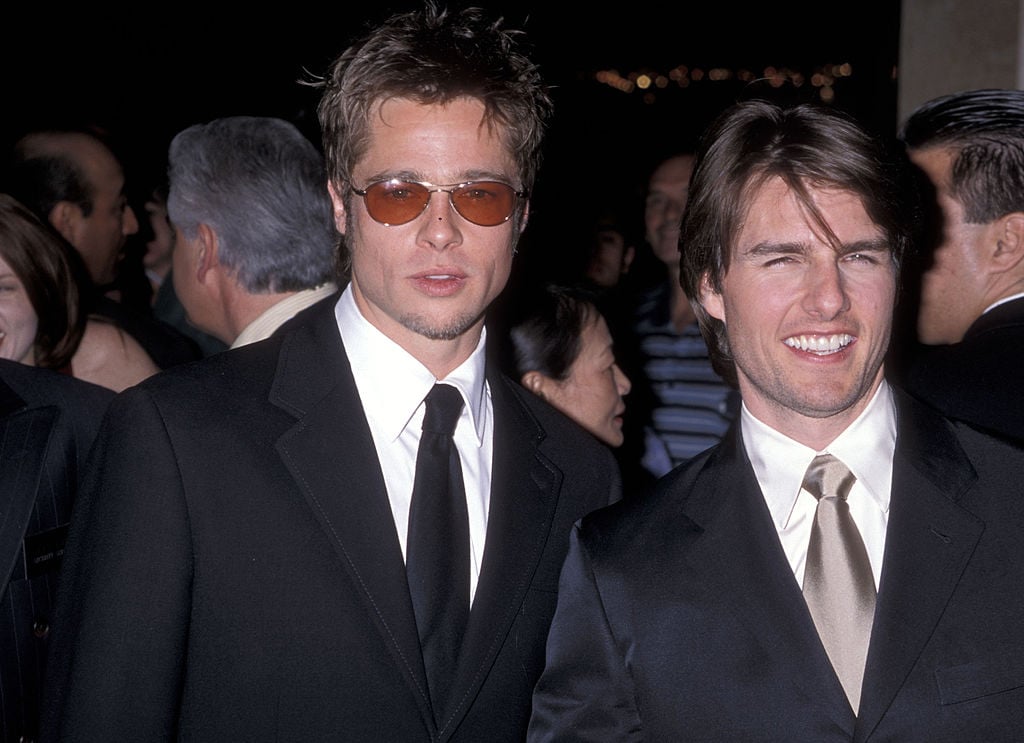 Tom Cruise was not the author's first choice
Ann Rice, who wrote Interview With The Vampire, was disappointed in producer David Geffen and director Neil Jordan's choice of casting Tom Cruise in the 1994 film version of her book.
"The Tom Cruise casting is so bizarre, it's almost impossible to imagine how it's going to work," author Ann Rice told Movieline in 1994 of Cruise playing the lead role of Lestat. "Does Tom Cruise have any idea of what he's getting into? I'm not sure he does. … His comments on TV that he wanted to do something scary and he loved 'creature features' as a kid, well, that didn't make me feel any better. … the choice is just so bizarre."
According to IMDb, Rice had met with actor Tom Hanks and offered him the role, but he turned it down to take on Forrest Gump, which earned him a second Oscar. Daniel Day-Lewis had originally gotten the lead part of Lestat, but dropped out several weeks before filming. Johnny Depp and Jeremy Irons also rejected the role, which ultimately went to Cruise despite Rice's misgivings.
Yet Cruise nailed the bloodsucking character, where Rice even wrote him a letter of apology and took out an ad in both Vanity Fair and The New York Times calling the film adaptation "a masterpiece."
Brad Pitt didn't enjoy the toothy role
Taking on the role of Louis turned out to be more taxing than Pitt anticipated. In an interview with Entertainment Weekly, the Oscar winner got real about being on the Interview With The Vampire set.
"I am miserable. Six months in the f—ing dark," he said, describing the dismal environment in London. "We're shooting in Pinewood (Studios), which is an old institution There's no windows in there. You leave for work in the dark – you go into this cauldron, this mausoleum – and then you come out and it's dark."
The Thelma & Louise star was so unhappy he tried to bail out of the project, but was told that quitting would come at a high price.
"One day, it broke me. … I called David Geffen, who was a producer," he revealed. "I said, 'David, I can't do this anymore. I can't do it. How much will it take to get me out?' And he goes, very calmly, 'Forty million dollars.'"
Christian Slater selected at the last minute
When rising star River Phoenix died of a drug overdose on October 31, 1993, his death shocked the Hollywood community. Collapsing in front of Johnny Depp's club Viper room on Sunset Boulevard, Phoenix was mourned by his fellow actors and massive fan base. The 23-year-old actor had received critical acclaim for his roles in films such as My Own Private Idaho, Stand By Me, and Running On Empty.
Phoenix was already contracted to play reporter Daniel Molloy in Interview With The Vampire, so producers started scrambling for a replacement after the young actor's death. Entertainment Weekly reported that top contenders included Pitt's Once Upon A Time In Hollywood cast mate Leonardo DiCaprio, as well as Stephen Dorff from The Power of One.
The role was eventually given to Christian Slater, who had co-starred with Pitt in True Romance. The actor revealed his mixed feelings about joining the cast under such heartbreaking circumstances.
"We'd met before and I respected him, and his work tremendously," Slater told Venice Magazine of Phoenix. "That was so tragic, and it was really awkward to be stepping into that kind of scenario. But I think I eased my own discomfort by not accepting money for it and donating my salary to his charities."
Despite the many roadblocks during production, Interview With The Vampire went on to become a box office success.