Brad Pitt Did Odd Jobs in an Old Buick Before Becoming Famous
One of Hollywood's biggest celebrities and most iconic heartthrobs is Brad Pitt. With an impressive resume of filmography, the portrayal of legendary roles, and his high-profile relationships, he could just be one of the most well-known actors today. Like many of the big-screen stars, Pitt wasn't always famous and had to start somewhere. His origin story comes from some pretty normal and humble beginnings, based in a Midwest town. His first few years in California, like many aspiring actors, were spent performing odd jobs to get by, and usually behind the wheel of an old Buick.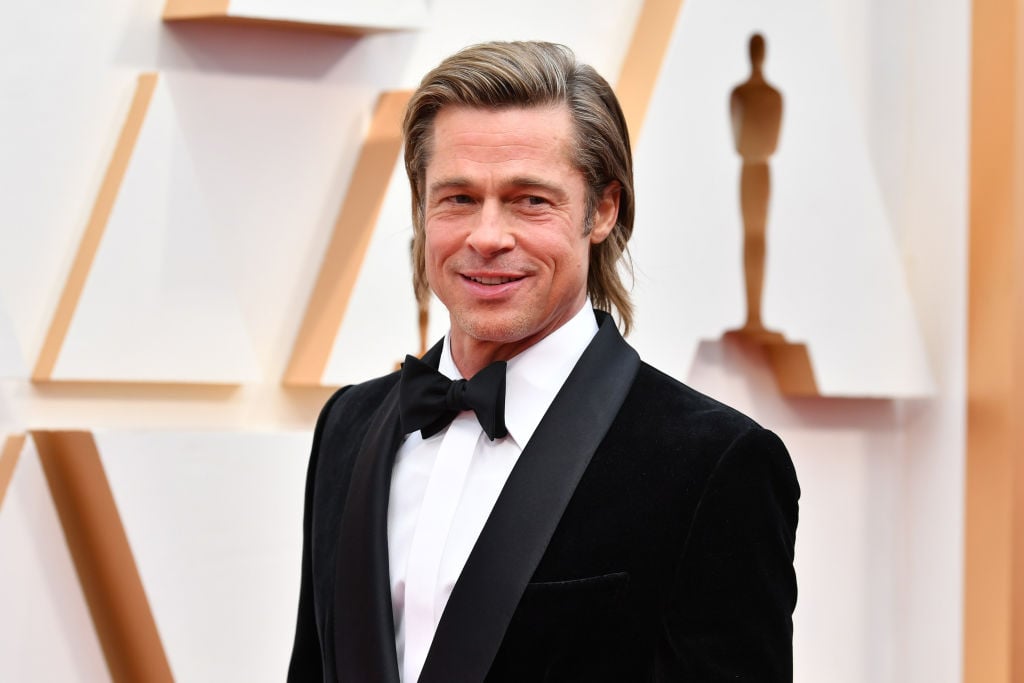 RELATED: 8 Brad Pitt Movies Streaming Right Now
A normal and down-to-earth upbringing in Springfield, Missouri
Before being a star on-screen, Brad Pitt was a Midwesterner. He was born in Shawnee, Oklahoma, but spent much of his childhood in Springfield, Missouri, where his father Bill Pitt owned a truck company. His mother, Jane Pitt, was a family counselor and mother of three. Brad Pitt wasn't famous as a high schooler at Kickapoo High School, but he was on the swimming, tennis, and golf teams, as reported by Business Insider. He later headed off to the University of Missouri, but bailed two credits shy of attaining his journalism degree, to pursue an advertising art director career in Los Angeles.
Brad Pitt had a love of films, and while he did his best to get in the right circles, he had to make ends meet. His humble upbringing provided him with a strong work ethic, and there wasn't much he wasn't too proud to do. He worked as a furniture mover, often lugging refrigerators, and even in a costume as the mascot for El Pollo Loco, according to Insider. While he was enrolled in acting classes, he also moonlighted as a limousine driver.
The big break that finally came
RELATED: Celebrity Chauffeurs Witness Countless Scandals We'll Never Know
After limo driving, sometimes for strippers, for a few months, the acting job levy started to break. Brad Pitt finally found an agent and landed some of his first roles with Another World and Growing Pains. His first movie appearance came in 1991 when he portrayed the hunky cowboy hitchhiker in Thelma & Louise. He would later have more leading appearances in movies like A River Runs Through It (1992) and Interview with the Vampire (1994). Other early Pitt-favorites also include Legends of the Fall (1994), and the horror-thriller Se7en (1995).
Looking back at Brad Pitt's accomplishments, the award list is long and distinguished. He has 119 Academy Award nods alone, including his most recent in a supporting role for his performance in Once Upon a Time… In Hollywood. He also had Golden Globes, Daytime Emmy Awards, and even won the Academy of Science Fiction, Fantasy & Horror Films, for the 1996 cult-favorite, 12 Monkeys. Despite his achievements and notoriety, Pitt still maintains a more grounded lifestyle, including what he drives.
Brad Pitt's modest choices in cars
In addition to his normal upbringing, Brad Pitt also has a humble take on vehicles he drives. During his younger years, he drove his parents' hand-me-down 455 Buick Centurion. It was a 1973 model coupe with a 350-4 V8 engine and a three-speed gearbox. Even during the height of his career and blockbuster recognition, Pitt wasn't loading up his personal garage with high-priced, exotic cars. He's been seen in more recent years behind the wheel of a Jeep Cherokee, an Audi Q7, and a Chevy Camaro SS, according to Hot Cars.
Brad Pitt may be larger than life, but he certainly connects with his more modest roots. He wasn't afraid of working odd jobs and driving old an old Buick. It's a philosophy he continues to subscribe to, as he maintains nice but less than exotic or pricey rides. Fans may love him even more for it, too.