Brad Pitt Fires Back at Angelina Jolie's Latest Stall Tactic In Their Neverending Custody Battle
Nearly four years after their split, Brad Pitt and Angelina Jolie are still in the middle of their nasty divorce. Recently, Jolie's legal team filed a motion to have the private judge removed from their case. In response, Pitt's lawyers have fired back with accusations that Jolie is stalling.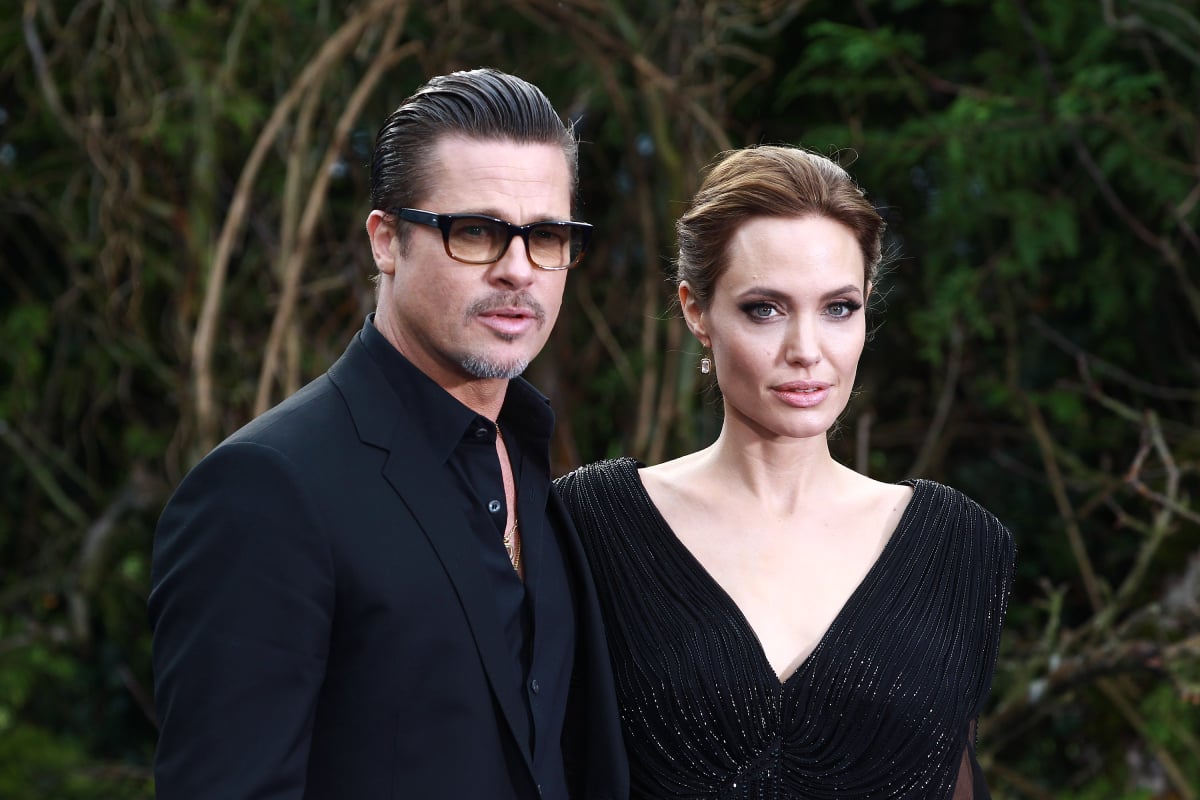 Brad Pitt's parents have seen their grandchildren in four years
According to The Sun, Pitt and Jolie's six children have not visited their paternal grandparents – William and Jane – since their parents split in 2016. Jolie and Pitt are the parents of Maddox, 19, Pax, 16, Zahara, 15, Shiloh, 14, Knox, 12, and Vivienne, 12.
An insider claims that Jolie and Pitt would take the kids to visit his parents when they were together. The Pitt family home in Springfield, Missouri, features a "huge backyard." The source says the kids would "run riot," and enjoy campfires during the summer and sledding in the winter.
RELATED: Brad Pitt Is Done Running from the Pain of His Split from Angelina Jolie
The source blamed tension between Jolie and her former in-laws as the reason the Jolie-Pitt kids haven't seen their grandparents.
"Jane is a Christian conservative who once slammed gay marriage, while Angelina is a liberal who has dated women," explained the source. "So, it was never a recipe for a friendship. But no one ever thought it would turn out like this."
Angelina Jolie wants the judge disqualified
In mid-August, Jolie's legal team filed a motion asking for the private judge in their divorce case to be disqualified. In the Los Angeles Superior Court filing, the Oscar winner's attorneys accused the judge of having a business relationship with one of Pitt's lawyers.
Jolie's legal team argued that Judge John Ouderkirk failed to disclose that he had been hired to take part in other cases that Pitt's attorney – Anne C. Kiley – was also involved in. The filing claims that Judge Ouderkirk didn't disclose cases that "demonstrated a current, ongoing, repeat-customer relationship" between himself and Kiley.
RELATED: How Brad Pitt Came Out On Top After His Nasty Split From Angelina Jolie
Jolie believes that Ouderkirk's business relationship with Kiley will prevent him from being impartial.
Judge Ouderkirk has already granted Jolie and Pitt a bifurcation. This means that both A-listers are legally single. But, they are still battling over custody of their children and the division of assets.
The majority of documents in Jolie and Pitt's divorce case have been sealed. It's not clear what issues the former couple are still hashing out.
Brad Pitt's lawyers call Jolie's latest filing a 'Hail Mary'
After Jolie's lawyers filed their motion for Judge Ouderkirk's disqualification, Pitt's legal team responded. According to USA Today, they pushed back against Jolie's request to have Judge Ouderkirk removed.
Ouderkirk actually has a history with Jolie and Pitt prior to their divorce, as he presided over their 2014 wedding. The former couple hired him to help them privately settle their divorce. However, four years into the proceedings, Jolie suddenly has had a change of heart.
RELATED: This Move By Angelina Jolie Reportedly Doomed Brad Pitt's Marriage To Jennifer Aniston
"Against this backdrop, Jolie's abrupt cry of judicial bias reeks of bad faith and desperation, not to mention careless disregard for the procedural rules intended to root out legitimately conflicted judicial officers," Pitt's legal response read.
The World War Z star also claims that his legal team "fully disclosed to Jolie" everything she needed to know ahead of time. He believes this is a "thinly-veiled attempt" to delay their long-pendy custody case.
Angelina Jolie and Brad Pitt's custody trial is scheduled to begin in October.