Brad Pitt's 1st Movie Was a Direct-to-DVD Dud
Brad Pitt's first movie was so bizarre it was shelved for years and now lives on as a weird factoid in his career.
Brad Pitt is a certified movie legend, but even the biggest stars have to start somewhere. After moving to Hollywood in the late '80s to make it as an actor, the future Oscar winner made inroads into the industry through minor roles in movies and TV shows. He didn't have to wait long for his first leading role. Unfortunately, Brad Pitt's first movie was so bizarre and poorly made that it was shelved for years and now lives on only as a weird factoid in the career of one of the world's most famous entertainers. 
Brad Pitt is an icon of 21st-century pop culture
Since American audiences first laid eyes on Brad Pitt in Thelma & Louise, it was clear he was destined to be a star. 
His good looks and natural charisma make him the perfect leading man. But Pitt has always been more than a pretty face. It's a cliché to describe him as a character actor in a leading man's body. Still, the phrase does show his interest in working with prestigious directors such as Steven Soderbergh, David Fincher, and the Coen brothers. 
Pitt has had some misses over the years, but everything has worked out for him. He has a net worth of about $300 million to show for it. 
Brad Pitt's 1st movie is a forgotten flick that went straight to DVD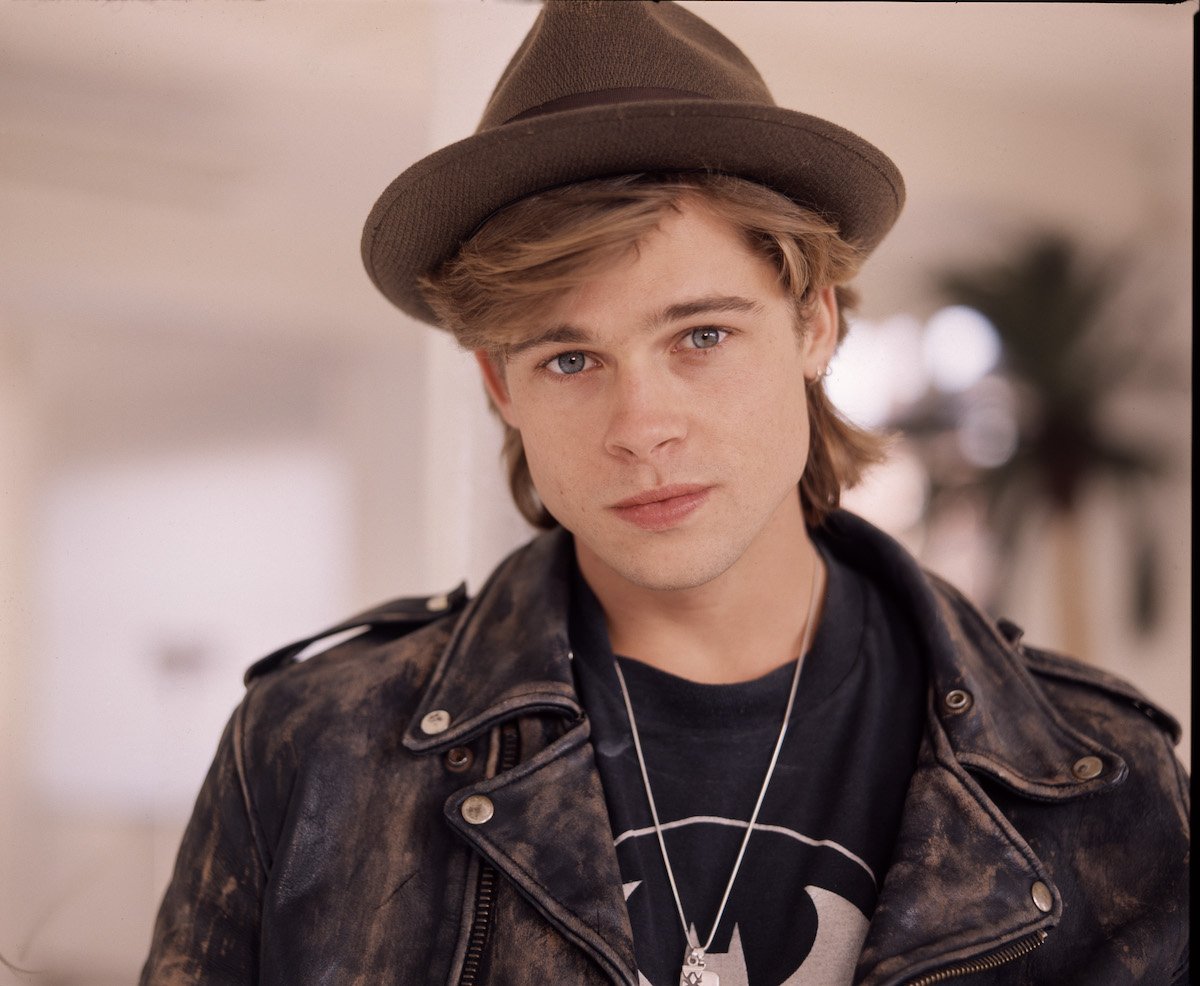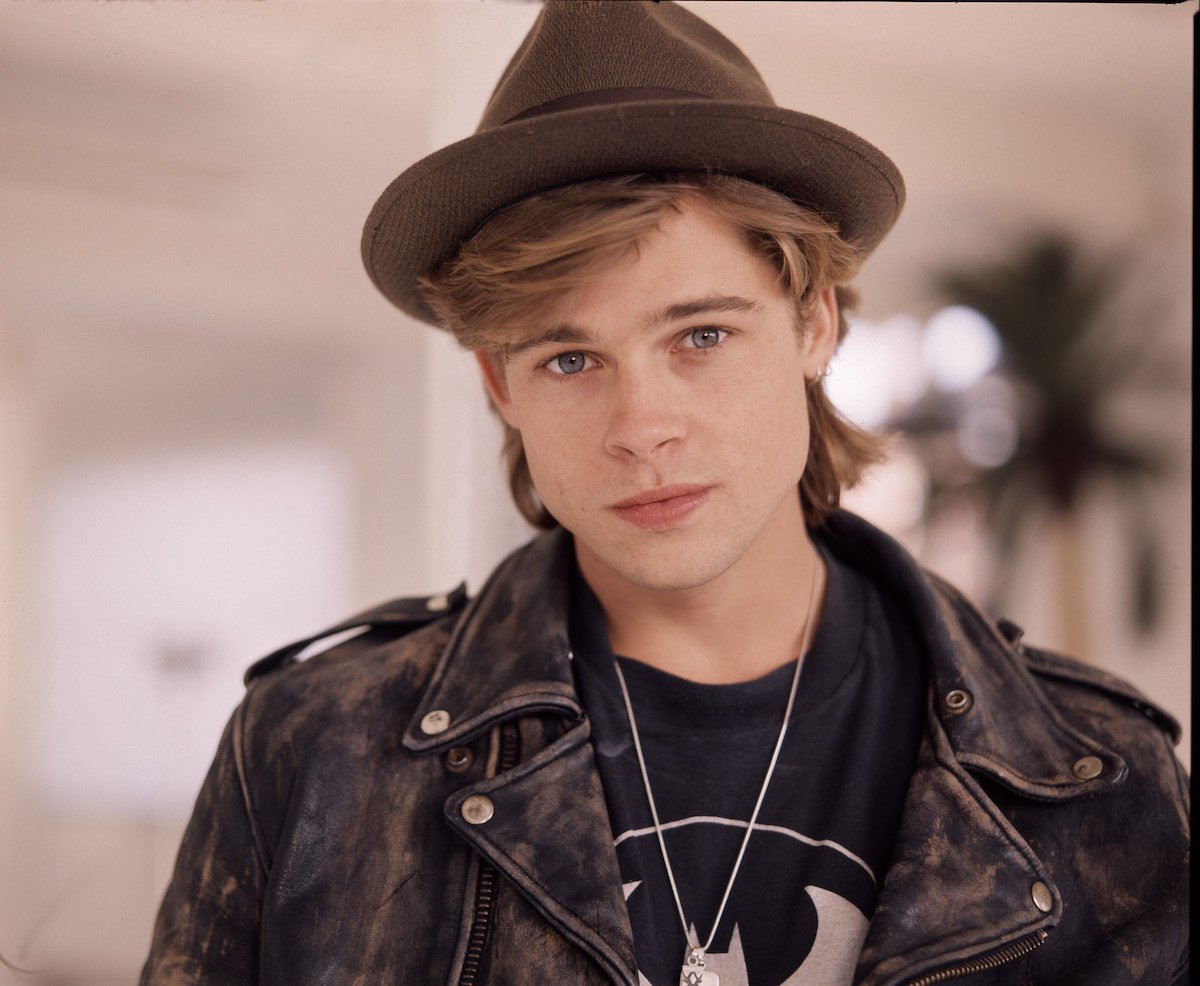 You'd think the first leading role of an acclaimed actor like Brad Pitt would be a well-known part of his mythology. But in his case, The Dark Side of the Sun was buried in the hopes no one would see this weird and not especially good movie. 
In the 1988 film, Pitt plays Rick, an American sent to Yugoslavia to see a healer in the hopes of curing his skin disease. Rick is deathly allergic to sunlight, so he spends most of his days wearing a black leather outfit and a gimp mask. But his condition doesn't stop him from pursuing a romantic relationship with Frances (Cheryl Pollak), an actor who makes him reconsider what he wants out of his life. (This YouTube video shows the entire movie if you're interested in seeing it.)  
When Pitt heard he had earned the part, he allegedly did somersaults on the sidewalk outside producer Andjelo Arandjelovic's office. He had flown on a plane only once at that point and hadn't been out of the country. According to LA Weekly, he was paid $1,523 for seven weeks of filming. 
Rumors abound about why The Dark Side of the Sun didn't see a release for nine years. It's been said the reels were lost during the Yugoslavian War, but Pitt doesn't believe that theory. 
"I don't think it was shelved because of [the war]," he told Entertainment Weekly in 2011. "I think it was shelved because it was lacking in entertainment value."
Harsh but fair.
His midlife renaissance continues on and off the screen
After a few years of less-than-stellar movies and personal issues, Brad Pitt has regained his ability to star on screen as few others can. His Oscar-winning performance in Once Upon a Time in Hollywood reminded audiences of the power of his charisma, even when he's playing a terrible person. 
Pitt's next movie is Bullet Train. Based on a Japanese novel of the same name, the film is about a gang of assassins hunting one another on the titular mode of transportation while searching for a very important briefcase. The trailer shows what looks to be an entertaining summer action romp. 
After that, Pitt will star in Babylon, the next film from Damien Chazelle. Plot details have yet to be released, but the movie is set in early 20th-century Hollywood as the silent film era gives way to "talkies" for the first time. Pitt plays a character based on John Gilbert, a leading man from a bygone era. 
The actor also continues to produce movies through his company, Plan B Entertainment. The production studio has some part to play in the creation of these movies, all set for release this year and, weirdly enough, all based on books of the same name:
She Said — Starring Carey Mulligan and Zoe Kazan, this movie tells how two journalists, Jodi Kantor and Megan Twohey, uncovered the litany of sexual misconduct allegations against Harvey Weinstein, providing the catalyst for the #MeToo movement. 
Women Talking — A group of Mennonite women in a religious colony meets secretly to unpack their feelings after men in the colony assault them. The cast includes Jessie Buckley, Frances McDormand, Rooney Mara, and Claire Foy.  
Blonde — Andrew Dominik's long-gestating biopic about Marilyn Monroe stars Ana de Armas.