Brad Pitt Had 2 Conditions Before Agreeing to Star in 'Se7en'
Starring in the thriller 'Se7en' in 1995, Brad Pitt revealed he had some terms that needed to be accommodated before taking on the project.
Brad Pitt continues to be a solid box office draw. Winning an Oscar for his role in Once Upon a Time in Hollywood earlier this year, Pitt can easily call the shots when considering a project.
The infamous thriller Se7en launched Pitt's partnership and close friendship with director David Fincher. The Academy Award winner revealed that he had some terms that needed to be met before signing on to the film.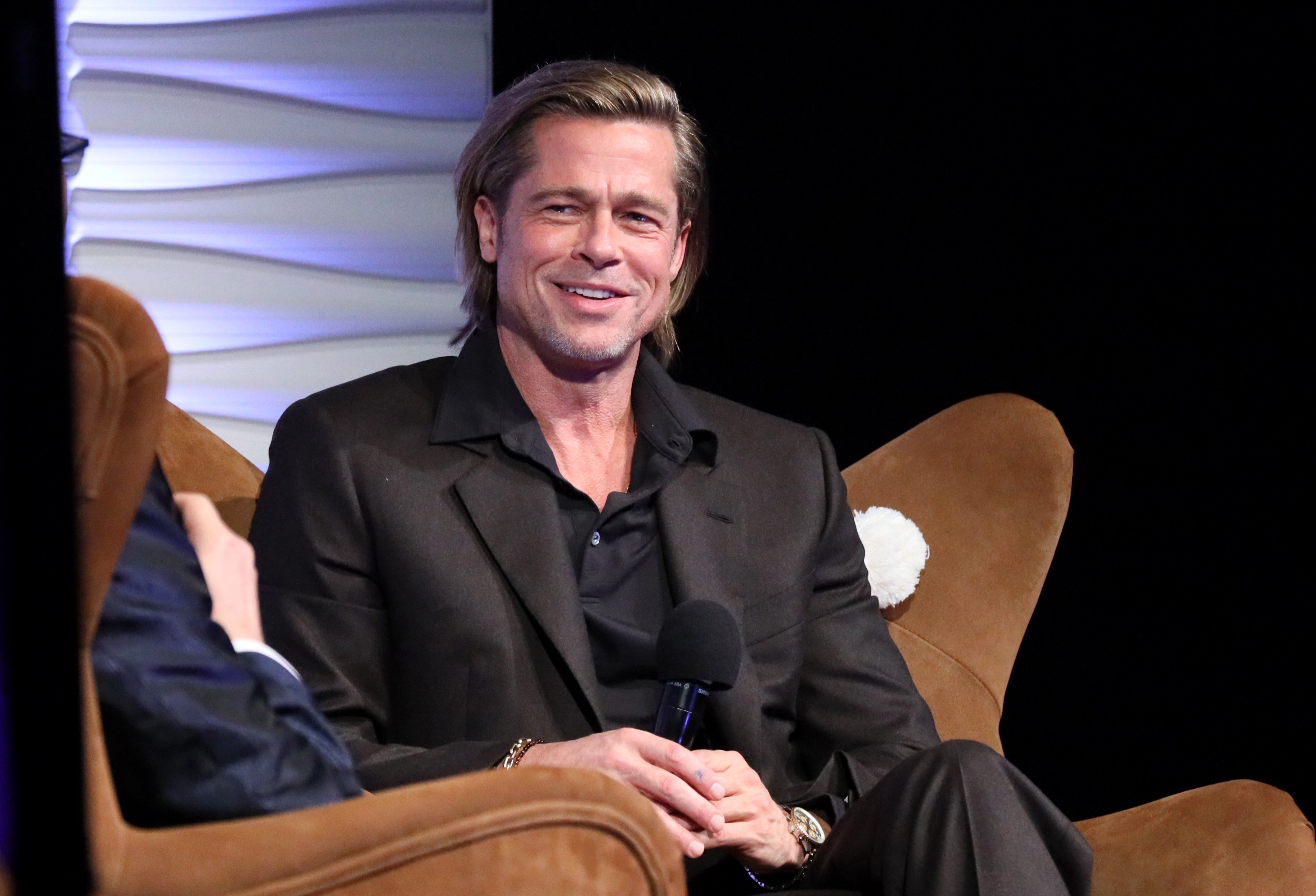 David Fincher makes an impact on Brad Pitt's career
When Fincher cast Pitt in Se7en, the collaboration marked a turning point in the actor's career. The Moneyball star credits the director with changing the course of his professional path.
"One of the big pinnacles for me, one of the big moments, was meeting David Fincher," Pitt told Leonard Maltin at the 35th Santa Barbara International Film Festival in January 2020, according to Collider. "I've had a couple of experiences on films, where it wasn't what I expected. And then, I met my dear friend David Fincher, who was talking films, in a way that was much more articulate than I was … I found direction, that way. That was a big moment."
Pitt called upon Fincher to help him craft his speech when he had to make the rounds during awards season due to his many nominations for Once Upon a Time in Hollywood.
"My man Fincher, we trade barbs every week," Pitt said, according to Variety. "I know that sounds antithetical, given the profession I've chosen, but that's not necessarily my thing … I figured if we were going to do this, I'd put some real work into it and try to get comfortable, and this is a result of that."
'Se7en's' famous ending
Pitt starred as rookie detective David Mills with Morgan Freeman as his detective partner William Somerset. The two are in pursuit of a serial killer who uses the seven deadly sins as the backdrop of his murders. Gwyneth Paltrow, Pitt's former fiancé, played David's pregnant wife, Tracy. Pitt was drawn to the gritty subject matter and hoping to deflect his leading man persona.
"I was looking for something with a documentary feel. I wanted to play a character who has flaws, who has good intentions but makes mistakes," he told The Morning Call in 1995. He "also wanted to kill the mythic thing – this, like, larger-than-life thing about me."
The film's ending has become legendary for its disturbing conclusion. Mills and Somerset finally capture John Doe, the sadistic murderer portrayed by Kevin Spacey. In a final showdown, the two discover that the psychopath killed Tracy, where Doe proves it by having her head delivered in a cardboard box.
Somerset looks inside the box and is visibly distraught, where Mills keeps asking what's inside though the audience is never shown its contents. Doe reveals that his sin is envy, knowing that Mills will kill him after the gruesome discovery. Mills shoots him to death in the end.
Brad Pitt has a say in the film's famous last scene
Pitt negotiated for a few parameters that would frame the film's conclusion and had the agreement put in writing.
"With Se7en, I said, 'I will do it on one condition — the head stays in the box. Put in the contract that the head stays in the box,'" he told Entertainment Weekly in 2011. "Actually, there was a second thing, too: 'He's got to shoot the killer in the end. He doesn't do the 'right' thing, he does the thing of passion.'"
The studio agreed to Pitt's terms, though the Ad Astra star shared that they tried to steer him in another direction after the film was screened.
"Those two things are in the contract. Cut to: Se7en has been put together, and they've tested it," Pitt recalled. "They go, 'You know, he would be much more heroic if he didn't shoot John Doe — and it's too unsettling with the head in the box. We think maybe if it was the dog's head in the box …'"
The Fight Club star held his ground and got the ending he wanted. Pitt still hears the infamous line during the last scene of the film repeated back to him by fans, telling PBS in 2019, "People still come up to me and yell, 'What's in the box?'"