Brad Pitt Has Finally Moved On From Angelina Jolie and Jennifer Aniston — Everything We Know About Nicole Poturalski
In the four years since his split from Angelina Jolie, Brad Pitt has been linked to everyone from his ex-wife Jennifer Aniston to Arrested Development star Alia Shawkat. But now, it appears that the Oscar winner has finally moved on with 27-year-old model Nicole Poturalski. Here's everything we know about the German beauty.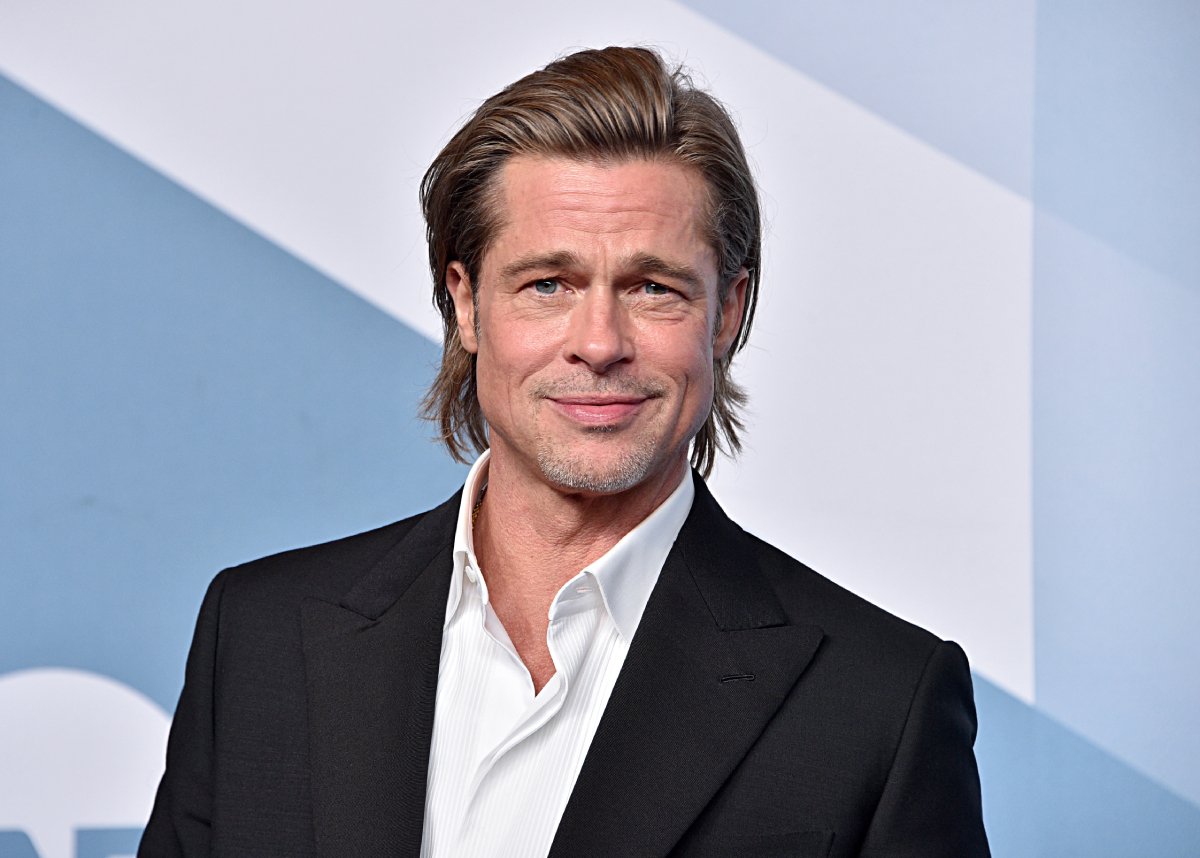 Nicole Poturalski has graced the cover of numerous magazines
According to The Daily Mail, Poturalski is a Capricorn who was born on January 2,1993, in Bergkamen, Germany. She is of Polish heritage, and on her Facebook page she lists her former city as Warsaw.
During her 10-year modeling career, Poturalski has graced the covers of Elle magazine, Cosmopolitan, and Marie Claire. She has also walked the catwalk at various fashion shows in New York, Paris, and Milan. Poturalski is also one of British designer's Vivienne Westwood's favorite models.
Her international modeling work has taken her around the globe, and the 5'10" beauty is reportedly fluent in five languages. She is also the mom of one, and her son Emil makes regular appearances on her Instagram account.
Poturalski had dreams of becoming a marine biologist when she was a kid. However, after a talent scout spotted her at Disneyland Paris when she was a teenager, her plans took an unexpected turn. Poturalski began her modeling career while completing her Abitur, German A levels.
Brad Pitt and his new girlfriend share similar political views
Poturalski – who goes by the first name Nico – has been vocal on social media about her political views. Before the global protests against racial injustice began in May, the brunette beauty posted a pic of herself wearing a top that read "Protect Kids, Not Guns."
In an Instagram Story post this spring, Poturalski said, "I truly believe we need change. Black Lives Matter. Children's lives matter…Abused children can't protest. They can't connect with others."
RELATED: Brad Pitt Was First Spotted Getting Cozy With Nicole Poturalski 9 Months Ago
She added that it is on "us young people" to educate and watch out for younger fellow humans. Poturalski declared that change is needed and asked her fans to be kind and do their best. She also promised to do the same.
Her politics appear to be very similar to Pitts, who voiced his dissent against President Trump and the Republican Party during his Oscar acceptance speech earlier this year.
"They told me I only have 45 seconds up here," said Pitt, "… which is 45 seconds more than the senate gave John Bolton this week."
Brad Pitt and Nicole Poturalski are on a romantic getaway in France
On Wednesday, August 26, Poturalski was thrown into the limelight after cameras spotted her with Pitt at the South of France's Le Castellet Airport. It is believed that they are spending time at the estate he purchased in 2011 with Jolie – Château Miraval.
An insider dished to Page Six that Pitt and Poturalski are "seeing each other, they're enjoying a vacation together." According to OK! Magazine, an eyewitness claims the couple were acting like "loved up teenagers" before boarding their private jet.
"They were kissing and Brad was being super attentive to her," claimed the source. "He was in a semi public place but didn't seem to mind people seeing him. She's a real beauty and obviously a lot younger than him."
The outlet's PDA report hasn't been corroborated, but Entertainment Tonight reports that Pitt and Poturalski were seen "driving in a chauffeured vehicle that took them to the airport for their next flight."