Brad Pitt Hilariously Shuts Down Dating Rumors at the 2020 Golden Globes
Actor Brad Pitt debunks dating rumors in a hilarious fashion at a recent award show.
Brad Pitt made a splash at the 2020 Golden Globes, and not just because of his win for best supporting actor in a motion picture. The actor is experiencing a career resurgence. Due to that, there has been a great deal of interest in his personal life.
Pitt is single after his bitter divorce from Angelina Jolie. As such, speculation is high as to who he could date next. Pitt obviously hears the rumblings and took the opportunity at the Golden Globes to playfully joke about the constant speculation.
Brad Pitt and Jennifer Aniston have a long history
In the late nineties, there was no hotter couple than Pitt and Jennifer Aniston. The two A-listers first started dating in 1998 and by late 1999, they were engaged.
People all over the world were fascinated by the golden couple and although their July 2000 wedding was ultra-private, Malibu residents were treated to a massive fireworks show on the night of the wedding. Over the next several years, Pitt and Aniston became fixtures on red carpets everywhere.
They seemed as happy as could be, but sadly, it wasn't to last. In 2004, Pitt met Angelina Jolie and rumors that the two were having an affair started circulating. In 2005, Pitt and Aniston filed for divorce, seemingly confirming the rumors.
Shortly after the split, Pitt and Jolie officially began a relationship that would ultimately last for well over a decade before breaking down. Still, fans have held on to hope over the years that Pitt and Aniston could someday reunite — and especially now that both of them are single once again.
Is Brad Pitt dating anyone right now?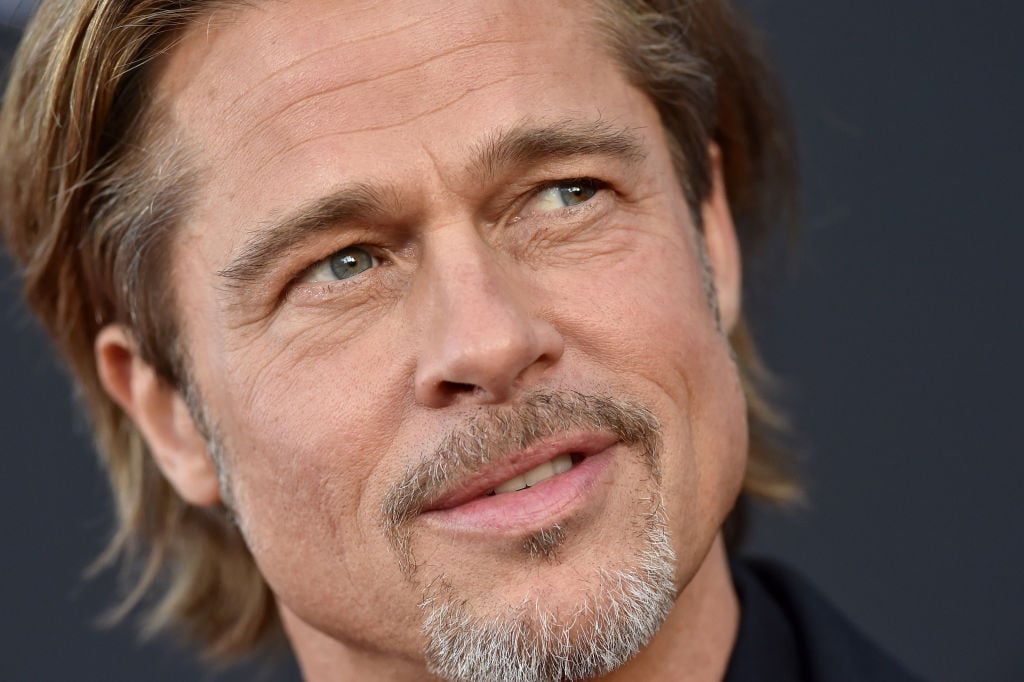 After Pitt and Jolie divorced, fans immediately started speculating about whom the popular actor would date next. Of course, thoughts immediately turned to Aniston, and fuel was added to the fire when Pitt showed up as a guest to her fiftieth birthday party.
Still, they have not appeared together at any events recently, and have only stated that they are friends. Rumors about Pitt's dating life haven't been confined to Aniston.
There was a great deal of speculation that he was dating an MIT professor named Neri Oxman, a woman who is both brilliant and accomplished, according to reports. While they are clearly friends, it doesn't seem as though there is anything romantic between the two.
Most recently, Pitt was linked to actress Alia Shawkat, however, sources have confirmed that the two are just friends. 
What did Brad Pitt say about his dating life at the Golden Globes?
Pitt is certainly not deaf to the rumors about his love life. During his acceptance speech at the 2020 Golden Globes, Pitt directly referenced how crazy the dating rumors have gotten.
Pitt, holding his award in his hand, said that: "I wanted to bring my mom but I couldn't, because anyone I stand next to, they say I'm dating. And that would just be awkward."
The audience erupted in laughter and the cameraman panned to Aniston, who was sitting in the star-studded crowd and seemed to be visibly amused by Pitt's joke. Whether or not the famous exes could ever reunite in the future remains to be seen.
However, for now, Pitt seems to be focused on healing his relationship with his children and further cementing his status as one of Hollywood's most iconic leading men. It looks like fans will have to wait a while to hear anything truly juicy about Pitt's love life.