Brad Pitt Is 'Heartbroken' Over Angelina Jolie's Domestic Violence Claims, Report Says
Brad Pitt and Angelina Jolie made sure to keep a certain level of privacy during their relationship, but news is starting to roll out. The actors were together from the mid-2000s — after they "fell in love" on the set of Mr. and Mrs. Smith (2005) — until 2016 when Jolie filed for divorce. As legal proceedings continue, Jolie said in court documents that she has "proof" of alleged domestic abuse involving her ex. The actor himself has yet to respond, but a source says Brad Pitt is "heartbroken" over Angelina Jolie's domestic violence claims.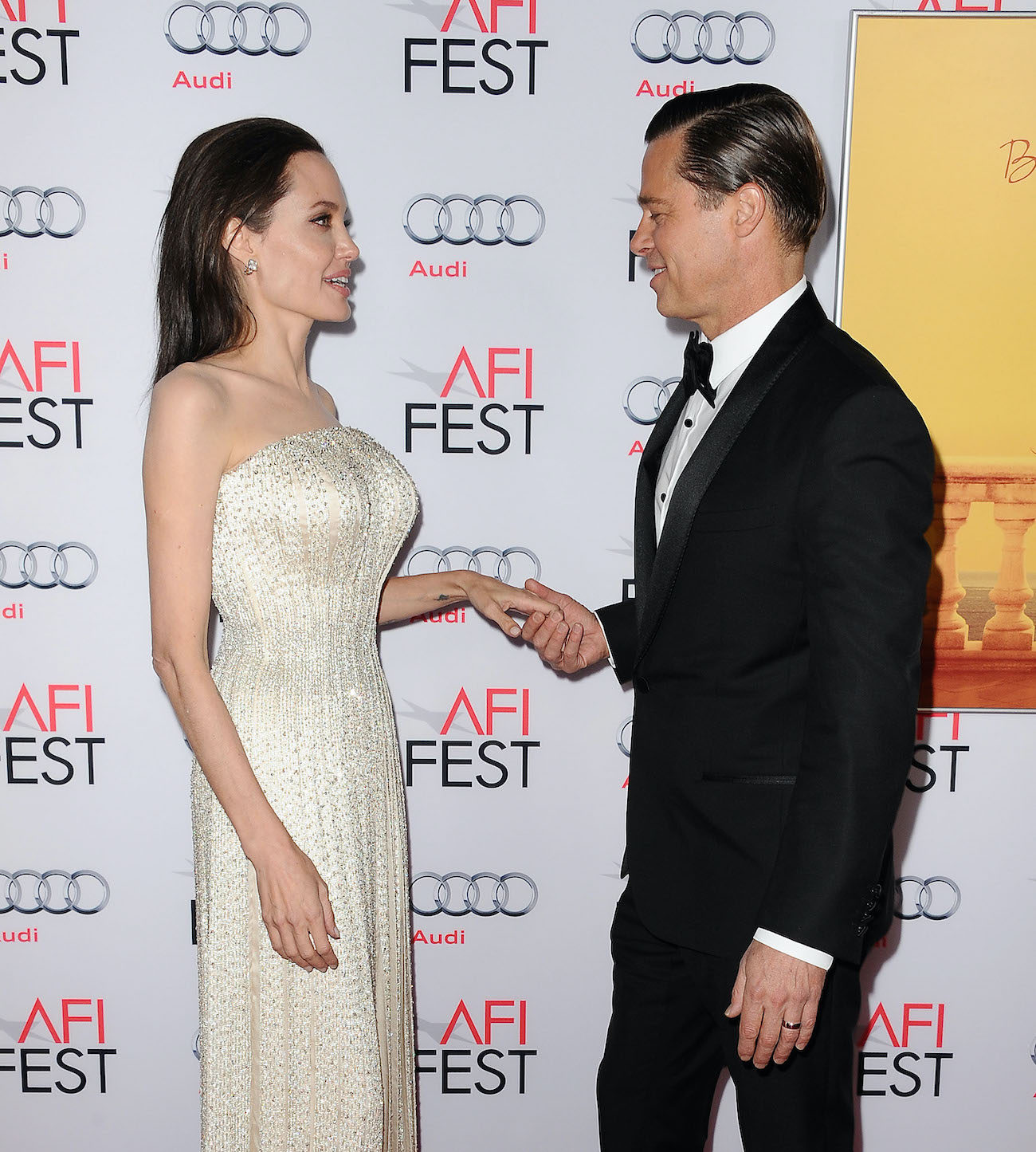 Inside Angelina Jolie's domestic violence claims
Amid their custody battle, Jolie reportedly filed court documents saying she and their children are willing to provide "proof and authority" of alleged domestic violence on Pitt's end.
Entertainment Tonight reports the allegation is "in reference to the previous 2016 abuse allegations against Pitt." To recap, those allegations stemmed from an alleged altercation between Pitt and their son Maddox, 19, on a private flight. (Pitt and Jolie also share Pax, 17, Zahara, 16, Shiloh, 14, Knox, 12, and Vivienne, 12.) Pitt was later cleared of abuse by The Los Angeles Department of Children and Family Services, but his two-year marriage to Jolie ended soon after.
"I separated for the wellbeing of my family," she later explained to Vogue. "It was the right decision."
RELATED: Angelina Jolie Tried to Save Her Marriage to Brad Pitt with This Movie
How Brad Pitt reportedly feels about the claims
After the news about Jolie, a source told Entertainment Tonight he's devastated by her claims. "Brad is anxious to get custody worked out so that the family can finally move on," the source continued. "He just wants to spend time with his children and move in a positive direction. His priority has always been his relationship with his children." 
The insider went on, saying, "Brad is heartbroken it has come to this. Those around him feel Angelina's claims are to sway the court in her favor. Brad has never attacked her." 
A second source echoed those comments. "This is just another case of Angelina changing the narrative when it suits her," the insider said. "Aside from the one accusation that she made in 2016 that was investigated and dismissed, there have never been any other records, police reports or even accusations until it suited her case."
Showbiz Cheat Sheet reached out to representatives for both Jolie and Pitt for further comment on the situation but did not hear back by the time of publication.
Previously, Pitt admitted he had been working hard on himself after his breakup with Jolie, explaining to GQ in 2017 that it was a "huge generator for change." He also noted he's forgiven himself for past missteps, saying in a conversation for Interview magazine:
"I'm realizing, as a real act of forgiveness for myself for all the choices that I've made that I'm not proud of, that I value those missteps, because they led to some wisdom, which led to something else. You can't have one without the other. I see it as something I'm just now getting my arms around at this time in my life."