Brad Pitt Lands a 'S*** Deal' in New 'Bullet Train' Trailer
Ever since the first John Wick film, David Leitch has become an action director to look out for. His excellent camerawork and detailed fight choreography have created incredible sequences for his films, including Atomic Blonde, Deadpool 2, and Hobbs & Shaw. The trailer for his next movie, Bullet Train, takes his directing prowess and places it in a condensed environment with some recognizable stars, including Brad Pitt.
Brad Pitt plays an assassin fighting other assassins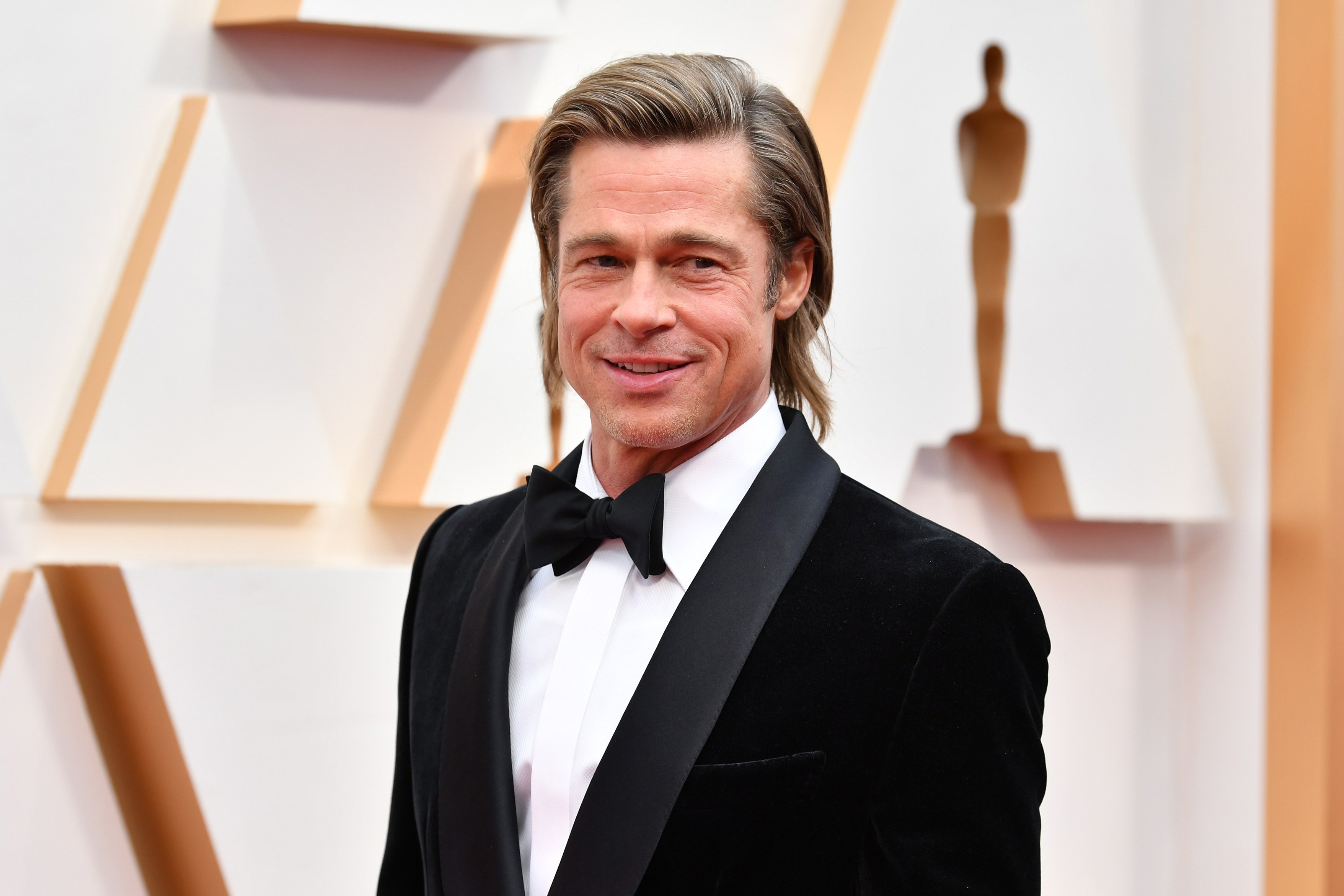 In Bullet Train, Pitt plays an assassin named Ladybug, who is ready to do some type of job. However, five other killers on the train have a similar task, creating a fast-moving train filled with mayhem.
Pitt is joined by Aaron Taylor-Johnson, Joey King, Brian Tyree Henry, Andrew Koji, Michael Shannon, Logan Lerman, Bad Bunny, and Sandra Bullock. Production on the film began in October 2020 and wrapped up in March 2021. Bullet Train was initially set to be released in April but was delayed to July 15, 2022.
Pitt himself is coming off of a Best Supporting Actor win at the Academy Awards for Once Upon A Time in Hollywood. The actor has a lot of experience in dramatic roles such as The Curious Case of Benjamin Button and Moneyball, but he does have experience in leading roles in action films. A few of these include World War Z and Mr. & Mrs. Smith. While he hasn't starred in a film with David Leitch yet, he did have a brief cameo in Deadpool 2.
The 'Bullet Train' trailer features a hodgepodge of different styles
The first trailer for Bullet Train shows off a glimpse of what audiences can expect. It appears to have a large combination of different aesthetics. It contains Japan's futuristic and bright colors mixed in with American stars. There is an element of Samurai that blends with Leitch's rapid camerawork and hard-hitting action.
One surprising aspect is the comedic, almost goofy tone. The trailer is set to a Japanese version of the Bee Gee's "Stayin' Alive," giving it a retro and stylish vibe. There are plenty of jokes thrown into the trailer including a scene where a fight between Taylor-Johnson and Pitt is interrupted by a snack cart. Pitt orders a sparkling drink and then throws the bottle at Taylor-Johnson's head.
There is also the introduction of a MacGuffin that all of the assassins are looking for. They are all fighting over a briefcase while also trying to keep a low profile on the train. It's unclear what's in the briefcase, but everyone is trying to kill each other over what's inside.
Pitt's character thought this job would be easier as he grows more and more frustrated in the trailer. At one point, Koji's character says to him, "Everything that's ever happened to you has led you here. Fate." Pitt responds simply, saying, "Well, that's a s*** deal."
Brad Pitt and many of the other cast members performed their own stunts
The trailer for Bullet Train promises a lot of intense action. While not every cast member is known for their action mobility, many of them did their own stunts, including Pitt. In an interview with Vulture, Greg Rementer, the second-unit director, and stunt coordinator said many of these actors did "their own stuff."
"Never have I ever done so many huge actors in one feature where all of them excelled at the physical movement of our training," Rementer explains. "So Brad, Brian, Michael Shannon, Hiroyuki Sonada, Andrew Koji — who was already a stud in terms of where he comes from with the show Warrior — all these actors put out some great action and did a lot of their [own] stuff."
Bullet Train may be the perfect summer blockbuster as it is scheduled to hit theaters on July 15.
RELATED: Brad Pitt Explains How Quentin Tarantino Decided to Kill off Hitler in 'Inglourious Basterds'