Brad Pitt Made A Director Cry When He Dropped Out of This Film
Brad Pitt remains one of Hollywood's most sought-after actors. Rising to fame in the 1990s and recently winning his first Oscar, the Once Upon A Time In Hollywood star continues to bring in box office bucks.
The actor had to turn away some roles over the years, where one renowned director was actually brought to tears upon Pitt's decision to exit his film.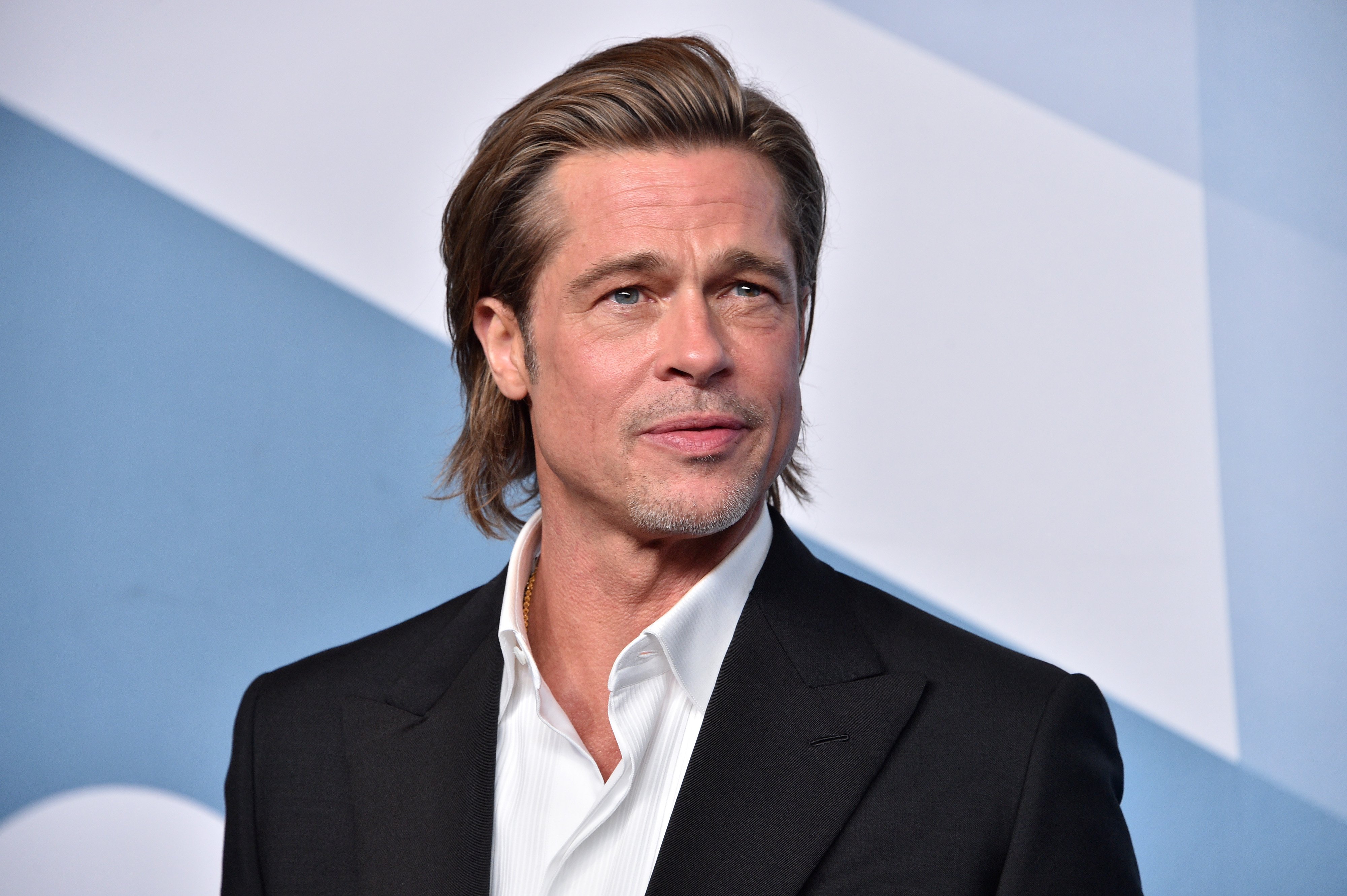 'Thelma & Louise' launches a star
Pitt's ticket to fame came via his role in the 1991 film Thelma & Louise. His big break came after actor Billy Baldwin dropped out of the film, where actress Geena Davis lobbied for Pitt to take on the part.
"That certainly was a precursor to where we are now, today," Pitt told Leonard Maltin at the 35th Santa Barbara International Film Festival in January, according to Collider. "I'm really grateful to [director] Ridley Scott and Geena Davis, who gave me that shot because that was the big league."
The Academy Award winner revealed he didn't have any credits to his name when he was given the part of the thieving hitchhiker.
"I had nothing to show for myself, except for my extra work, and they took a chance on me," Pitt shared. "The weird thing was that it had gone through a few actors, and they were already shooting. I think they were desperate, to tell you the truth. They were already shooting 'cause a week later, I was on set, working."
Brad Pitt's loss is Matt Damon's gain
Soon after his big screen debut, Pitt began fielding a flood of offers. According to Variety, the Fight Club star was close to taking on the lead role of Jason Bourne for the 2002 action hit The Bourne Identity. Pitt had to turn down the part due to his commitment to the film Spy Game with Robert Redford. The role was given to Matt Damon, and the movie resulted in a high-grossing franchise.
Another meaty part Pitt passed on was for Martin Scorsese's 2006 crime drama The Departed. Cinemablend reports that Brad Pitt and Tom Cruise were slated to portray Colin Sullivan and Billy Costigan in the film, but Leonardo DiCaprio took over when Cruise dropped out, and Pitt thought someone younger should be in the his role.
"Once Scorsese became involved, I thought it would be better if they were younger guys that were just starting their lives, guys coming out of the academy, guys who were hungry," Pitt told Interview. "I thought I was too old for it."
Remaining on the film as a producer, Pitt's part once again went to Damon.
The role Brad Pitt 'Almost' took on
Another role Pitt strongly considered taking was for the 2000 film Almost Famous as guitarist Russell Hammond. Director Cameron Crowe felt Pitt would be perfect for the part.
"Brad Pitt was on my mind because I had a really good meeting with him around the time of Say Anything, and he was just starting out, and he just really had something," Crowe told Radio.com, revealing that the actor even performed a scene with actress Natalie Portman who was being considered for a role that ultimately went to Kate Hudson. "So I called him with this to play Russell Hammond, and we spent about four months working on it. He read with Natalie Portman."
Crowe attributed Pitt's pass on the part due to the character being underdeveloped during talks and the actor's focus on another film.
"His head was still in Fight Club, and the part was a little underwritten," Crowe revealed, according to AL.com. "It was the most underwritten in the script, and he couldn't trust it enough. I've talked to him since. I love the guy. I think he's hilarious, and I thought he would have been funny in the movie. If I had waited a few more months, he might have come around to it, but we had to get going."
When Pitt officially turned down the role, Crowe actually got emotional. "I wept," the Jerry Maguire director revealed, according to Radio.com. "I knew that he had never fully fallen in love with the character. He had fallen in love with the idea of the character. But maybe there just wasn't enough on the page."
The part of Russell Hammond ended up going to The Morning Show's Billy Crudup.