Brad Pitt on Co-Starring with Tom Cruise: 'We Walk in Different Directions'
Academy Award winner Brad Pitt and former co-star Tom Cruise proved to have contrasting personalities.
Oscar winner Brad Pitt became a household name after his turn as a thieving hitchhiker in the 1991 film Thelma & Louise. Moving on to headline several blockbusters, Pitt landed a lead role in Interview with the Vampire alongside megastar Tom Cruise.
After the film's release, Pitt expressed how he and his uber famous co-star were quite a contrast in personalities.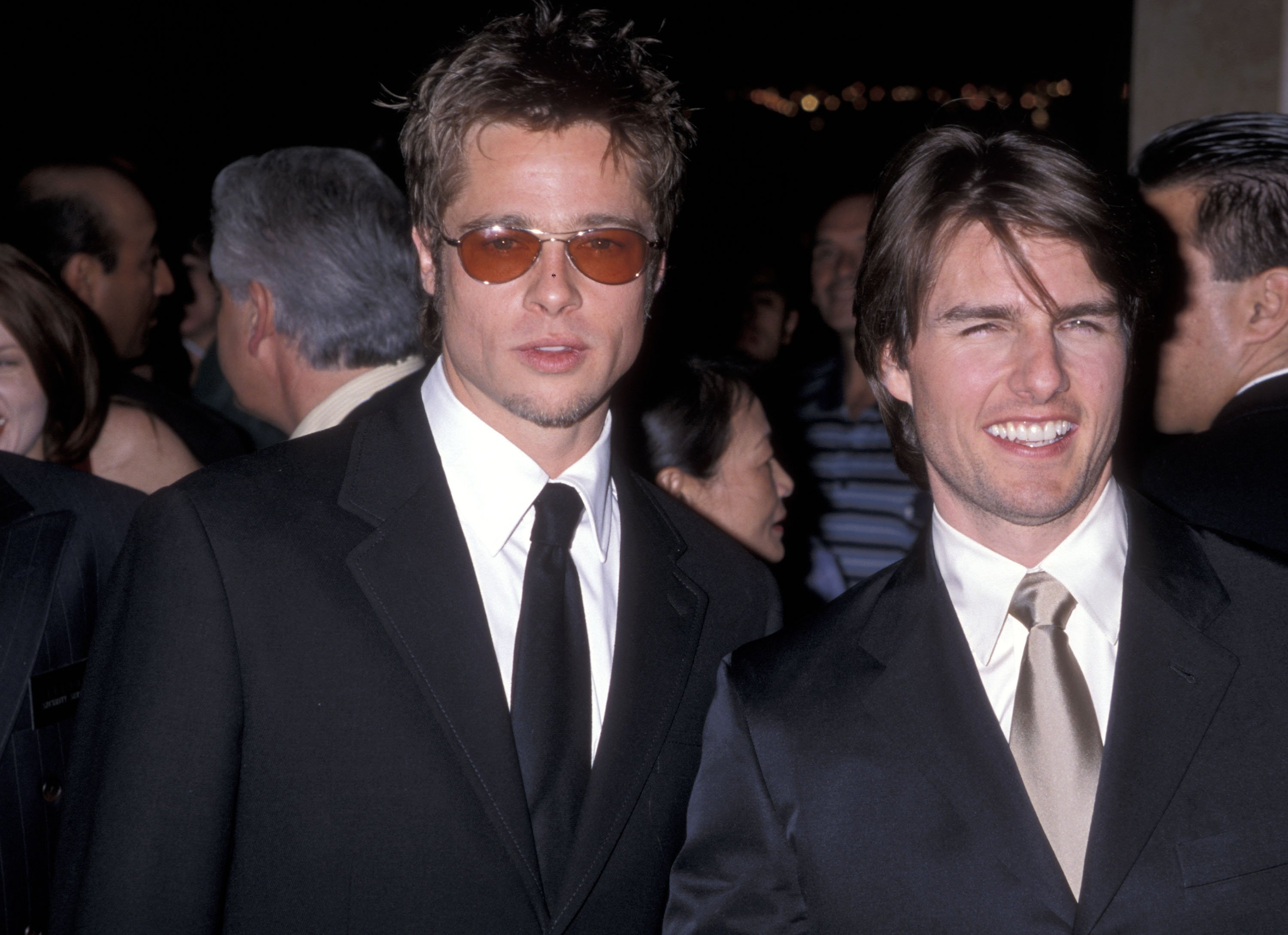 'Interview with the Vampire' author not happy with casting
When Pitt and Cruise were cast as vampires Louis and Lestat for the film adaptation of Anne Rice's book Interview with the Vampire, the author was particularly put off by Cruise taking the lead role.
"The Tom Cruise casting is so bizarre, it's almost impossible to imagine how it's going to work," author Ann Rice told Movieline in 1994. "Does Tom Cruise have any idea of what he's getting into? I'm not sure he does. … His comments on TV that he wanted to do something scary and he loved 'creature features' as a kid, well, that didn't make me feel any better. … the choice is just so bizarre."
Rice originally wanted famed actor Daniel Day-Lewis to portray Lestat. The novelist's opposition to Cruise stung the actor.
"When it first hit, it really hurt my feelings, to be candid about it," Cruise told Esquire at the time, according to the Independent. "[Rice's] venom hurt … You don't usually start a movie with someone not wanting you to do it. That's unusual."
Rice had a change of heart after seeing the film, saying, "From the moment he appeared, Tom was Lestat for me." 
Brad Pitt takes brooding to a new level
The author wasn't the only unhappy one during production. Pitt grew frustrated with the dreary London set and wasn't shy about expressing himself.
"I am miserable. Six months in the f*cking dark," the Se7en actor told Entertainment Weekly. "We're shooting in Pinewood (Studios), which is an old institution There's no windows in there. You leave for work in the dark – you go into this cauldron, this mausoleum – and then you come out and it's dark."
The draconian content of Interview with the Vampire also became a heavy burden for the young star.
"You gotta understand, my character wants to kill himself for the whole movie," Pitt explained to Rolling Stone in 1994. "I've never thought about killing myself. It was a sick thing. I don't like when a movie messes with your day."
Tom Cruise and Brad Pitt – 'North and South?'
Pitt played it somewhat coy when Rolling Stone asked about his relationship on set with Cruise, referring to a different co-star. "I'm tellin' ya, Antonio Banderas is the greatest guy," Pitt remarked.
The Fight Club star offered more clarity on his interactions with the A-lister when speaking to the now-defunct Premiere Magazine in 1995.
"You gotta understand, Tom and I are… we walk in different directions," Pitt shared. "He's North Pole. I'm South. He's coming at you with a handshake, where I may bump into you, I may not, you know?"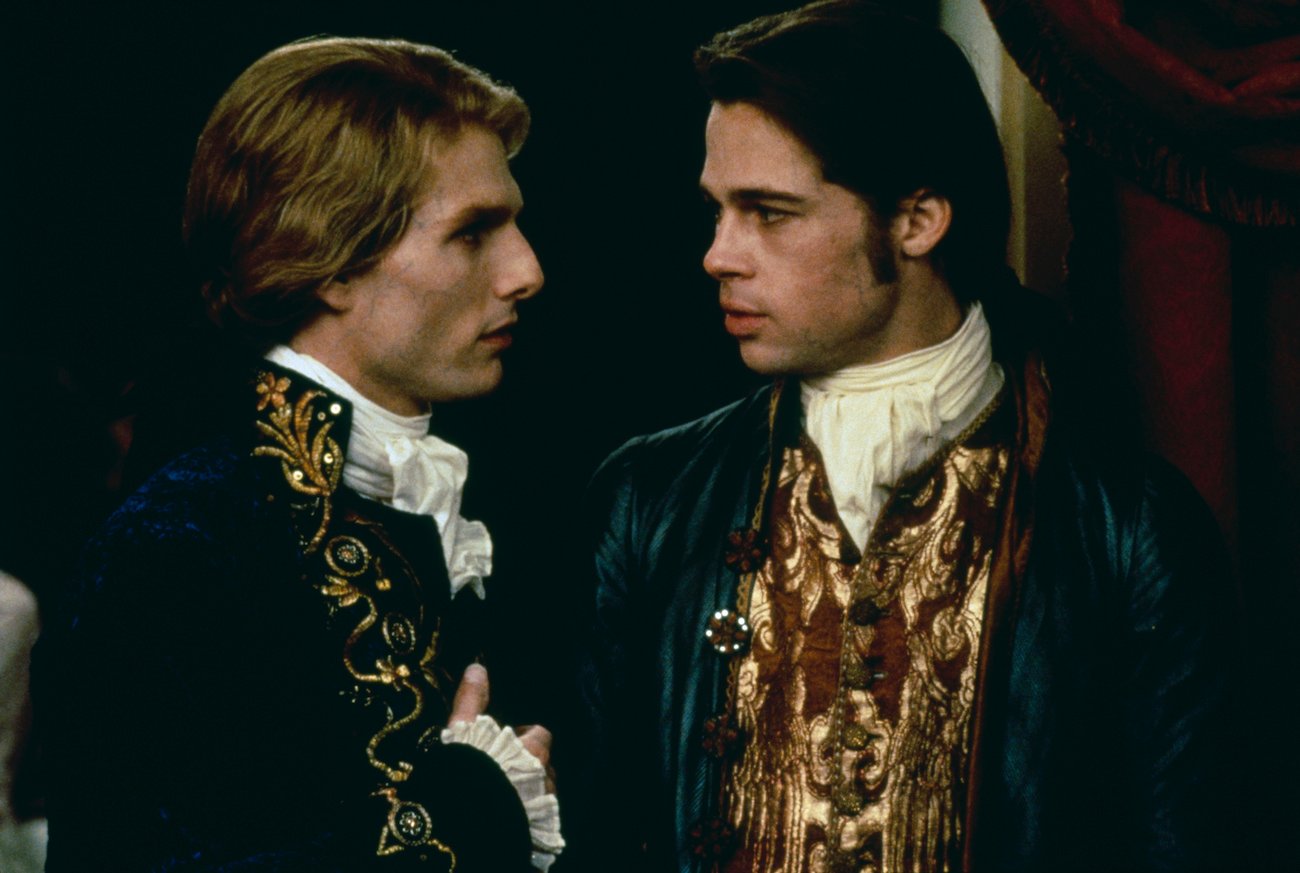 Pitt attributed the tension to an unspoken rivalry between the two stars, yet gave Cruise props for his talent.
"I always thought there was this underlying competition that got in the way of any real conversation," Pitt revealed. "It wasn't nasty by any means, not at all. But it was just there and it bugged me a bit. But I'll tell you, he catches a lot of s*it because he's on top, but he's a good actor and he advances in the film. He did it. I mean, you have to respect that."