Brad Pitt on His Marriage 'Pact' With Jennifer Aniston: 'When That Dies, We Do'
Academy Award winner Brad Pitt previously described some sort of agreement he had with Jennifer Aniston regarding their marriage.
Oscar winner Brad Pitt has been making headlines for decades. While the Ad Astra star has appeared in countless films over the years, Pitt's fame is also due to his high-profile marriages – and divorces – to Jennifer Aniston and Angelina Jolie.
Marrying Aniston in 2000, the couple divorced five years later after rumors swirled of Pitt having an affair with his Mr. & Mrs. Smith co-star Jolie. In a revealing interview prior to Pitt and Aniston parting ways, the Thelma & Louise actor referred to some sort of agreement the two had regarding their union.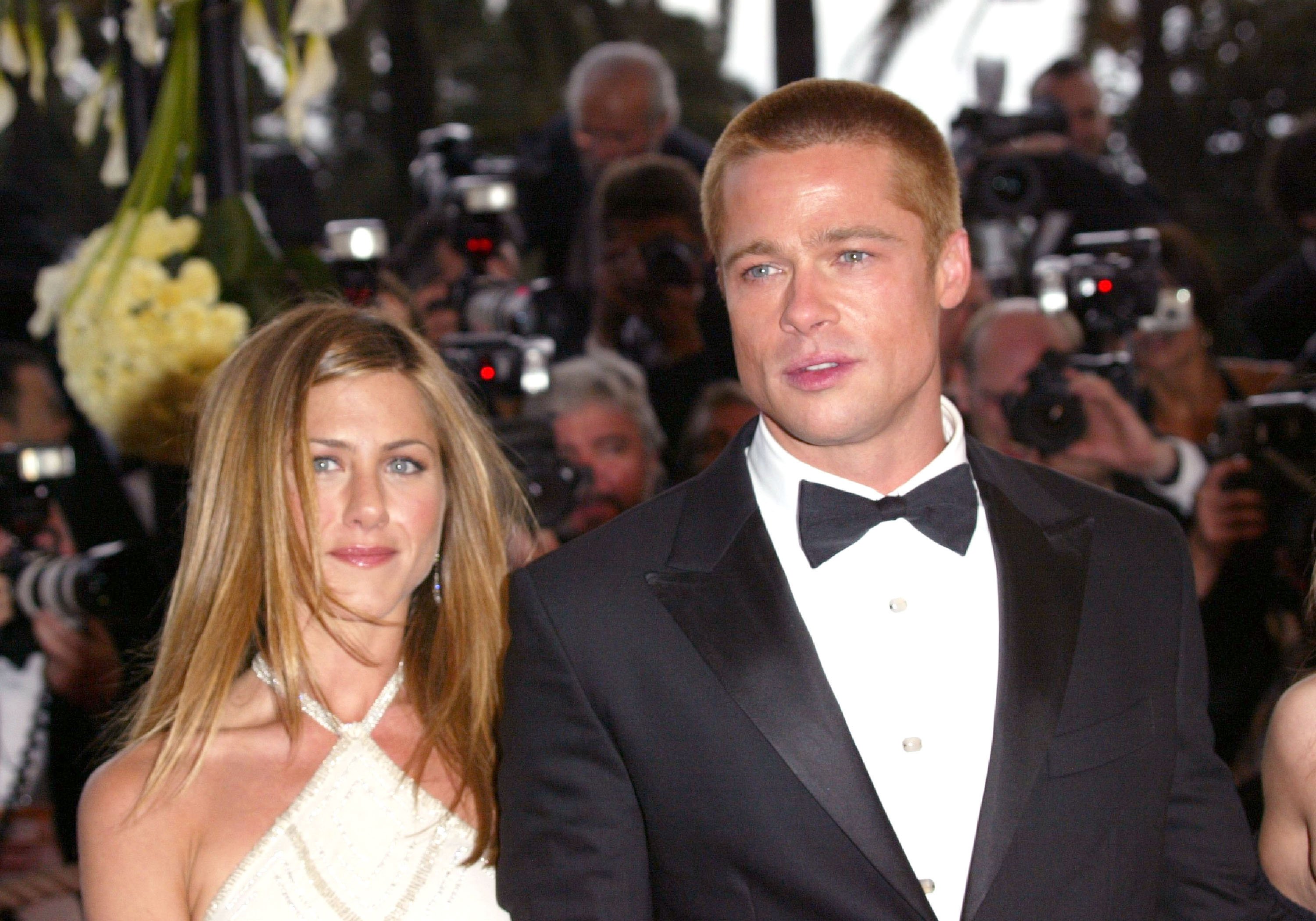 Jennifer Aniston on their 'perfect couple' image: 'It's not real'
Aniston and Pitt were set up by their agents in 1998, according to Good Morning America. With both their careers in high gear at that point, their romance soon became a main headline in tabloids.
After their engagement in 1999, the two tied the knot in July 2000 and were soon labeled Hollywood's golden couple. The image of their "perfect marriage" was soon shattered after their split and Pitt made his relationship with Jolie public.
Speaking with Oprah Winfrey shortly following her breakup with Pitt, Aniston alluded to the facade of their relationship being manufactured by the media.
"It is created so totally by the media," she told Winfrey in 2005. "It's not real. It's just not real… You're human beings having a human experience and there's nothing different except that you're exposed to the world as a public person. But your personal life, your personal feelings, your heart, your success, your pain, your everything, is the same as anybody else's."
Angelina Jolie gives a revealing interview
Giving a rare glimpse of how their romance began, Jolie spoke with Vogue shortly after Pitt's split from the Friends star and described their relationship's evolution.
"Brad was a huge surprise to me," Jolie explained, according to the Independent. "I think we were both the last two people who were looking for a relationship. I certainly wasn't. … Because of the film we ended up being brought together to do all these crazy things, and I think we found this strange friendship and partnership that kind of just suddenly happened."
Jolie attributed their growing closeness to working together on the action film and creating a strong bond through their collaboration.
"I think we found this strange friendship and partnership that kind of just suddenly happened," the Maleficent actress shared. "I think a few months in I realized, God, I can't wait to get to work. … We just became kind of a pair. And it took until, really, the end of the shoot for us, I think, to realize that it might mean something more than we'd earlier allowed ourselves to believe."
Jolie filed for divorce from Pitt in 2016. They share six children together.
Brad Pitt describes his marriage to 'Friends' star
Pitt spoke to Vanity Fair in 2004 to promote his film Troy. Still married to Aniston at the time, the topic of their relationship naturally came up. The Oscar winner bristled at being considered the ideal couple.
"Neither of us wants to be the spokesman for happy marriage, for coupledom," Pitt said in the interview. "I'll tell you what I despise: this two-becomes-one thing where you lose your individuality. We don't cage each other with this pressure of happily ever after. You figure it out as you go along. We feel it out, rather than setting policies and rules."
In a very telling statement, Pitt shared that he and Aniston had some sort of understanding on their union while recognizing that they may not be cut out for lifelong monogamy.
"Jen and I always made a pact; that we'll see where this thing is going. I'm not sure it really is in our nature to be with someone for the rest of our lives, just because you made this pact," the Moneyball actor revealed. "You keep going as long as you keep growing. When that dies, we do. … We still have that friendship; we still have a good laugh, which can go in and out depending on the dynamics and outside influences. It's complicated, but that's what keeps it interesting."
Despite their divorce, Pitt and Aniston seem to have developed an amiable friendship over the years. While his split from Jolie dealt with legal issues including child custody, Pitt and the Tomb Raider star are reportedly are in a more amicable place.