Brad Pitt Played An Annoying Prank on George Clooney While Filming 'Ocean's Twelve' in Italy
Brad Pitt has a cruel sense of humor.
The Ocean's trilogy has always been known for its ensemble cast. Packed with A-listers including Brad Pitt, George Clooney, Julia Roberts, Matt Damon, and more, every scene features some of the top talents in Hollywood.
Having worked on three films together, several members of the film's cast built strong relationships with each other. Pitt and Clooney, in particular, developed a bond that resulted in them playing cruel pranks on each other. When production began for Ocean's Twelve, Pitt couldn't wait to play a trick on Clooney in his hometown of Lake Como.
Brad Pitt played a prank on 'Ocean's Twelve' co-star George Clooney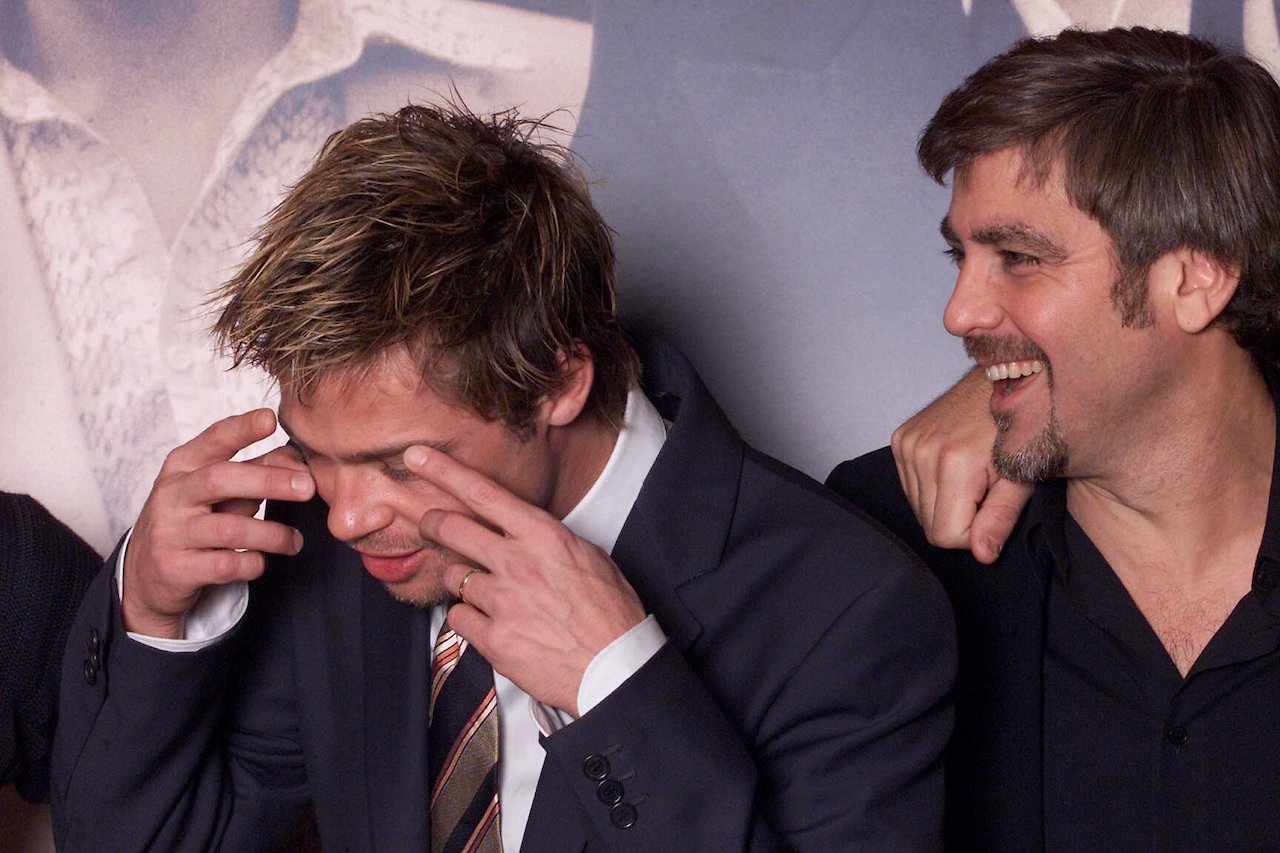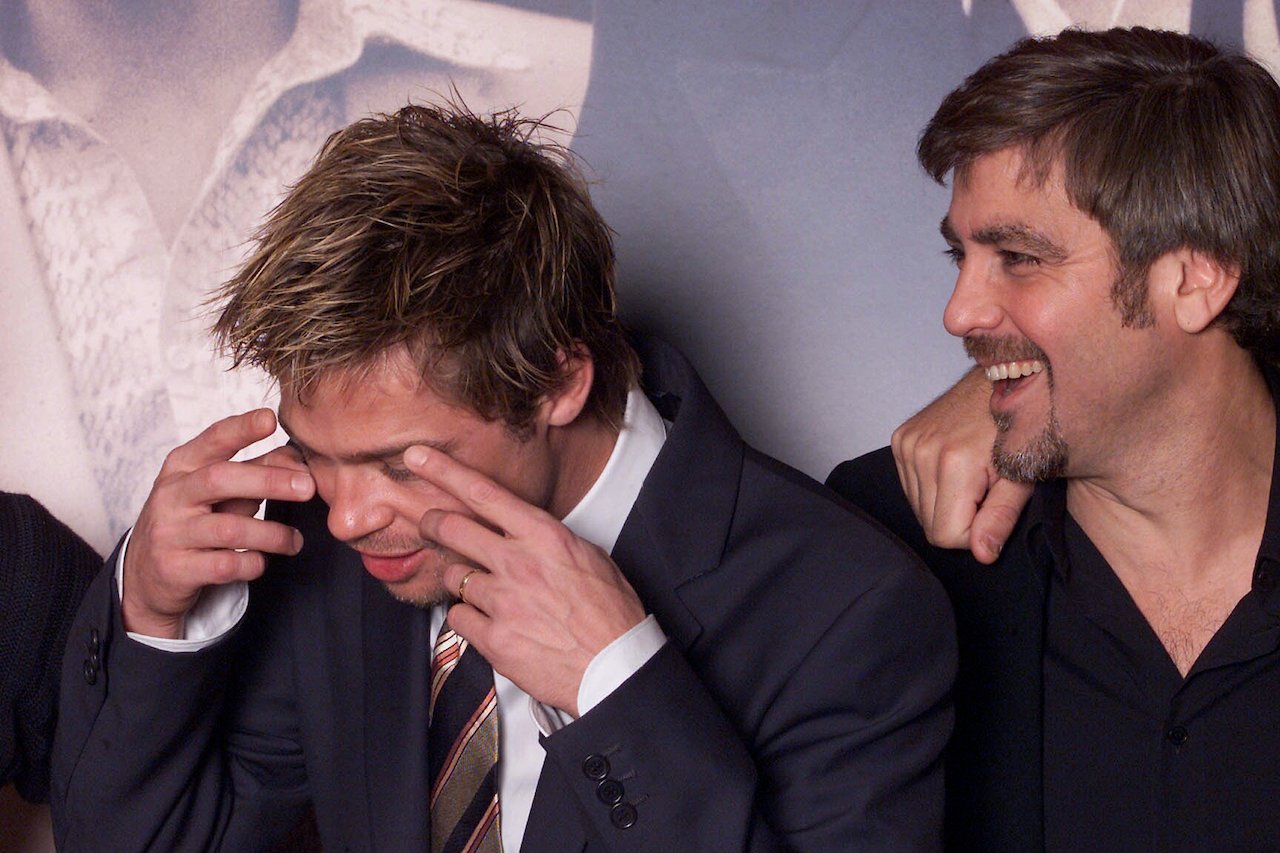 When it was time to shoot Ocean's Twelve, the crew packed up and moved on to Europe. They filmed in various locations, but one that stood out was Lake Como, the same town Clooney lived in for several years. 
Deciding he wanted to be a prankster, Pitt had memos posted all over town with a strange request. 
"We went to Europe and did the 12, and we shot some of it in Lake Como, which was my hometown," Clooney told GQ. "Brad sent out a memo to all the people in the town, my town. I'd lived there for years, but he had it posted on telephone poles, and said 'Thee movie is coming to town, please only address Mr. George Clooney in his character name of Danny Ocean, and don't look him right in the eyes."
Lake Como's residents weren't happy about Clooney's phony memo
The residents of Lake Como weren't too pleased with what they believed to be Clooney's arrogant statement. They expressed their displeasure in local newspapers, speaking of how "evil" he was for the request. 
"So the paper, it was like, 'El Devil,'" Clooney said. "'George Clooney is El Devil.' It was a horrible story, which I later got him back for."
George Clooney sent Julia Roberts $20 to get her to sign on to 'Ocean's Eleven'
But Pitt isn't the only one who has a sense of humor. When producers were developing Ocean's Eleven, there was a struggle to figure out how they'd pay all of the movie's stars. 
Clooney knew they wanted Roberts in the movie but also knew there was no way they'd be able to pay her typical $20 million salary. So he decided to break the ice by sending her $20 with the script. 
"I remember Julia, I didn't know her," Clooney said. "I'd never met her, and she was making $20 million a film. And we just talked Brad [Pitt] into doing it, and Matt into doing it, and we wanted Julia to do it. So I put a $20 bill on the script and I sent it to her, and I said, 'I hear you get 20 a picture now."
Brad Pitt, George Cloney, and Matt Damon maintained a close relationship
Clooney spent a significant amount of time with his co-stars while filming Ocean's Eleven. He naturally bonded with everyone in the cast but formed particularly close relationships with Pitt and Damon. 
"Those guys, I've done a lot of movies with Brad and Matt over the years because of that," Clooney said. "But that was my first meeting of them, and the very first day we got together, it just felt easy and fun and we were all kind of, we're living in Las Vegas …"
Good thing the prank didn't come between their great friendship.