Brad Pitt Replaced Heath Ledger in This Film After His Death
Academy Award winner Brad Pitt is known as one of today's most famous celebrities. Starring in scores of films since the 1990's, Pitt brought home his first Oscar earlier this year for his role in Once Upon A Time in Hollywood.
Playing a wide range of characters over the years, Pitt stepped in to take on a part after the sudden death of actor Heath Ledger.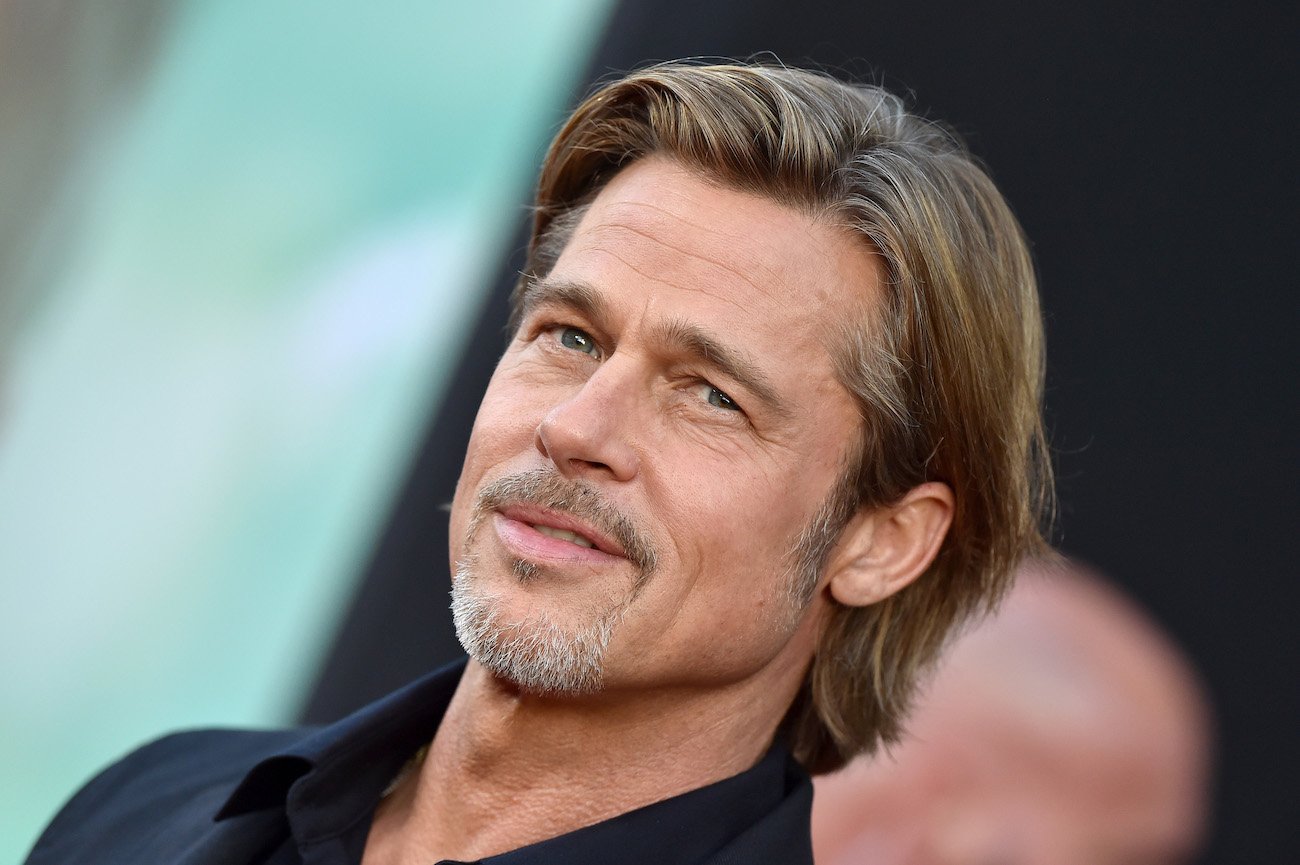 Brad Pitt turns down a starring role
In 2005, director Gus Van Zant headed the groundbreaking film Brokeback Mountain, which told the love story of rodeo cowboy Jack Twist and ranch hand Ennis Del Mar. When it came time for casting the movie, Van Zant was getting a lot of rejections from the A-listers he approached.
"Nobody wanted to do it," Van Sant admitted, as reported by IndieWire. "I was working on it, and I felt like we needed a really strong cast, like a famous cast. That wasn't working out."
Petitioning some of today's most famous actors including Pitt, the director revealed the Fight Club star was one of the celebs who turned him down.
RELATED: Brad Pitt Reveals the 'Greatest Compliment' He's Ever Gotten From A Co-Star
"I asked the usual suspects… Brad Pitt, Matt Damon," he explained. "They all said no."
The Good Will Hunting director was able to recruit Heath Ledger as Ennis and Jake Gyllenhaal as Jack, yet Van Sant left the project with Ang Lee taking over as director. Brokeback Mountain went on to earn eight Oscar nominations including Best Picture, Best Actor for Ledger, and Best Supporting Actor for Gyllenhaal. Lee won Best Director for his work on the film.
Heath Ledger's tragic death
Ledger's performance in Brokeback Mountain earned him massive critical acclaim. The actor began a romance with co-star Michelle Williams while working on the film, with the couple soon welcoming daughter Matilda in October 2005. The two split in 2007.
At the time, Ledger was immersed in his role as the Joker in the 2008 film The Dark Knight. Some speculated that portraying such a disturbed character affected the actor's mental state, but his sister Kate disagreed.
"Honestly it was the absolute opposite," Kate said, according to CinemaBlend. "He had an amazing sense of humor, and I guess only his close family and friends really knew that. But he was having fun. He wasn't depressed about the Joker."
Sadly, Ledger died of an overdose of prescriptions drugs in January 2008 when The Dark Knight was in post-production. He was 28 years old.
Plan B producer steps in for Heath Ledger
In Terence Malick's 2011 film The Tree of Life, Ledger was slated to portray a stern father set in the 1950's in the deeply introspective movie. Through his Plan B production company, Pitt was involved in the project as a producer. The Ad Astra star ended up playing the patriarchal character in Ledger's absence.
"His death was a great loss," Pitt said in praise of the Brokeback Mountain star, according to Time. "Heath was one of the younger guys who was on track, who taught me something."
Commending Ledger for his previous choices of roles, Pitt gave credit to the Oscar nominee along with another well-known actor for being selective in their careers.
RELATED: Brad Pitt Made A Director Cry When He Dropped Out of This Film
"You saw it coming in the stuff he'd done, where he'd found a line — the way [Ryan] Gosling is finding a line — against the tide, where the pressure is to do the much more disposable kind of film," Pitt said. "These guys are smart enough to know there's something better to do."
While The Tree of Life opened to mixed reviews, Pitt was happy to be a part of a project that inspired conversation. "I much prefer that some people love and others don't get it," he said. "As long as it starts a discussion."