Brad Pitt Revealed He Wasn't the 'Most Delightful Human to Be Around' During This Film
Superstar Brad Pitt admits he may not have been very pleasant while filming this blockbuster.
Oscar winner Brad Pitt is the epitome of a superstar. Known for his movie star looks and versatile acting talent, Pitt has headlined an impressive list of films over the course of his career.
Despite his amiable nature, the actor admitted to not being particularly pleasant while on the set of this blockbuster.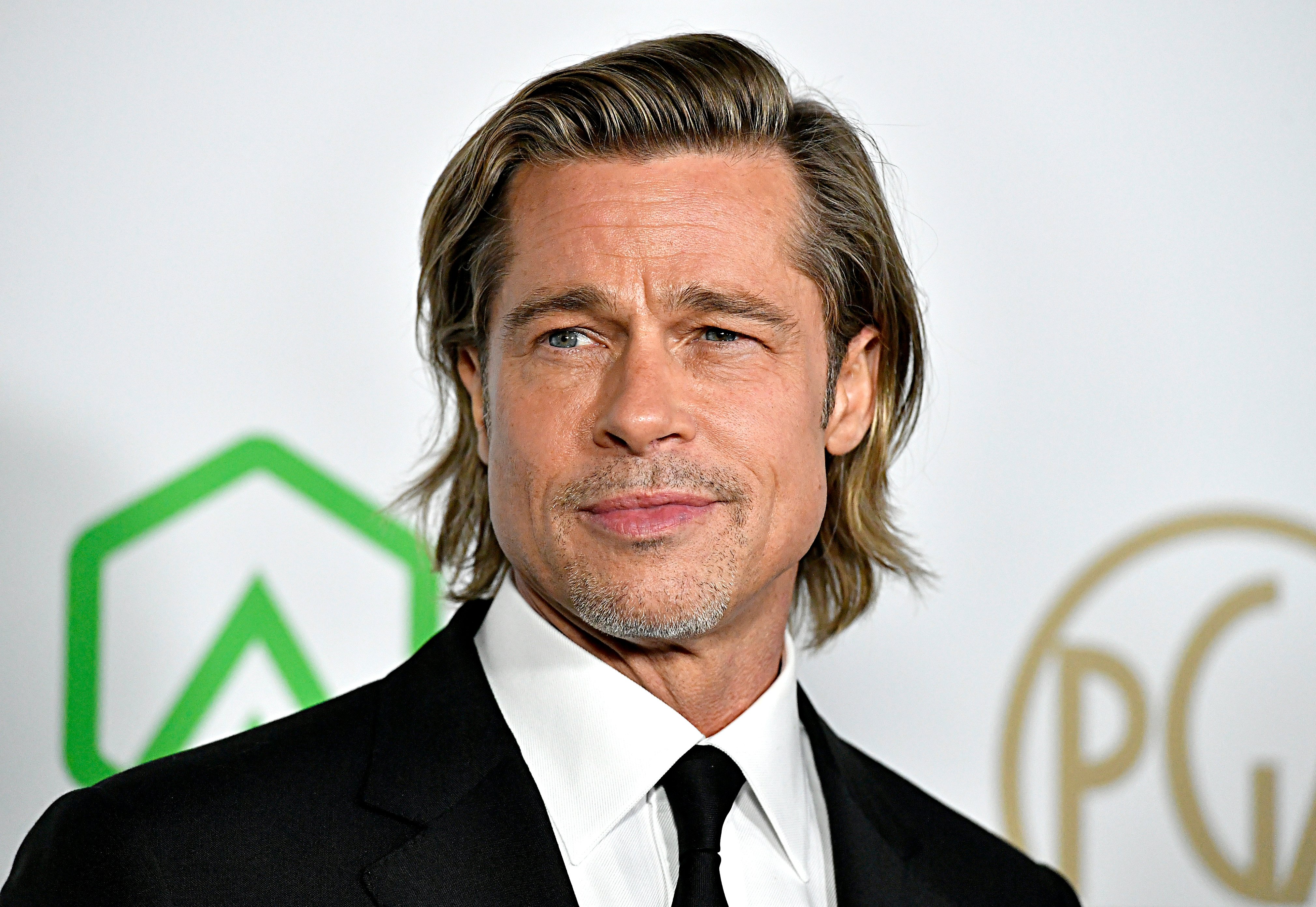 Tom Cruise and Brad Pitt co-star as vampires
In 1994, Pitt took on a bloodsucking role – literally – as the vampire Louis in Interview with the Vampire alongside Tom Cruise. While the film helped Pitt in his rise to fame, the actor wasn't crazy the bleak shooting conditions while on set in the U.K.
"London was dead of winter. We're shooting in Pinewood, which is an old institution — all the James Bond films. There's no windows in there," Pitt told Entertainment Weekly in 2011. "You leave for work in the dark — you go into this cauldron, this mausoleum — and then you come out and it's dark. I'm telling you, one day it broke me. It was like, life's too short for this quality of life."
Though the Fight Club star desperately wanted to back out of the project, he found out leaving the film would be too costly.
"I called David Geffen, who was a good friend. He was a producer, and he'd just come to visit," Pitt recalled. "I said, 'David, I can't do this anymore. I can't do it. What will it cost me to get out?' And he goes, very calmly, 'Forty million dollars.' And I go, 'Okay, thank you.' It actually took the anxiety off of me. I was like, 'I've got to man up and ride this through, and that's what I'm going to do.'"
'Ad Astra' star fights to keep a scene
Over the years, Pitt has chosen roles of substance over popularity. After Interview with the Vampire, he starred in Legends of the Fall with Academy Award winner Anthony Hopkins. While the movie was somewhat commercialized, Pitt lobbied to save a scene that didn't resonate with audiences.
"Legends was the first time I ever saw a marketing report after a film had been tested, and they said we had to take out my favorite scene in the film," Pitt recalled. "I said, 'Why?' They said it was the most hated scene."
While the scene garnered poor results, Pitt went against the grain and fought to keep the material in the film.
"I said, 'That can't be. I understand that it's uncomfortable, but it's a monumental scene. Can I see these reports?'" Pitt explained. "And they showed them to me. It was also the second-most-liked scene. I go, 'Guys, this is exactly why we're here. We want to evoke emotion — not favorable opinion, not agreement.'"
Ultimately Pitt lost the battle and the scene was cut.
Brad Pitt admits to internal struggle during filming
Set in early 20th-century Montana, Legends of the Fall resonated with Pitt's Missouri upbringing. Though he felt at home in his surroundings, the Oscar winner admitted to dealing with some personal issues while on set.
"I really liked the story, and it speaks to my roots. But I was battling a lot of my own stuff on this one, and I took it out on [director Edward Zwick] sometimes," Pitt revealed. "I don't think I was the most delightful human being to be around. … Having come from that area, what I was trying to impart on the piece was that these guys don't show their feelings."
Pitt alluded to the somber tone of his character being unappealing for audiences, much like his role in Interview with the Vampire.
"Depression is not interesting to watch. It's also the failure of my Vampire character," Pitt reflected. "Let me just say for the record, though: Ed's a friend of mine. We've had these conversations, and debated it. I learned something very valuable from that experience, and he will tell you he learned something too."
Though he may not list his on- and off-camera performance during that time as his favorite, Pitt sees purpose in the experience. "I don't lament the failures," the Moneyball star shared. "The failures prepare you for the next one. It's a step you needed to take, and I'm all for it."