Brad Pitt Says Meeting This Person 'Changed Everything for Me'
Brad Pitt won his first Oscar earlier this year for his portrayal of Cliff Booth in Once Upon A Time In Hollywood. Getting more selective with roles since he made his breakthrough on the big screen in the 1990s, the actor continues to prove himself as a major talent.
With his personal life often in the tabloids due to two high-profile divorces, Pitt is very careful on letting people into his inner circle. The Academy Award winner has often credited one person in particular for having a major impact on his life.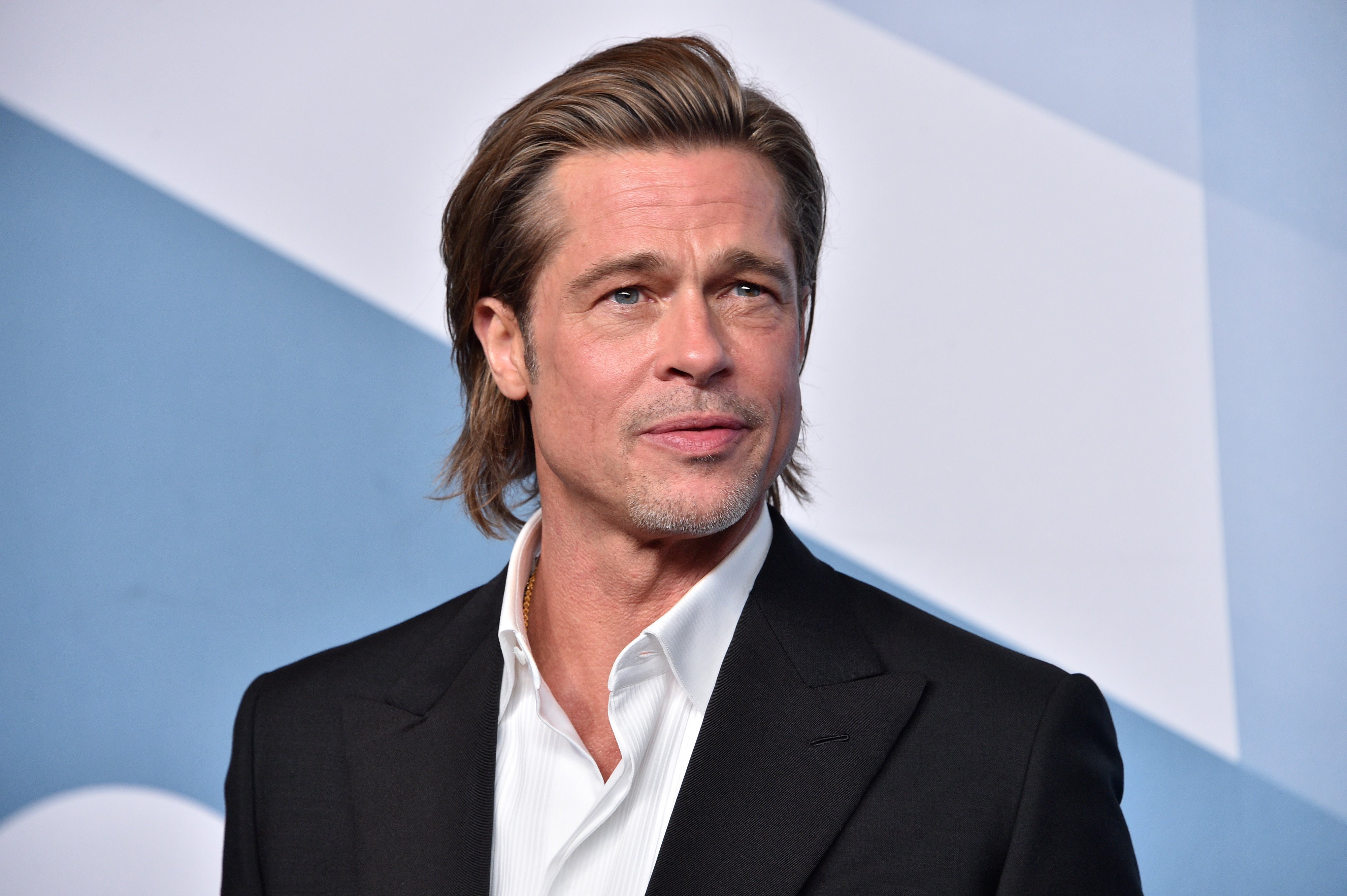 'Thelma & Louise' role launches Brad Pitt's career
After his role as the handsome hitchhiker in 1991's Thelma & Louise, Pitt soon became the one to watch. Taking on major roles in films including Kalifornia and Legends of the Fall, the actor was well on his way to stardom. A fan of classic suspense movies, Pitt was drawn to the character of a rookie cop in pursuit of a serial killer in the gritty thriller Se7en.
"I love movies from the '70s like The French Connection and that's what David Fincher and I talked about during our first meeting," Pitt told The Morning Call in 1995 of Se7en's director. "I was looking for something with a documentary feel. I wanted to play a character who has flaws, who has good intentions but makes mistakes. I also wanted to kill the mythic thing – this, like, larger-than-life thing about me."
Pitt had just finished filming Interview with the Vampire and was more than ready to leave the long shoot in London. Though Se7en contained a disturbing storyline, he enjoyed working with co-star Morgan Freeman and then-girlfriend Gwyneth Paltrow.
"Se7en is dark too, but I had more fun making it," Pitt said in comparison with Interview with the Vampire. "It's a dark subject matter, but for me personally, it wasn't depressing."
Brad Pitt says 'Fight Club' was 'fun'
In Fight Club, Pitt collaborated again with Fincher and co-starred with Edward Norton in the 1999 film. Despite the dark plot of two discontented men forming an underground club, the Ad Astra star apparently had a blast on set.
"We were having so much g*ddamn fun on that movie," he told Leonard Maltin of Fight Club at the 35th Santa Barbara International Film Festival in January, according to Collider. "I don't remember research being important. It was just pretty good fun."
In 2008, Pitt reunited with Babel co-star Cate Blanchett for Fincher's The Curious Case of Benjamin Button. In his leading role, Pitt had to go through an aging process and ended up being nominated for an Academy Award.
"Cate Blanchett came in, and we had a really lovely time, fine-tuning it," the Oscar winner shared, going on to praise his director. "When you're on a Fincher film, you know that you're in good hands. It's well-oiled and he has a vision. … That film was pushing technology and pushing boundaries."
'Ad Astra' star praises his favorite director and friend
Last September, Pitt spoke on Fox 5 DC while promoting Ad Astra and discussed how pivotal Fincher has been in his life since their first film together.
"Fincher's one of my closest friends. … I mean, meeting Fincher changed everything for me," Pitt revealed. "It was the first time I heard someone talk about film where, I believed in film, but he could articulate it so much better. … He's talking complexities, he's talking the gray areas, he's talking how to achieve it with the camera… it just changed everything."
Pitt often sings Fincher's praises and his gratitude for the director's influence on his life and career.
"One of the big pinnacles for me, one of the big moments, was meeting David Fincher," he told Maltin in January. "I've had a couple of experiences on films, where it wasn't what I expected. And then, I met my dear friend David Fincher… He understood so much more than I did, and I found direction, that way. That was a big moment."