Brad Pitt Says People 'Still Come Up to Me and Yell' This Line From an Earlier Film
Brad Pitt has starred in countless films since the 1990s. Winning his first Oscar for his role in Once Upon a Time in Hollywood, Pitt continues to be a top box office draw.
While the actor has a long list of credits to his name, the Academy Award winner revealed one line from this thriller that people still repeat to him to this day.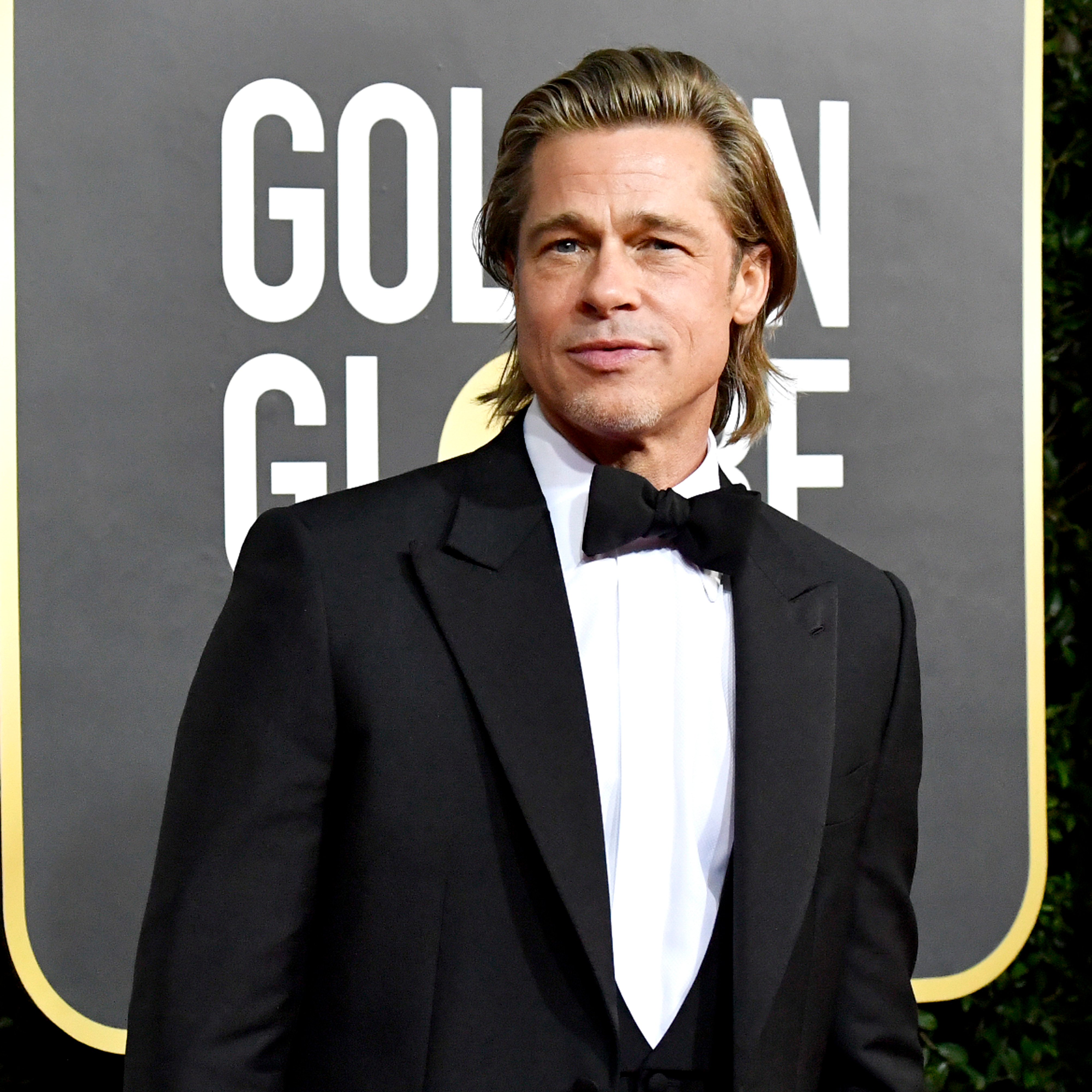 Brad Pitt wins his first Oscar
After hitting Hollywood in the early '90s, Pitt soon became a rising star thanks to his memorable turn as a handsome hitchhiker in Thelma & Louise. Going on to lead roles, Pitt earned his first Oscar nomination for his portrayal of psych ward patient Jeffrey Goines in 1995's 12 Monkeys. Despite the recognition, Pitt wasn't thrilled with his performance.
"I nailed the first half of 12 Monkeys. I got the second half all wrong," Pitt told The New York Times in December 2019. "That performance bothered me because there was a trap in the writing. It's not the writing's fault, but it was something that I couldn't figure out."
Pitt received Academy Award nominations later for 2008's The Curious Case of Benjamin Button and the 2012 film Moneyball. Yet it wasn't until Quentin Tarantino's 2019 movie, Once Upon a Time In Hollywood, that the actor brought home the gold. Pitt admitted to recruiting some help to craft his acceptance speech, including from his good pal David Fincher.
RELATED: Brad Pitt Showed Off His Vocal Talent in These 3 Animated Films
"My man Fincher, we trade barbs every week," Pitt said, according to Variety. "I know that sounds antithetical, given the profession I've chosen, but that's not necessarily my thing. … I figured if we were going to do this, I'd put some real work into it and try to get comfortable, and this is a result of that."
The Brad Pitt/David Fincher partnership begins
In 1995, Pitt was cast in Fincher's gritty thriller Se7en. Working on several films together since then, the Babel star credited the director for positively impacting his life.
"One of the big pinnacles for me, one of the big moments, was meeting David Fincher," Pitt told Leonard Maltin at the 35th Santa Barbara International Film Festival in January 2020, according to Collider. "I've had a couple of experiences on films, where it wasn't what I expected. And then, I met my dear friend David Fincher, who was talking films, in a way that was much more articulate than I was … I found direction, that way. That was a big moment."
Starring as rookie detective David Mills alongside Morgan Freeman who played his detective partner William Somerset, Pitt took on the grim crime drama in the hopes of shedding his leading man image. The two characters pursue a serial killer who based his murders on the seven deadly sins. Gwyneth Paltrow, Pitt's then-girlfriend, played David's pregnant wife, Tracy.
RELATED: Brad Pitt Beat Out George Clooney for a Career-Making Role
"I was looking for something with a documentary feel. I wanted to play a character who has flaws, who has good intentions but makes mistakes," he told The Morning Call in 1995. He "also wanted to kill the mythic thing – this, like, larger-than-life thing about me."
'Se7en's' infamous conclusion
The ending of the film is particularly chilling. In a showdown with John Doe, the heartless murderer portrayed by Kevin Spacey, they discover that the psychopath killed Tracy, where Doe proves it by having her head delivered in a cardboard box.
After Somerset sees the box's contents and is visibly distraught, Mills keeps asking what's inside though the audience never sees. Doe reveals that his sin is envy, knowing that Mills will kill him after the gruesome discovery. The killer gets his wish, as Mills shoots him.
While Pitt and Fincher were confident that the film's horrific conclusion would wow audiences, they were a bit put off after an early screening.
RELATED: Brad Pitt Says His Favorite Movie is the 'Worst-Performing Film of Anything I've Done'
"The movie ends, they flick on the lights and I look at people," Pitt told Marc Maron on his WTF Podcast, according to CinemaBlend. "And they just kind of slowly get up from their seats and no one's talking. Then, they just kind of disappear from the screening. I remember just looking at Fincher and going … 'What the f*ck did we do? What happened.'" 
Despite early reactions, Se7en turned out to be a box office hit. As for what's most memorable about the film, Pitt revealed that even over two decades later he still gets approached with his infamous line at the movie's ending scene: "People still come up to me and yell, 'What's in the box?'"