Brad Pitt Says This 'Dear Friend' Helped Him Write His Award Speeches
Earlier this year, Brad Pitt picked up several awards including an Oscar for his performance as Cliff Booth in Once Upon A Time In Hollywood. Co-starring with Leonardo DiCaprio, the superstar had to make the rounds and say a few words when receiving each honor.
Admitting he's not as skilled in public speaking as he is in acting, Pitt revealed he had some help in prepping his acceptance remarks.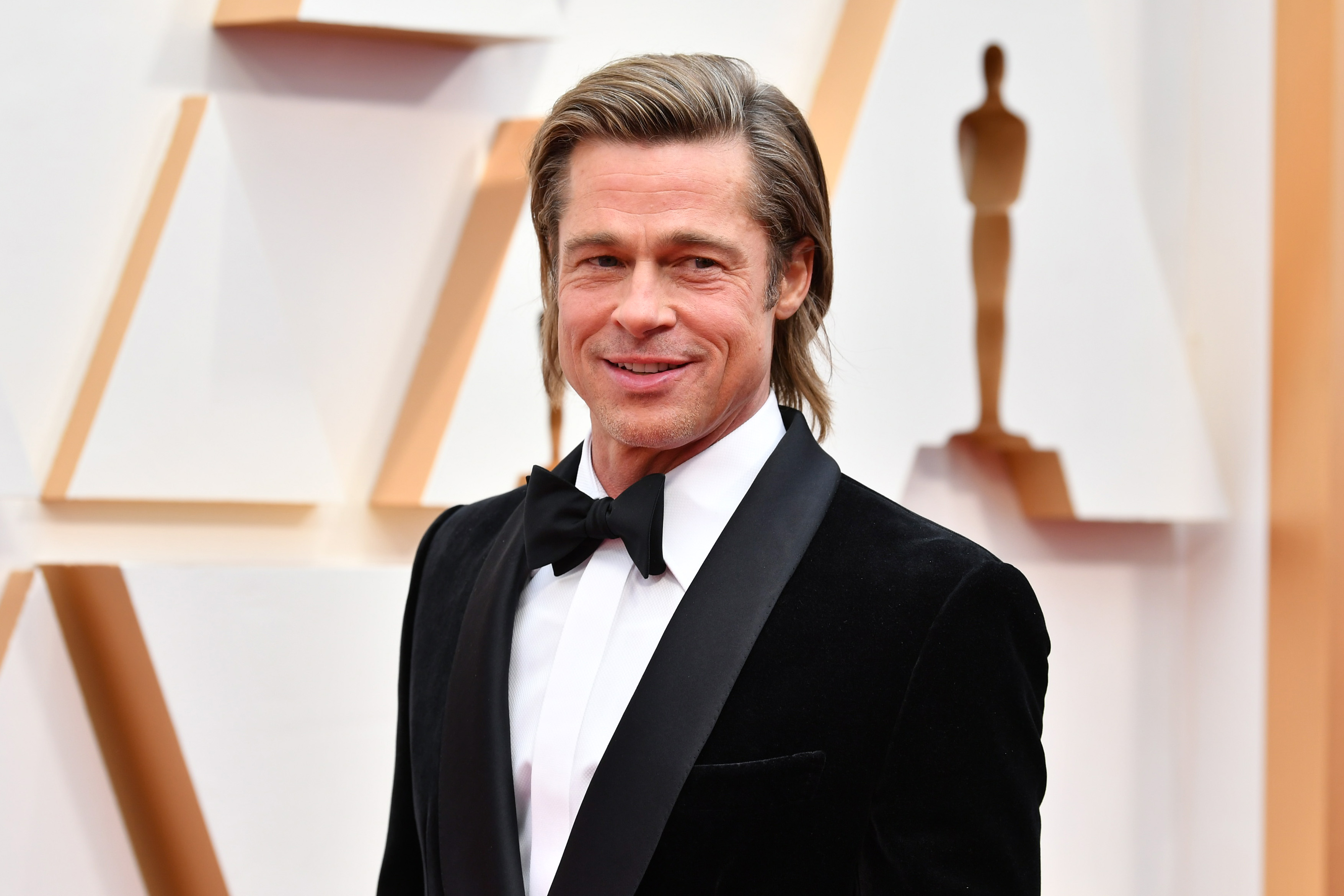 Brad Pitt's path changes after 'Troy'
After his breakthrough role in the 1991 hit Thelma & Louise, Pitt found he was getting stereotyped into cookie-cutter roles.
"In the '90s I did become aware that there was this kind of leading-man role that you could plug any of us into and it didn't even matter," he told The New York Times in December. "We would all have the same result."
After starring in the 2004 epic film Troy, Pitt decided to veer away from certain projects and take on roles of more substance.
"As I've gotten older, I've become more conscious of thinking, If I am the one to play something, what can I bring that's unique?" the Oscar winner explained, noting his modified path after Troy. "I made a decision that I was only going to invest in quality stories, for lack of a better term. It was a distinct shift that led to the next decade of films."
'Ad Astra' star focuses on being real
One of his most recent roles portraying astronaut Roy McBride in the 2019 film Ad Astra reflects his consistency in choosing more complex characters.
"The ultimate place for my style of acting, as I understand it, is to get to a place of just absolute truth," Pitt told NYT in September 2019. "I've got to be experiencing something that's real to me for it to read real to you."
For his performance in Once Upon A Time In Hollywood, Pitt found several personal links to his own life within the character which brought authenticity to the role.
"With Cliff it's connected to my dad, the way he carries himself. It's also the iconic figures like Butch and Sundance and in Clint Eastwood movies," the Babel star revealed. "Then it's where I am in my life. I don't care who you are, life is struggle. It's how you perceive those struggles."
Busy awards season for Brad Pitt
Through Pitt's many films, he's become particularly close with one director. Collaborating on Se7en, Fight Club, and The Curious Case of Benjamin Button, Pitt's work with director David Fincher proved to be a turning point in his career.
Referring to Fincher as a "dear friend," Pitt shared that the director helped him hone his craft. "He understood so much more than I did, and I found direction, that way," Pitt shared, according to Collider. 
Pitt received massive critical acclaim for his portrayal of Cliff Booth, winning a slew of awards including a Golden Globe, Critics' Choice, and the coveted Oscar. This required the actor to come prepared with several scripts for acceptance, so he turned to pal Fincher for help.
Injecting humor in his speeches, Pitt delivered some good one-liners such as telling co-star DiCaprio in his Golden Globes acceptance, "I would've shared the raft," obviously referring to Titanic. The Moneyball star revealed that some "very, very funny friends" were instrumental in bringing "some laughs" to his acceptances, including comedians Jim Jefferies and Bob Oschack, as well as his pal Fincher.
"My man Fincher, we trade barbs every week," Pitt said, noting the extra effort he was putting in to his delivery, according to Variety. "I know that sounds antithetical, given the profession I've chosen, but that's not necessarily my thing… I figured if we were going to do this, I'd put some real work into it and try to get comfortable, and this is a result of that."
Pitt's plan worked, where he received laughs for every punchline.