Brad Pitt Says This Film Was 'the Pinnacle of My Loss of Direction'
Mega celeb Brad Pitt took on a role earlier in his career that he now thinks he should've rejected.
Superstar Brad Pitt has appeared in dozens of films. Winning an Academy Award for his role in Once Upon a Time in Hollywood, the actor can now add Oscar winner to his impressive list of credits.
Pitt previously revealed that earlier in his career, he received some ill-given advice on projects to take. One film in particular stands out in his mind as something he should've rejected.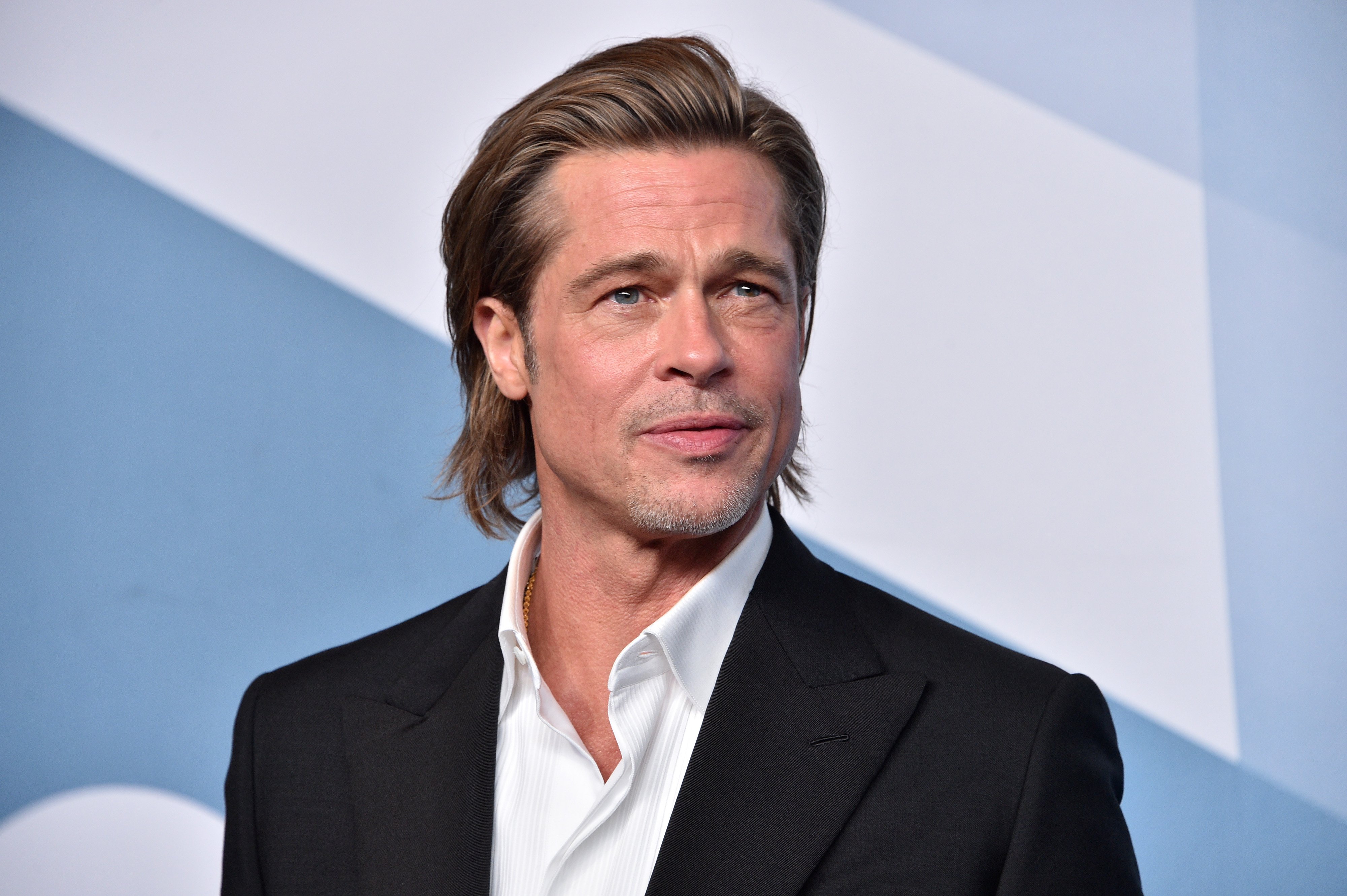 Brad Pitt co-starred in film with Harrison Ford
One of Pitt's films in the '90s cast him alongside mega celeb Harrison Ford. In The Devil's Own, Pitt portrayed Irish Republican Army member Rory Devaney who heads to the U.S. to obtain anti-aircraft missiles. Ford portrays police officer Tom O'Meara, who lets Rory stay with him and his family in New York City as a favor to a friend. Despite the intriguing plot, Pitt was less than thrilled with how production was handled.
"We had no script. Well, we had a great script but it got tossed for various reasons," he told Newsweek in February 1997. "To have to make something up as you go along … what pressure!"
Pitt had the option of bowing out. The film's producer gave him the opportunity to leave due to the script debacle, but the Se7en star chose to finish what he started.
"I think the movie could have been better. … Larry Gordon, the producer, is a good friend of mine," Pitt explained to Entertainment Weekly in 2011. "He said it to me point blank, 'I understand if you want to go away. We're throwing the script out. Make your choice, big man. You can come with us — we're going to figure it out as we go along — or you're free to walk.' And I decided to stay."
'Fight Club' star struggles with fame
Pitt hit the big time after his role as a thieving hitchhiker in the 1991 film Thelma & Louise. Soon landing starring roles, the Fight Club actor became the topic of most tabloid headlines.
"In the '90s, all that attention really threw me," Pitt told The New York Times in September 2019. "It was really uncomfortable for me, the cacophony of expectations and judgments. I really became a bit of a hermit and just bonged myself into oblivion."
In another interview with NYT, the Academy Award winner noted he received an onslaught of unsolicited guidance, sometimes to his detriment.
"When you're trying to figure things out in your career, you get a lot of advice. People are telling you that you should be doing this, and other people are saying you should be doing that," he said in December 2019. "For me in the '90s, there was this strict imprint of what a leading man was. It felt limiting."
Brad Pitt portrays 'Death'
After The Devil's Own, Pitt portrayed Austrian mountaineer Heinrich Harrer in the 1997 film Seven Years in Tibet. Though the Burn After Reading star enjoyed the experience, Pitt was grappling with celebrity while shooting the movie in Argentina for six months.
"I was really a shut-in at this time. I did not know how to deal with [the fame]," Pitt shared. "Argentina was a great experience, but I was lost. Really lost."
When Pitt returned to L.A., he had no one he could trust to steer him toward substantial projects. He came to regret taking on his next role as the title character in 1998's Meet Joe Black, the human form of Death.
"That was the pinnacle of my…loss of direction and compass," he told Entertainment Weekly. "I dogged it. I shouldn't have been there in the first place."
Pitt came to realize he wasn't the right actor for the role. "I should have been decompressing. I just didn't crack the piece," the Ad Astra star said. "Someone could have done a better job in it."
Despite looking wistfully on some past choices, Pitt is clearly one of today's most talented actors.