Brad Pitt Says This Quality 'Has Always Gotten Me in Trouble'
Brad Pitt remains one of today's hottest celebrities. Winning his first Oscar for his portrayal of Cliff Booth in the 2019 film Once Upon A Time in Hollywood, Pitt continues to prove he can take on a wide range of roles.
The Academy Award winner previously revealed he notices a theme in the characters he plays, many possessing a quality he sees in himself.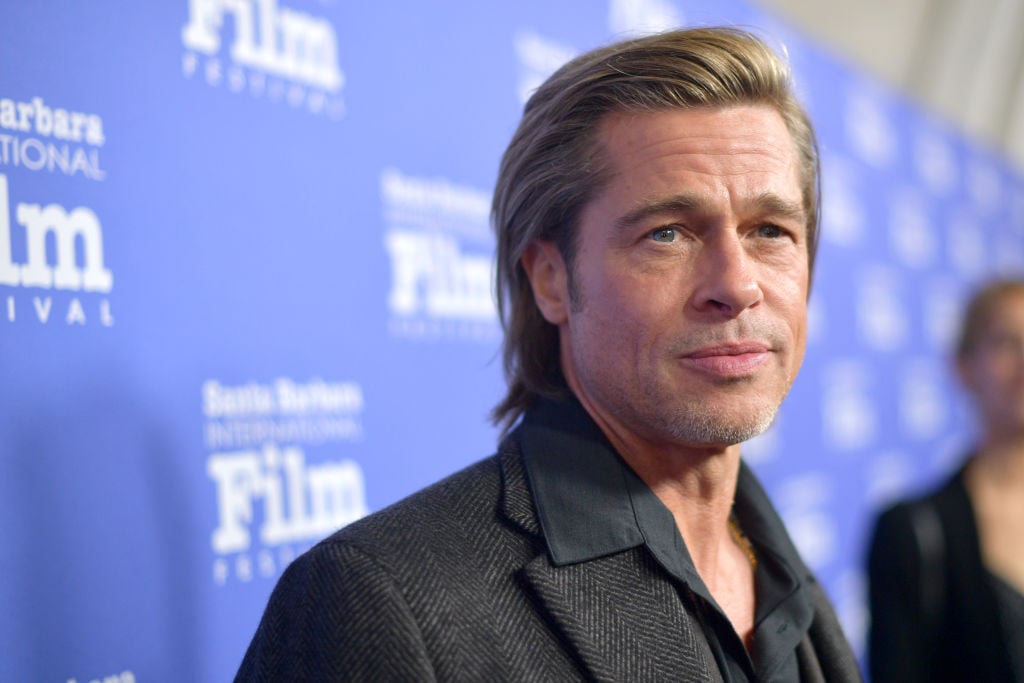 'Thelma & Louise' puts Brad Pitt on the Hollywood map
Pitt's breakout role came along in the 1991 film Thelma & Louise when he landed the role of J.D., a handsome hitchhiker with a penchant for stealing. Starting out in the industry at the time with few credits to his name, the young actor found favor with leading lady Geena Davis who went to bat for him out of several actors auditioning for the role.
"Lou [DiGiaimo] and Ridley were talking about the other guys: 'This one had a certain roughness. That one had a good look,'" Davis told  Vanity Fair in 2011. "They're not mentioning the last one! So I said, 'Can I say something?' And they're 'Of course.' I said, 'The blond one. Duh!'"
Noting his good fortune, Pitt still appreciates the vote of confidence from the film's actress and director.
"I'm really grateful to Ridley Scott and Geena Davis, who gave me that shot because that was the big league," he told Leonard Maltin at the 35th Santa Barbara International Film Festival in January, according to Collider. "I had nothing to show for myself, except for my extra work, and they took a chance on me. … I think they were desperate, to tell you the truth."
Brad Pitt gets more selective with roles
Though Pitt soon became known as a leading man, the actor revealed that he would often get stereotyped for a specific character.
"In the '90s I did become aware that there was this kind of leading-man role that you could plug any of us into and it didn't even matter," he told The New York Times in December. "We would all have the same result."
Pitt shared that after his 2004 film Troy, he purposely became more selective when choosing his roles.
"As I've gotten older, I've become more conscious of thinking, If I am the one to play something, what can I bring that's unique?" the Oscar winner explained, acknowledging his change of course after Troy. "I made a decision that I was only going to invest in quality stories, for lack of a better term. It was a distinct shift that led to the next decade of films."
'Once Upon A Time In Hollywood' star sees a common theme
When asked if there is a common thread in the roles he's played over the years, Pitt honed in on one particular quality.
"I'm noticing a theme of hubris," the Ad Astra star told Maltin. "Se7en is a character who sees the world very black and white, and doesn't see beyond his own spectrum. … I see it in Burn After Reading. There's a hubris. There's an idiocy, but I see hubris. And there was hubris in the character in Babel. It's the hubris that everything's always gonna be alright, and not valuing the ones around him. I think that's a theme."
Pitt also revealed that this quality in himself has sometimes led him down the wrong path. "Hubris has always gotten me in trouble," the Oscar winner confessed. "I think it's the thing that gets our nation in trouble. It's something I've been rather fascinated with, along the way."
Despite his admitted struggle with arrogance at times, Pitt continues to prove he's earned his place as an A-lister in Hollywood.