Brad Pitt Spent $385K On Rare a Nazi Relic
Celebrities often learn new skills while making a movie. Some fall in love with new time periods or memorabilia related to historical events. Johnny Depp is one actor known for his collections. Not every actor keeps memorabilia from their movies, but many do. Sometimes, that memorabilia even comes in the form of tattoos. Other famous items saved by actors on a film or show include Ryan Reynolds and his Deadpool suit and Rory McCann's collection of swords from Game of Thrones. Brad Pitt is another celebrity that has memorabilia from his movies, and his collection is quite impressive.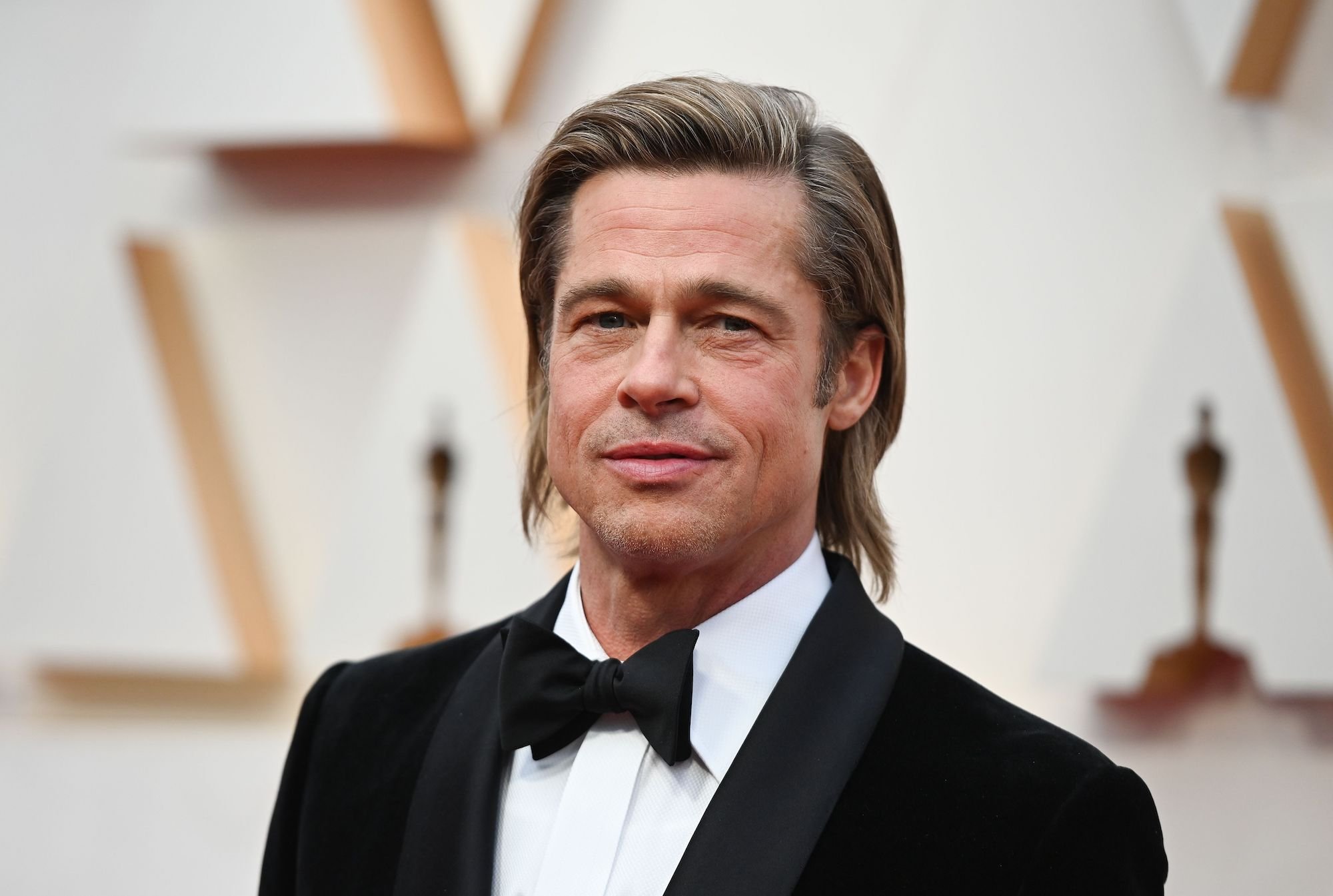 Brad Pitt can buy whatever he wants
It's not surprising that Pitt has a collection of memorabilia to show off. With an estimated net worth of $300 million, he can buy whatever his heart desires. That's one of the perks of being famous. He didn't always have money, though, and had to work his way to his fortune just like other actors. He debuted his acting skills in the 1987 movie Hunk, but he's perhaps most famous for his breakout role in 1991's Thelma & Louise. 
Now, he's making films that gross millions. His highest-grossing movie so far is Deadpool 2, amassing a staggering $324,591,735. With films like that, it's no surprise he has money to spend. Pitt doesn't just make his money from his films. He also has a production company, Plan B Entertainment, which produced the best-picture winners 12 Years a Slave and The Departed, to name a few. He's also done several brand collaborations, product endorsements, and a Super Bowl ad.
Motorcycles are among his favorite things
One of his favorite things to buy is motorcycles. Whether it's the wind-in-your-hair breezy ride or the freedom and thrill of the adventure they provide, motorcycles have been known to catch his eye. In general, Pitt has a pretty impressive collection of various high-value items, from art to movie-set memorabilia. After starring in the movie Inglourious Basterds, Pitt became interested in Nazi and WWII memorabilia. 
This led to the purchase of a rare Nazi relic — a $385,000 motorcycle. According to NY Daily News, that bike was a three-wheeled German piece that was once used for reconnaissance missions in Greece. The bike has quite the history, eventually making its way to a bike collector in Athens after Nazi soldiers fled Crete in 1945. Then, 20 years ago, it sold once more to a collector in New York. 
Yannis, the collector in question, sold it to Pitt, and shared that "It's a way for wealthy people to invest their money and also enjoy their hobby." It was definitely an investment at the price Pitt paid, but considering there are only about 500 left in the world, it's a pretty neat one. 
What Brad Pitt's fans thought about his purchase
It's not unusual for movie memorabilia to fetch a grand price. The Ferrari from Ferris Bueller's Day Off brought in a whopping $396,000. But when a celeb is the one making the purchase, it can draw attention, and not always the right kind. You can't exactly blame the actors for falling in love with old relics — movie directors are notorious for going after the real deal to make their movies shine even brighter. And while Nazi relics of any kind might rub some fans the wrong way and Pitt does risk offending some of them, there doesn't seem to be much anger surrounding his motorcycle purchase. 
Actors aren't the only people that collect memorabilia. Many movie-lovers go out of their way to get their hands on their favorite movie or show's set items to add to their collections. Of course, you have to have big bucks, like the people that bought the memorabilia shared in Business Insider. Looking to get your hands on some of your own collectibles? The advice of the Houston Press might help.