Brad Pitt Swears off Soap Due to 'Toxins'
Various celebrities have found themselves headlining the news for a rather unpleasant stance involving their hygiene. You'd think that with their A-list status, some of these celebrities would be quick to maintain high hygiene practices, but as many have revealed, they don't necessarily take bathing seriously.
Stars like Jake Gyllenhaal, Mila Kunis, and Ashton Kutcher have found themselves the butt of many jokes online due to their anti-showering stance. However, there is a special breed of celebrities who don't use deodorant or soap for one reason or the other. Actor Brad Pitt swore off soap a while back due to toxins.
The number of celebrities who don't shower is surprising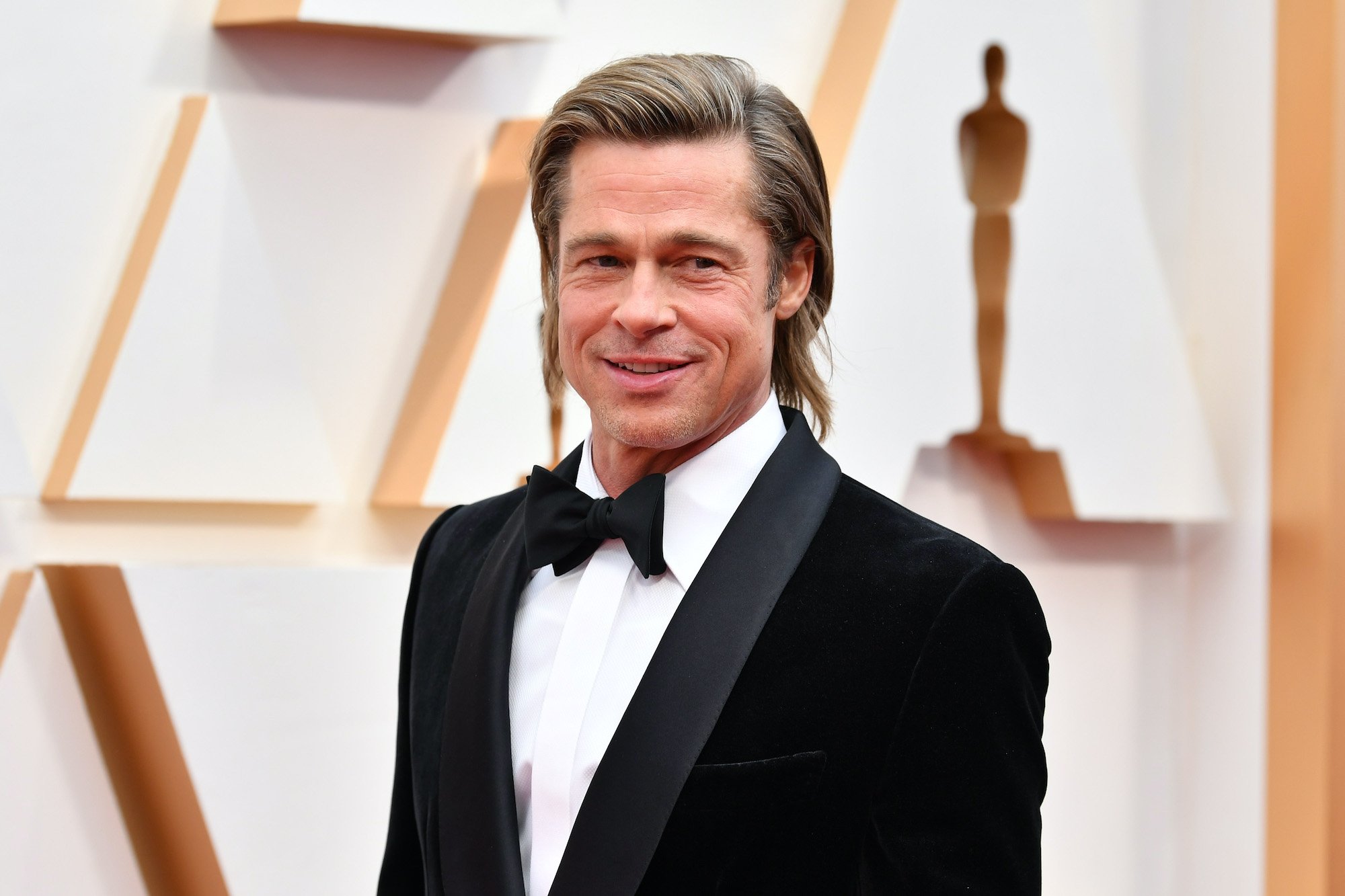 Most people prefer to start their day with a nice hot or cold shower for that refreshing feeling. For many, this is a standard routine that goes without saying. Showering not only helps you get rid of the dirt, but it also helps you get a clean slate to start or end your day and is relaxing.
However, some stars aren't optimistic about the positive effects of showering. Some celebrities have gone on record claiming they don't bathe. The revelation is understandably peculiar, but it's essential to be put in context as most of the A-listers said they don't shower regularly.
Interestingly a study by health experts from Harvard Medical School seems to back up these stars' idea of not taking a shower every day. The study doesn't consider showering daily a necessity hygiene-wise. One article even claimed that showering a lot does more harm than good and that you might be better off doing it "several times per week."
Others swear against using deodorant for reasons best known to them. Buzzfeed highlighted several celebrities who don't like using deodorant on their 'Celebrities Who Smell List.' Some of the names mentioned on the list include Divergent star Shailene Woodley who the publication claims makes it hard for designers to loan her clothes or take back the ones she wore due to her use of essential oils that linger for longer.
Titanic actor Leonardo DiCaprio was also listed as one of the celebrities who shower a couple of times of the week to protect the environment. Despite being the face of a perfume brand, Robert Pattison isn't too keen on wearing perfume much and says that people tell him he smells like crayons.
Pitt doesn't use soap
Soap is a significant aspect of getting oneself clean, but according to Pitt, it isn't the best way. If you're wondering how the actor keeps himself clean, Brad Pitt prefers to put together a traditional concoction containing lemons, apple cider vinegar, and water that he believes is better for the environment.
According to The Cut, Pitt swore off soap as he read that it contains toxins that are bad for the environment and speed up the aging process. Ironically the actor was the official face of Chanel No. 5 and even starred in a widely criticized commercial regarding the perfume which he doesn't wear.
Pitt also once reportedly advised his co-star, Eli Roth, to begin showering using baby wipes which presumably give one the fresh feeling by eliminating the need for a full bath.
Brad Pitt's kids disapprove of their father's habit
Pitt's hygiene problem earned him a nickname from his children. The Cut reports that the star's children began referring to him as 'Stink Daddy' and worked together to ensure their father knew exactly how they felt about his stench.
The publication reports that Zahara and Maddox changed Pitt's name to 'Stink Daddy' on Facebook while Shiloh and Pax sprayed him with the perfume he advertised. On the other hand, Knox and Vivienne trolled him through texts with dog and sheep emojis referring to the smell his then-partner Angelina Jolie called a "sheepdog" like smell.