Brad Pitt Tried to Convince His Parents Not to Watch 'Fight Club'
Fight Club is one of the best movies of the '90s and has served as a bible for film lovers since then. The film has an occult following and remains a classic to this day. Although it had a disappointing opening night despite starring Hollywood heavyweights, it garnered critical acclaim, with legions of people catching on several years later.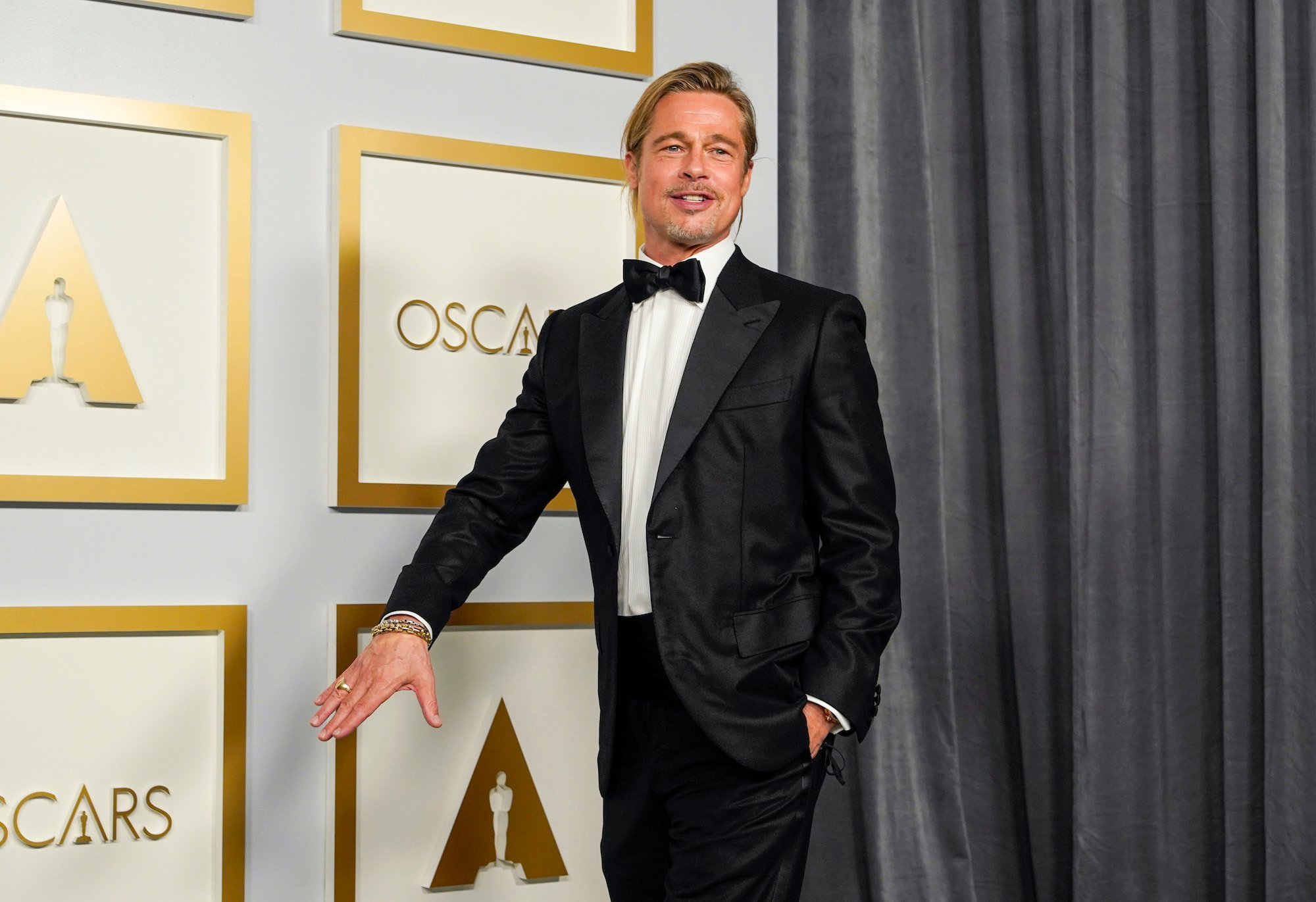 One of the film's attractions was the visible chemistry between Edward Norton and Brad Pitt that eventually developed into a real-life bromance that lives on to this day. When the movie came out, Pitt reportedly tried to convince his parents not to watch it, and he was right.
'Fight Club' is a cult classic
Fight Club revolves around a man known as the Narrator who is unfulfilled by his possessions and job. He has chronic insomnia and attends various support groups pretending to suffer from varying ailments. His bliss is short-lived when Marla Singer, another poser, begins attending the same groups as him, so the two decide to split the ones they attend.
On his way home from a business trip, the Narrator encounters a soap salesman called Tyler Durden, whom he invites for a drink after finding his home in shambles. Tyler discloses to the Narrator that he is trapped by consumerism and asks the Narrator to punch him hard, ending up in a fistfight.
The two men then move in together and have other fights, which begin attracting crowds of men. They move the fights to the bar's basement and slowly form a fight club that frequently meets. When Marla overdoses on pills, she calls the Narrator. He ignores her, but Tyler goes to her apartment, which kicks off their sexual relationship, much to the Narrator's chagrin.
Tyler begins a side project called Project Mayhem without the Narrator's knowledge. Things escalate for the worst and as the Narrator begins to discover Tyler's twisted plans. He tries to warn Marla and others to no success. The events culminate in Tyler holding the Narrator at gunpoint.
He realizes that he and Tyler are one and that he is holding the gun. The Narrator shoots himself in the cheek killing Tyler and ending his mental projection. As a kidnapped Marla is brought into the building by members of the Project, she and the Narrator watch the buildings blow up and collapse around them.
Pitt didn't want his parents to watch the movie
Pitt and Norton were fully committed to their roles on Fight Club, and it showed. For instance, the two actors studied hours of UFC programming, and took some basic lessons in taekwondo, grappling, and boxing to nail the fighting sequences in the movie. Pitt even went to the dentist to have his front tooth chipped as preparation.
The graphic imagery in the movie can be brutal to watch, especially for a parent whose child stars in such a movie. As such, Pitt tried to talk his folks out of watching the film, but they insisted on it. They, however, changed their minds after seeing the chemical burn scene.
Had they looked past the scene, they would have been met with other horrifying parts, such as the sex scenes between Helena Bonham Carter and Pitt, which they interestingly spent three days recording orgasmic sounds for. Another horrific scene was the one where Pitt got punched hard in the ear by his co-star.
How much did the stars get paid for the film?
The leading cast members of Fight Club walked away with hefty salaries, but Pitt was the biggest earner of them all. Pitt pocketed $17.5 million for his role, an amount that was seven times more than that of Norton's meager $2.5 million.
Producers had considered casting Russell Crowe to play Tyler but ultimately went with Pitt, who was a Hollywood hotshot already at the time. The film had a worldwide gross of $101.2 million against a $63 million budget.
RELATED: Brad Pitt Took a Real Hit from Edward Norton While Filming 'Fight Club'