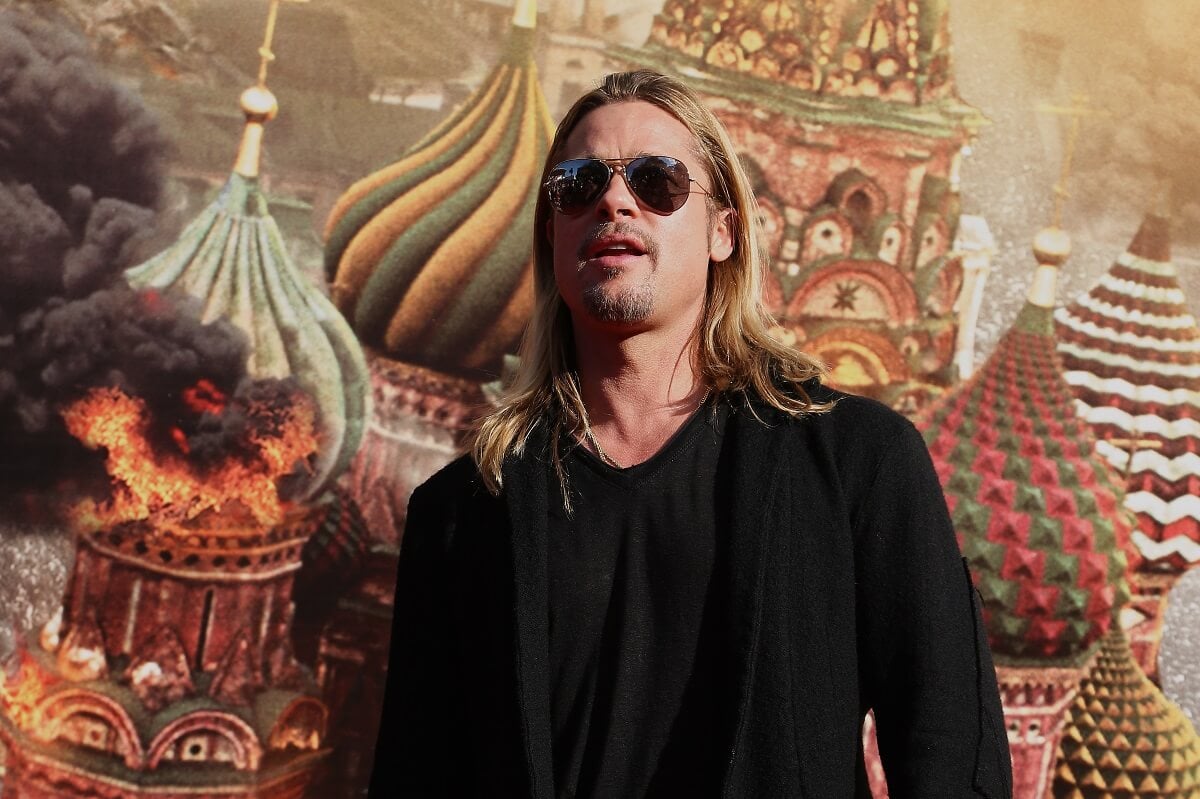 Brad Pitt Tried Fixing 'Atrocious' Original Ending to 'World War Z'
Brad Pitt was more than let down when he first saw the original cut of his 2013 hit film 'World War Z'.
Brad Pitt was disappointed that his Zombie film World War Z initially wasn't as good as he imagined it would be. But instead of letting the film be, Pitt was determined to fix the movie.
Brad Pitt knew early on there was something wrong with 'World War Z'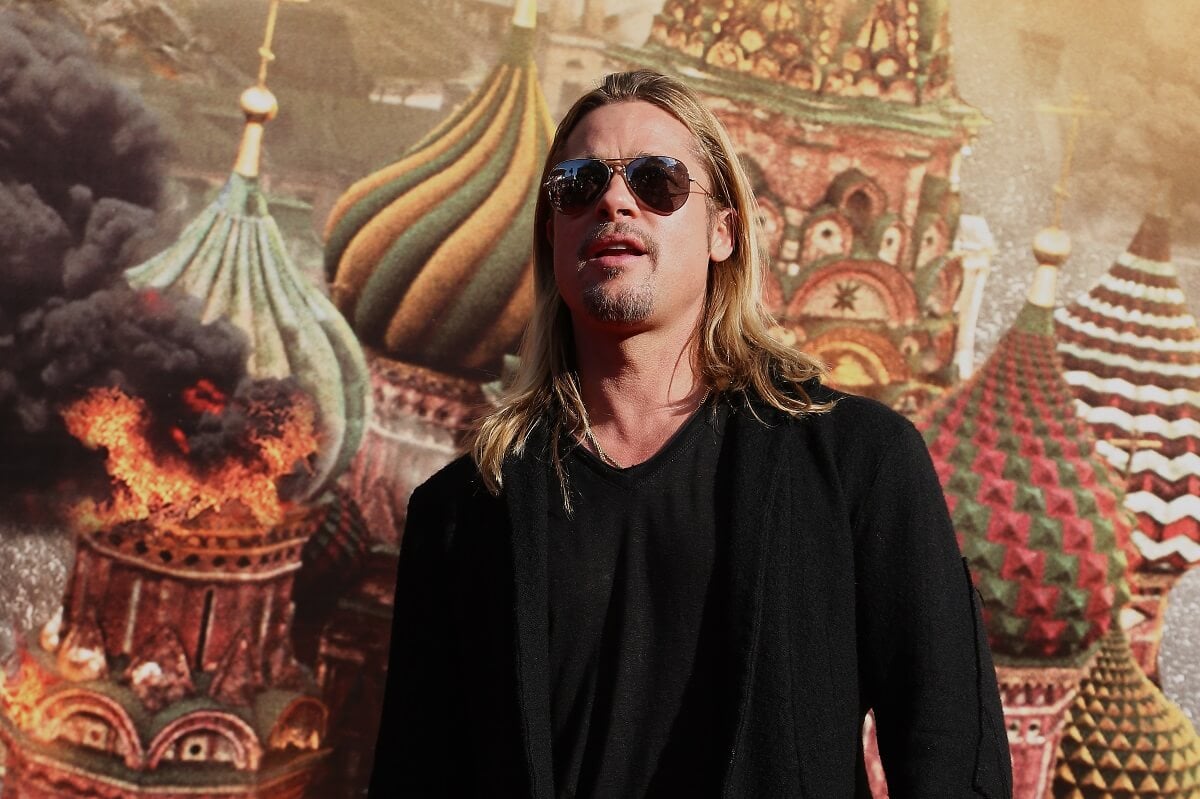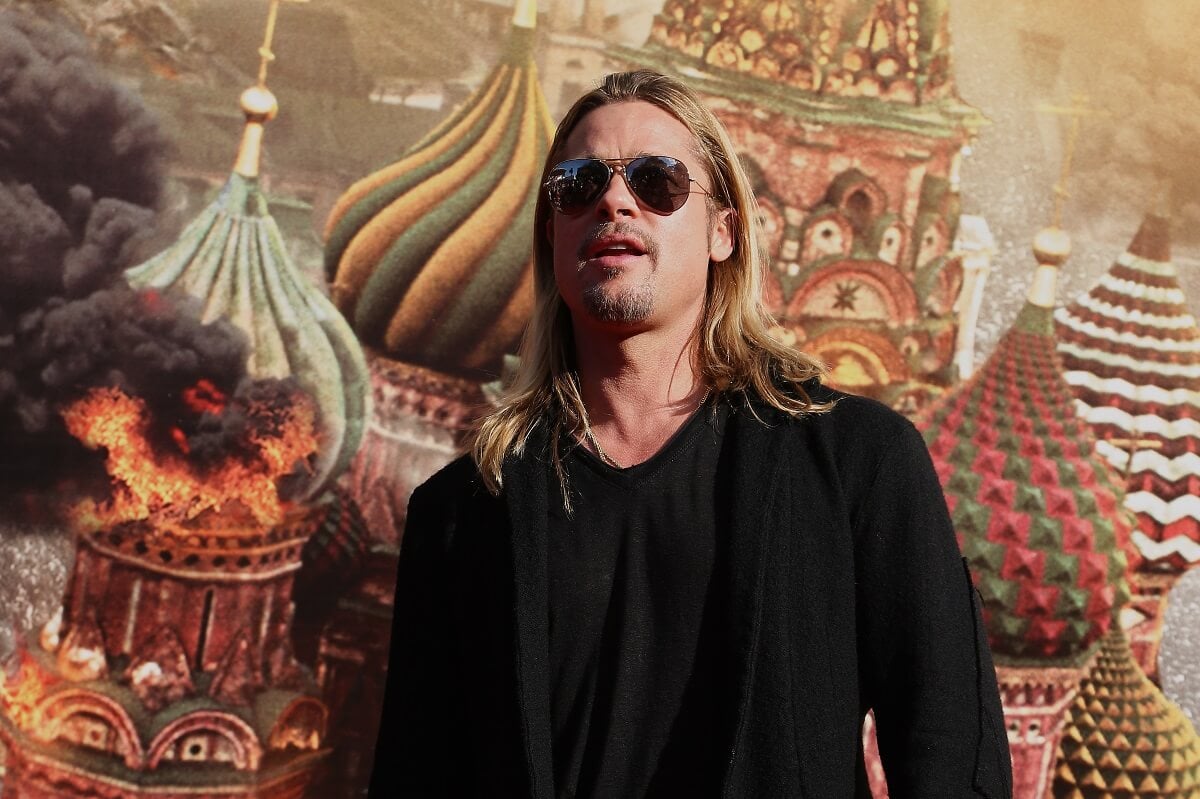 Pitt experimented with the zombie sub genre a bit in 2013 when he starred in World War Z. It was adapted from the Max Brooks book of the same name, and dealt with the world battling an unexpected Zombie attack. Pitt once remarked that the feature was the biggest movie he'd ever done. And in an interview with USA Today, he seemed very pleased with the feature. But World War Z wasn't without a few hiccups. As proud as Pitt was of the film, he was initially left unimpressed with the project's original ending.
"It was just atrocious," Pitt said about the film's original cut. "You see some first cuts and you go, 'Oh, it's everything you want it to be and more.' It's working on certain levels that you didn't even understand when you were shooting it. Like, I had this feeling seeing Moneyball. And here was the exact opposite."
The Oscar winner believed the film's climax veered too much away from the source material and the themes the movie was built on. So the actor went back to the drawing board, and searched for help from writers like Damon Lindelof to salvage his zombie feature.
"So this is what happens: you go, ugh. And you're debilitated for the rest of the day, [and] the next day. And then after that you go: 'OK, we've got to get back in there. We've got to tear this thing apart and we've got to make this thing work,'" Pitt said.
The actor succeeded, and ended up creating an ending that the majority of audiences, including himself, were satisfied with.
Brad Pitt appreciated his 'World War Z' character for not being a 'superhero'
Pitt wasn't exactly playing an action hero in the movie. His character, Gerry Lane, was written as a regular person with an impressive resume.
"He's someone who has special skills and has been in war zones, and crisis was his background. But at the same time he's this everyman," the film's director Marc Foster said.
Likewise, Pitt thought the same thing, even making fun of his character's name.
"Gerry Lane," Pitt said. "One of the worst names in film ever. It was appropriate. I don't know why it's appropriate. Gerry with a 'G'. He's the anti-action hero. It's an anti-action hero name."
But in an interview with The Scotsman, Pitt shared that was what attracted him to the character.
"Gerry can't fly, he can't beat up bad guys. He has no super powers. He's a dad, with a burning need to keep his family safe. To do that, he can only rely on his intellect, his instincts and his experience," he said.
Aside from the character, Pitt also figured World War Z would be a good movie to do for his kids.
"Some parents have not agreed with me after seeing it, because it's the most intense film that you're going to see all summer! But my kids are savvy and I figure it's called parental guidance … But yeah, they loved it," he said.
Brad Pitt felt he and David Fincher 'had a really good story' for the 'World War Z' sequel
World War Z was supposed to have a sequel filmed by David Fincher, who was a director Pitt was very familiar with. But plans for the second film never came to be, which meant that some potentially good ideas would never be seen by audiences.
"We had a really good story, which he shepherded, really strong story. The things he had planned for it just hadn't been seen yet. I'm sure he'll get it out on something else," Pitt once said according to Science Fiction.