Brad Pitt Was First Spotted Getting Cozy With Nicole Poturalski 9 Months Ago
As Brad Pitt's divorce from Angelina Jolie drags on into its fourth year, the Oscar-winner appears to have finally moved on to a new relationship. Cameras recently caught the 56-year-old actor with German model Nicole Poturalski on a romantic getaway. But, this isn't the first time Pitt and Poturalski have been spotted getting cozy together.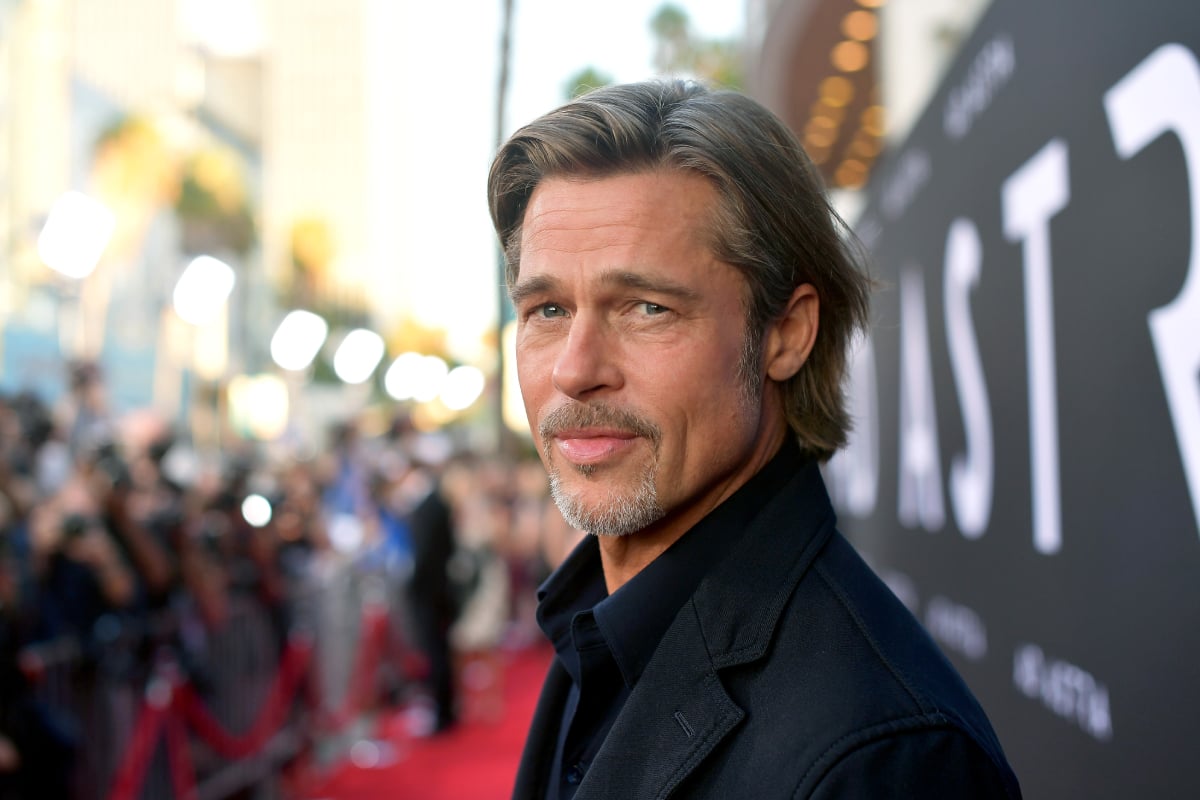 Brad Pitt and Nicole Poturalski are vacationing in the South of France
According to The Daily Mail, Pitt and Poturalski traveled together in a private jet and were spotted at France's Le Castellet Airport on August 26. It is believed that the couple is staying at Château Miraval, the estate he bought with Angelina back in 2011.
The outlet published photos that showed Pitt wearing a white face mask, his signature flap cap, and sunglasses. The Once Upon A Time…In Hollywood star looked stylish in a white t-shirt, a green button-up shirt, and gray pants.
Poturalski is an accomplished model and mom-of-one who has been on the covers of Cosmopolitan, Elle, and Marie Clare. The 27-year-old is reportedly fluent in five languages. She wore a black face mask with sunglasses and a hat. She also kept things casual with a white shirt, khakis, and a black jacket.
An insider confirmed that Pitt and Poturalski are "seeing each other, they're enjoying a vacation together."
The duo were pictured together at a Kanye West performance in November 2019
Since Pitt and Jolie's split in September 2016, various outlets have linked the Fight Club star to everyone from Arrested Development star Alia Shawkat to his ex-wife, Jennifer Aniston.
Even though Pitt is legally single, insiders insisted earlier this year that he hasn't dated anyone since his split from Jolie. However, cameras spotted him in November 2019 with Poturalski.
They were together in a VIP box at the Hollywood Bowl in Los Angeles for a Kanye West performance. Eyewitnesses claim the duo were "deep in conversation" while waiting for the concert to start, and Shawkat joined them later during the show.
Pitt later shut down rumors that he was dating Shawkat. But, Poturalski successfully flew under the radar. As fans look back at the photos now, it seems pretty clear they were enjoying each other's company.
At one point, Pitt and Poturalski appeared to get close as he sweetly touched her fingers.
Nicole Poturalski is a proud mom with a long list of accomplishments
Very little is known about Poturalski's relationship with Pitt, but Us Weekly has confirmed they are dating. The German beauty is a high-fashion model who is currently signed with Next Management in Los Angeles and A Management in Germany.
While walking the catwalk over the past ten years, the Berlin-based model learned to become multilingual. Poturalski – who goes by the first name Nico – is from Bergkamen, Germany, and she is of Polish heritage. When she was 13, her goal was to become a marine biologist. But, after a talent scout spotted her at Disneyland Paris, her modeling career was born.
While modeling for designers like Vivienne Westwood, Poturalski finished school and founded an organization dedicated to helping sharks.
Poturalski is also the proud mom of a son named Emil, who appears regularly on her Instagram page. Pitt's team would not confirm that he is dating Poturalski because they "don't comment on personal relationships."