Brad Pitt Was Initially 'A Little Upset' About How 'Dumb' His Character Was in This Film
Oscar winner Brad Pitt wasn't crazy about the portrayal of this character when he first read the script.
Superstar Brad Pitt made the rounds during awards season this year. Winning several honors including his first Oscar for his portrayal of Cliff Booth in Once Upon A Time In Hollywood, Pitt makes a priority of taking on roles with substance.
Setting his sights on working with a pair of famed Hollywood directors, the Academy Award winner confessed he was a bit thrown when he received the script for the part they had in mind for him.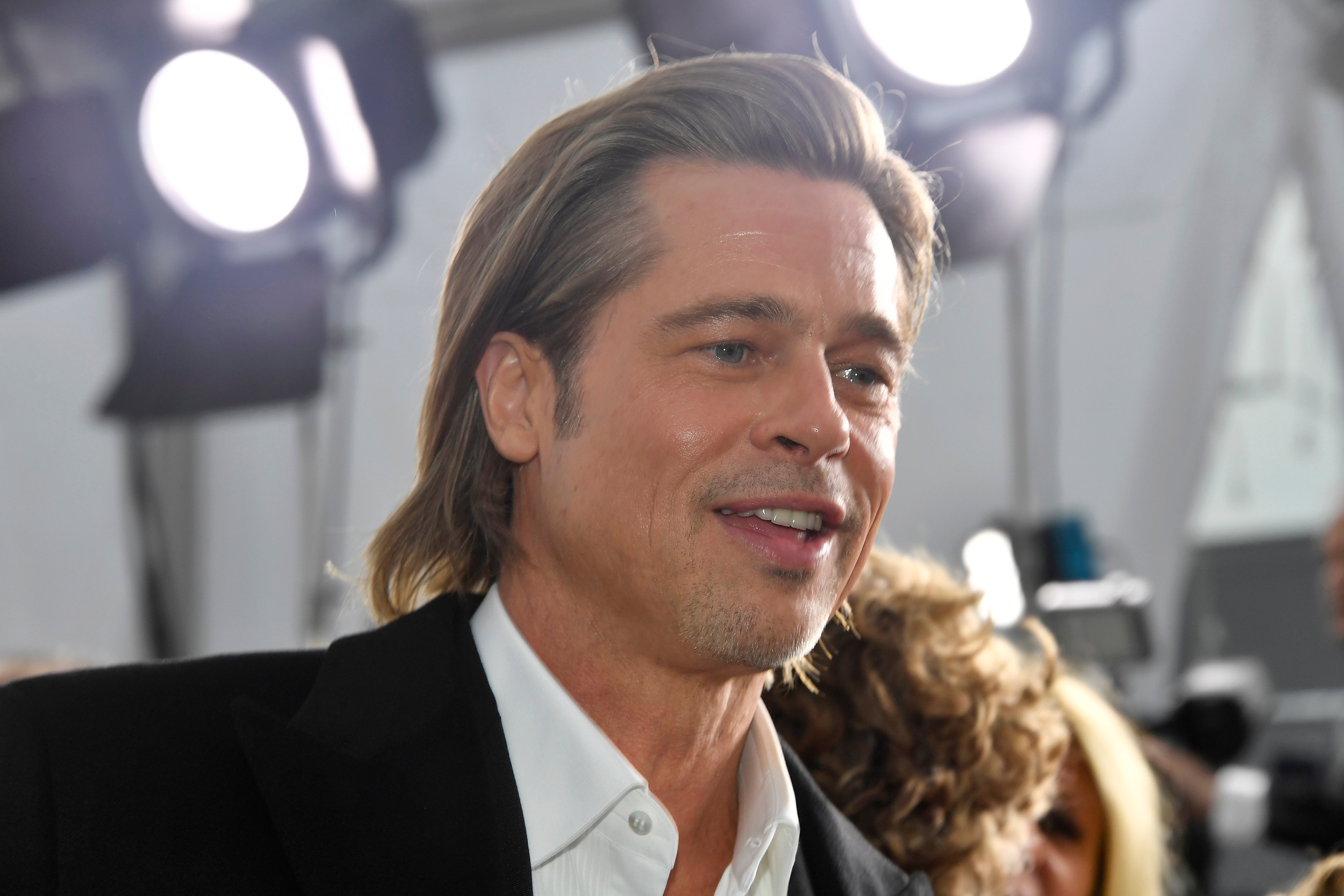 'Ad Astra' star wants to avoid being stereotyped
After Pitt made his groundbreaking debut on the big screen in the 1991 film Thelma & Louise, he soon started getting offers for roles within a certain stereotype.
"In the '90s I did become aware that there was this kind of leading-man role that you could plug any of us into and it didn't even matter. We would all have the same result," he told The New York Times in December, noting a shift in the parts he sought out. "So as I've gotten older, I've become more conscious of thinking, If I am the one to play something, what can I bring that's unique?"
The Moneyball star revealed that while trying to make his mark in the industry, he would receive copious opinions on what projects to take that sometimes weren't to his advantage.
"When you're trying to figure things out in your career, you get a lot of advice," Pitt shared. "People are telling you that you should be doing this, and other people are saying you should be doing that." 
Brad Pitt dabbles in comedy
Pitt revealed that after the 2004 epic Troy, he made a concerted effort to choose characters of substance.
"Somewhere in it, Troy became a commercial kind of thing. Every shot was like, Here's the hero! There was no mystery," the Academy Award winner recalled. "So about that time I made a decision that I was only going to invest in quality stories, for lack of a better term. It was a distinct shift that led to the next decade of films."
Pitt embarked on a string of films where he illustrated his range as an actor. Taking on dark humor in the 1993 movie Kalifornia, he saw the role as his entrance into the comedy genre.
"I was going against the things I was getting at the time. I got to do character work in it, and there's humor laid in there, too," Pitt said of Kalifornia. "I've gotten to do a few comedies. They've just been subtle. I'm better at behavioral comedy than jokes."
Working with the Coen brothers
Pitt told NYT that earlier in his career, he had the opportunity to work with renowned directors Joel and Ethan Coen but the project never got off the ground.
"There was this defining film I never got to do, a Coen brothers film called To the White Sea," he explained. "We had an opportunity to go, and then it was shut down."
The Se7en star got another chance when the directing brothers sent him the script for Burn After Reading. Pitt played hyperactive gym employee Chad Feldheimer, who tries to blackmail a CIA analyst portrayed by John Malkovich. Feldheimer teams up with his co-worker Linda (Frances McDormand), who wants the money for cosmetic surgery.
At first, Pitt was thrilled to be recruited by the acclaimed directing team – until he read the script. "I've been knocking on the Coen brothers' door for a few years, so I was really happy when they called," the Fight Club star recalled in 2008, according to Toronto Life. "Then I read the piece and was a little upset again."
Pitt was concerned that the Coen brothers equated him with the boneheaded character. "They just sent the script, and my first thought was, 'God, he's dumb!'" Pitt told Leonard Maltin at the 35th Santa Barbara International Film Festival in January, according to Collider. "You're really excited to get a script from the Coen brothers, and then you go, 'Is this what they think of me?'"
The Legends of the Fall actor was able to overcome his misgivings and fully embody the character. "It made me laugh, this guy who can only see the world from his own backyard, without an inkling of an idea that anything could turn out other than how he perceived it," Pitt remarked.
Nailing the role, Pitt received rave reviews and proved he could add comedy to his list of talents.