Brad Pitt's $300k Motorcycle Is One of the Most Powerful Bikes in the World
Brad Pitt, has been for decades one of the most successful and sought after actors in Hollywood. Not only is he rich and famous, but he's also a great actor, too. He's been able to play typical macho roles, such as in Quentin Tarantino's Once Upon a Time in Hollywood, but he's also been able to play more nuanced roles, such as when he impersonated Anthony Fauci on Saturday Night Live.
With all that fame and success, he's of course made a lot of money for himself. And, like many people, one of the few hobbies that Brad Pitt has involves cars and motorcycles.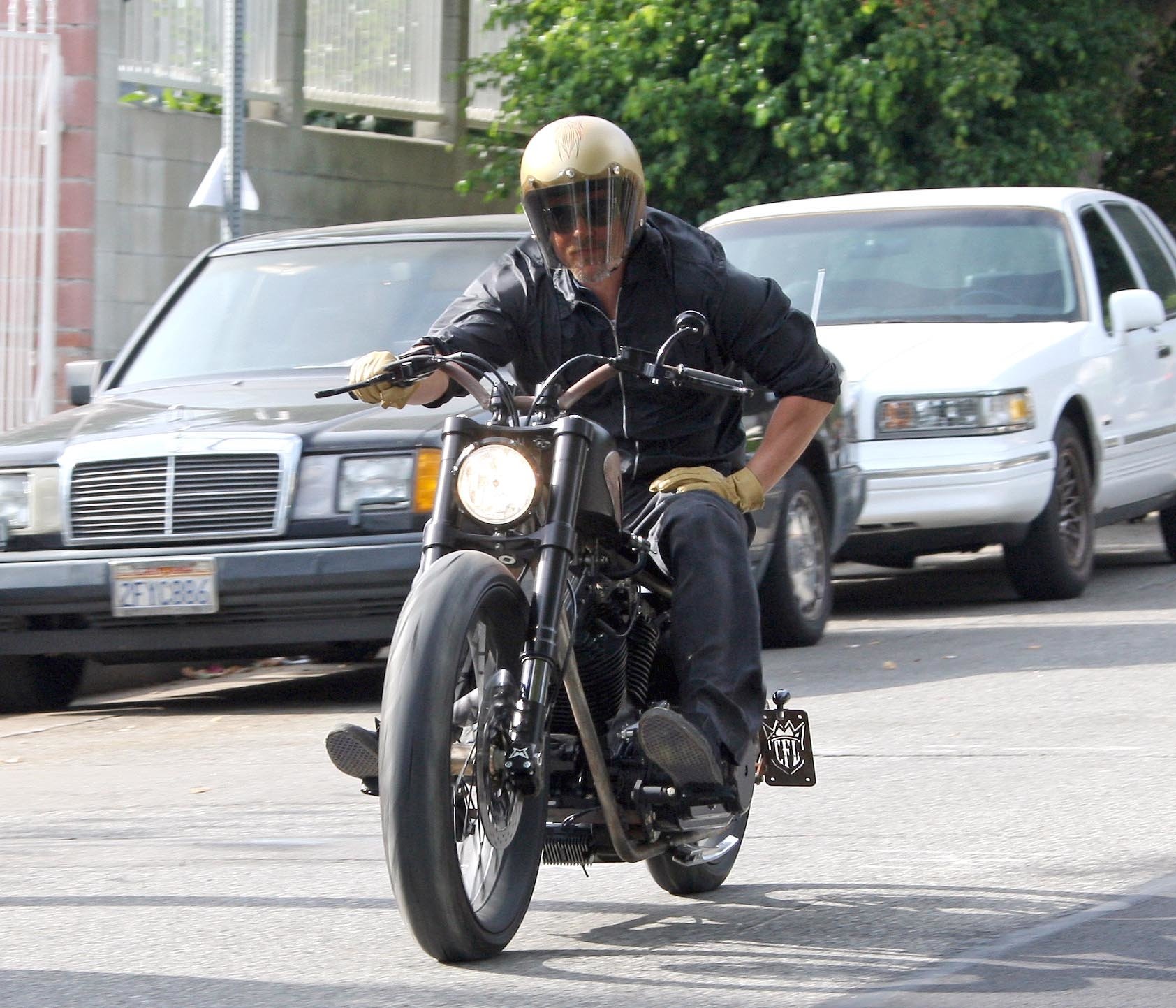 A look at Brad Pitt's career and net worth
Pitt has been acting since the late '80s, but he really broke through in the '90s and 2000s. With movies like Seven, Fight Club, and Ocean's Eleven, he quickly became one of the most popular actors in Hollywood. And of course, not long after his breakthrough, he got into a relationship with Angelina Jolie.
Brangelina, as they were called, became a Hollywood power couple, and they'd dominate Hollywood for a while. Their movies were successful, but so were pretty much everything else in their lives. As a result of this success, he's estimated to have a net worth of about $300 million.
While his marriage to Jolie would eventually end in divorce in 2019, his hobbies have remained the same.
Brad Pitt's motorcycle collection
RELATED: MCU: Was Brad Pitt Ever Close to Playing Thor?
According to Hot Cars, he's a big fan of motorcycles, and he owns a few expensive bikes, too. Hot Cars said that he has a custom bike that was designed for him by Indian Larry, who was one of the most famous bike designers in the world. It's not clear how much this bike is worth, but since Larry passed away in 2004, it definitely has some sentimental value at the very least.
Pitt also has a custom bike from Shinya Kimura, who's another famous bike designer. Pitt seems to be a big fan of Kimura's work, since he also has a Type 9 bike, which is a bike that Kimura's company, Zero Engineering, builds. These bikes aren't especially expensive, as the Type 9 starts at about $40,000, but again, that custom bike probably cost him a bit more.
However, the most expensive bike in Pitt's garage has got to be his Ecosse Titanium Series XX, which is a $300,000 bike and, according to Luxury Magazine, the most expensive bike in the world.
This bike uses a lot of titanium and it has a 250-hp engine, which is the most powerful engine on an Ecosse. Only 13 of them have been built, and one of those bikes will be preserved, so Pitt's Ecosse is 1 of 12 that are on the roads today.
The other things in Brad Pitt's garage
RELATED: Why Brad Pitt Became More Selective After Starring in This Film: 'I Was Disappointed In It'
While Pitt seems to really enjoy collecting bikes, his massive net worth has also given him the ability to collect other things. For example, Hot Cars wrote that Pitt is a pilot, and Jolie actually gave him a $1.6 million helicopter as a fun gift. On top of that, he's also bought himself a $3.3 million warplane that was designed and built during World War 2. This warplane, which is a Spitfire Supermarine, doesn't have any weapons, of course.
But, since he's the father of six children, he can't bring them everywhere on his bikes or planes. He, like most people, drive cars, and he also has a big collection of them.
Hot Cars said that he has expensive luxury cars, like the $300,000 Aston Martin Vanquish, but he also has practical cars. For example, he owns an Audi Q7, which is a $55,000 luxury SUV that's perfect for a big Hollywood family like his.