Brad Pitt's Always Eating in 'Ocean's 11' for a Simple Reason
Brad Pitt's 'Ocean's Eleven' character, Rusty Ryan, eats in many scenes throughout the movie. But why? Turns out, the actor brought the quirk to the role for a simple reason.
Brad Pitt is an Oscar-winning actor and a red-carpet regular. Pitt's estimated net worth is $300 million thanks to his many successful films. One of his most popular movies is Ocean's Eleven. The now-56-year-old actor spent a lot of scenes in the 2001 film eating. Turns out, there's a simple reason behind it. 
Brad Pitt is Rusty Ryan in 'Ocean's Eleven' 
A remake of the 1960 heist movie of the same name, Ocean's Eleven featured a star-studded ensemble cast. Some of the cast members included George Clooney, Matt Damon, Julia Roberts, Don Cheadle, Andy Garcia, Bernie Mac, and Carl Reiner.
Pitt played Rusty Ryan, a con artist with a talent for gambling. When he wasn't pulling heists, Rusty gave exclusive poker lessons to celebrities.
That is until fellow con artist Danny Ocean (Clooney) approached him about an elaborate heist to rob three Las Vegas casinos at once. They needed a team of 11 people to pull it off, hence the movie's title.
Rusty Ryan always eating in 'Ocean's 11' was Brad Pitt's idea
From the outset of the film, Rusty's love of food is clear. At one point he had a sucker in his mouth. In another scene, he munched on nachos. The character's eating habits came from Pitt, according to Rolling Stone. 
The actor reportedly felt that since they were under intense pressure to pull off a flawless heist, Rusty wouldn't have much time to eat. Therefore, he'd rely on fast-food. 
No matter what jam Ocean's 11 found themselves in, it wouldn't ruin Rusty's appetite. He ate in the hotel doing surveillance and when he picked Clooney's character up from prison.
There it is. A simple but realistic reason for Rusty's round the clock eating.
'Ocean's 11' launched a franchise
Directed by Steven Soderbergh (Erin Brockovich, Magic Mike) Ocean's 11 hit theaters on December 7, 2001. The star-studded movie raked in $450 million worldwide, according to Box Office Mojo. 
The positive reception led to a sequel, Ocean's Twelve, in 2004. The gang reunited to make the franchise a trilogy in 2007 with the release of Ocean's Thirteen.
In every installment, Rusty's snacking was on display. He mentioned a delicious tiramisu to Catherine Zeta-Jones' character, Isabel, in Ocean's Twelve and kept it going in Ocean's Thirteen. Now Pitt's known for eating in movies.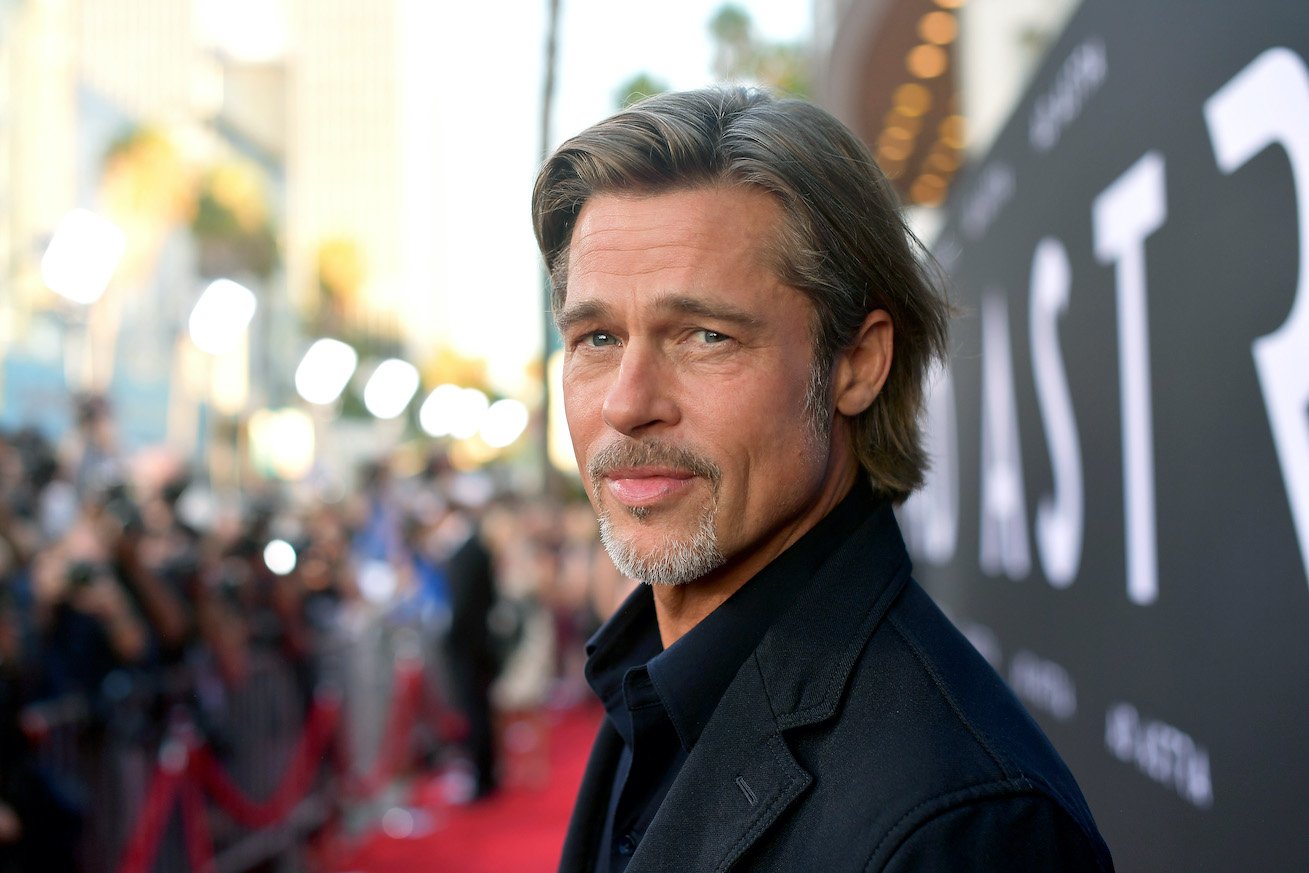 In 2018 the franchise got revamped with a new cast. Sandra Bullock, Anne Hathaway, Cate Blanchett, and Sarah Paulson are just a few of the Hollywood A-listers to star in 2018's Ocean's 8. 
'Ocean's Eleven' franchise likely won't see the return of Brad Pitt 
Don't expect Pitt to reprise his role as Rusty in another Ocean's movie. During a 2020 appearance at the National Board of Review, Pitt answered a question about his life goals saying he hopes to avoid making Ocean's 14. 
"My goals in life are pretty simple right now. Be happy, stay healthy, and not get into a financial situation where I have to do Oceans 14. We'll see," Pitt said, according to a tweet from The Associated Press' Jake Coyle. 
Pitt may not return to the Ocean's Eleven franchise, but he can continue eating on camera in other roles.