Brad Pitt's First Kiss Was So Overwhelming That He Ran Home Afterward
Brad Pitt was pretty nervous during his first kiss.
Brad Pitt is universally-regarded as one of the world's most popular sex symbols. Starring in dozens of huge movies and linked to several notable actresses, Pitt has built a reputation for himself as a very desirable man. 
Apparently, Pitt also had a major appeal to the ladies when he was a kid. When he was only nine years old, he shared his first kiss with a girl in his neighborhood, but things didn't end smoothly. As Pitt tells it, he ran home right after the incident very excited. 
Brad Pitt is an international sex symbol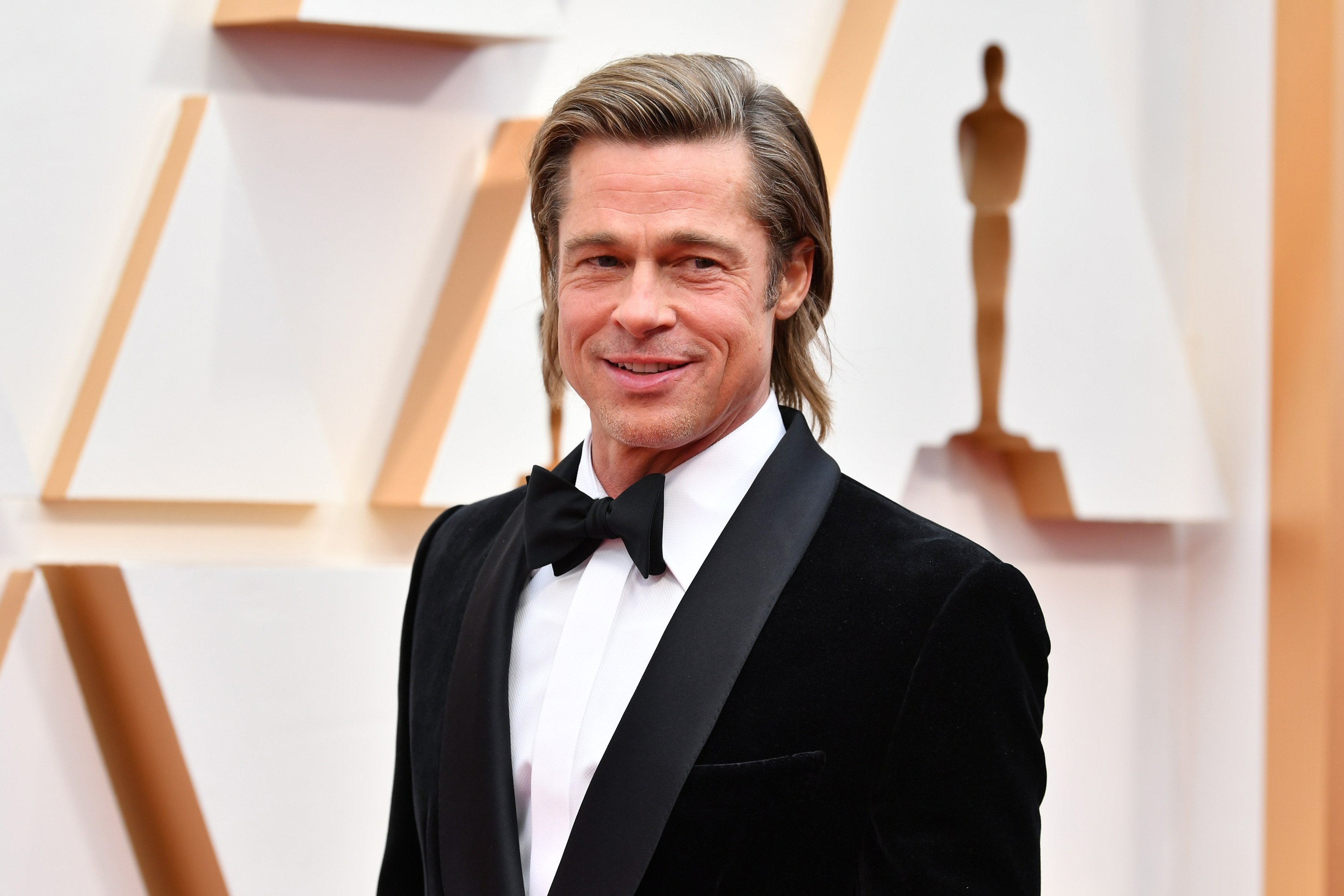 For many years, Pitt's been considered one of the world's most desirable men. After bursting onto the scene as a hot young hitchhiker in Thelma & Louise, he instantly became a favorite for roles as a "pretty boy". Although Pitt eventually began selecting more meaningful roles with depth, he remained popular among the female audience.
As Pitt's star grew around the turn of the century, his name became tabloid fodder. Frequently making headlines, his high profile relationships became a source of entertainment for many people across the globe. Pitt's status as a sex symbol was confirmed when People named him the "Sexiest Man Alive" twice, in 1995 and 2000. 
Brad Pitt's first kiss had him running home 
Although Pitt is seen as a global sex symbol today, there was a time when the star was shy around women. Pitt shared his first kiss with a girl when he was only nine years old, and the experience apparently flustered him, according to an interview with W Magazine. 
"Her name was Lisa, it was in a garage, it was 4th grade, she was one street over," Pitt said. "I ran home afterwards. Well, I was pretty excited. Titillated, as 4th graders get. 
Pitt later divulged more information about the details behind his first steamy encounter.
"It was kinda planned, it was kinda set up, 'We're gonna meet here, and we're gonna do this,'" Pitt said. "The anticipation was a bit nerve-wracking. Got there, did the deal, and somehow I just remember running home, it was just too much."
He's had some high-profile relationships since the kiss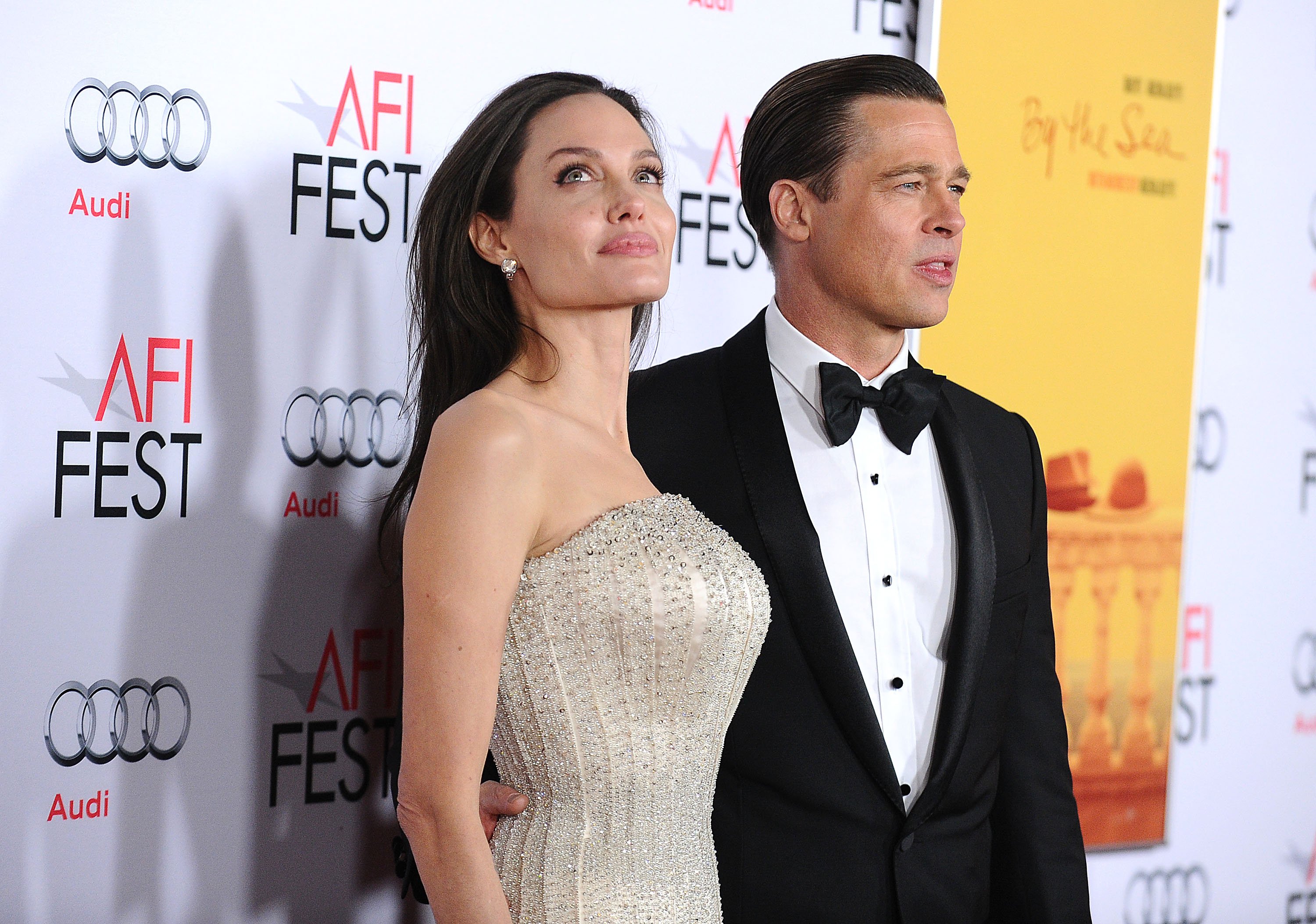 Although Pitt may have been a bit nervous when he experienced his first kiss, he's more than made up for it since. He's been in numerous high-profile relationships throughout his career, dating Robin Givens, Jill Schoelen, Juliette Lewis, and Gwyneth Paltrow, the latter whom he was engaged to. 
However, none of these relationships compared to the extreme scrutiny he received during his marriage to Jennifer Aniston. The two married in private in Malibu and became a popular subject in the media. Things seemed to be going well for the two, but they filed for divorce in 2005 citing "irreconcilable differences", according to USA Today.
Not long after splitting from Aniston, Pitt was seen in photos with Angelina Jolie. He and his Mr. and Mrs. Smith co-star had started a romance while on set, but were slow to confirm their relationship. The two remained an item for several years before getting married in 2014. After 11 years together, Jolie filed for divorce in 2016 and finalized it in 2019.