Brad Pitt's New Girlfriend Keeps Getting Compared to Angelina Jolie
Brad Pitt and Nicole Poturalski (Nico Mary) were first spotted together at a Kanye West venue in November 2019. Reportedly, the Once Upon a Time in Hollywood star and the 27-year-old have been dating for several months. The new couple recently vacationed at the $67 million Chateau Miraval estate in the South of France. Angelina Jolie …
Brad Pitt and Nicole Poturalski (Nico Mary) were first spotted together at a Kanye West venue in November 2019. Reportedly, the Once Upon a Time in Hollywood star and the 27-year-old have been dating for several months.
The new couple recently vacationed at the $67 million Chateau Miraval estate in the South of France. Angelina Jolie and Pitt co-own the luxury estate, and it is where they exchanged wedding vows.
According to People, Jolie and Pitt leased the French Château in 2008 and officially purchased the Château Miraval estate in 2012. The Château Miraval was reportedly a source of argument in their divorce.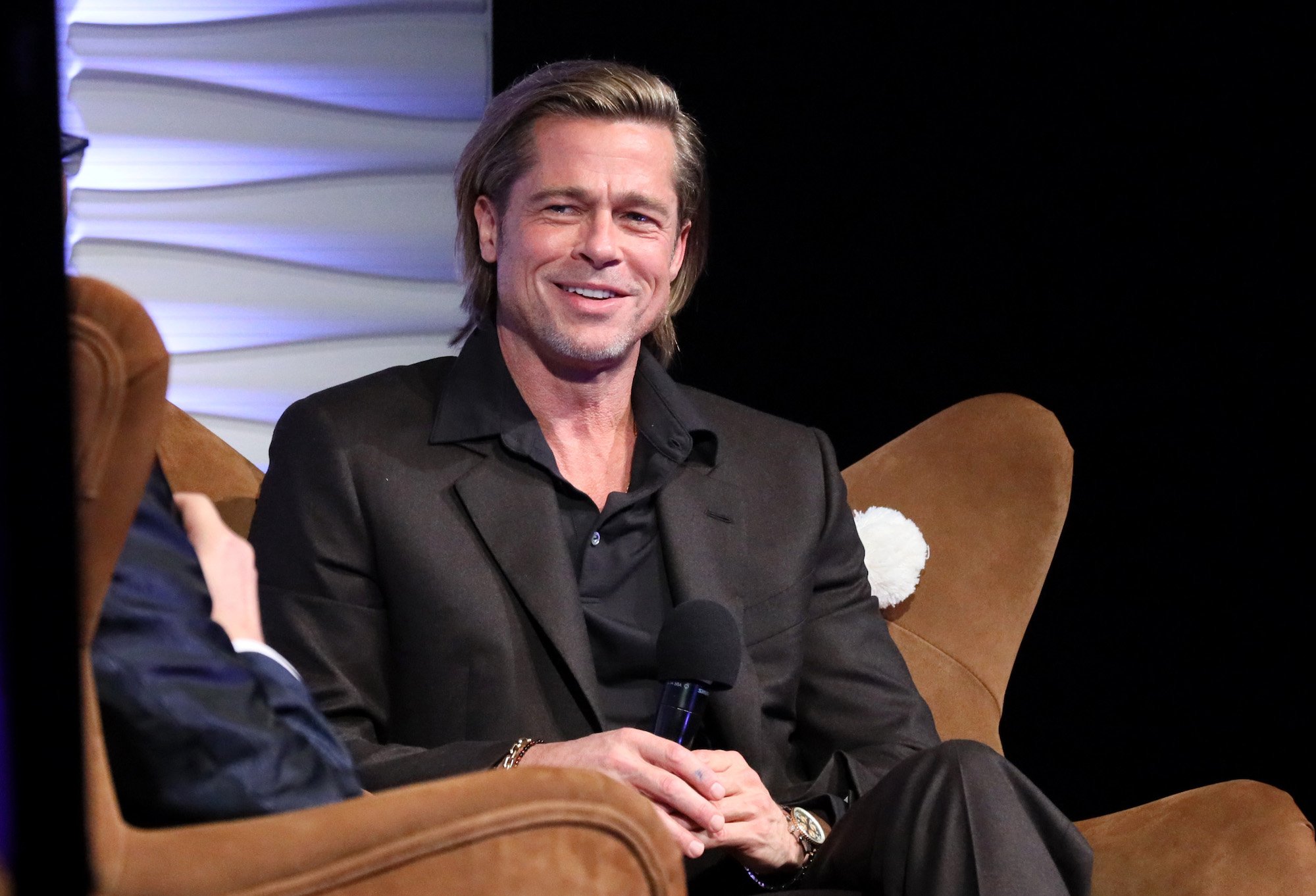 Brad Pitt's new girlfriend looks like Angelina Jolie
Pitt (56) knows what he likes, and apparently, he likes women who remind him of his ex. Poturalski recently posted a series of post-vacation photos. Mirror quickly pointed out that Poturalski looks a lot like Jolie (46); with blue/gray eyes, light brown hair, full lips, and high cheekbones, the two women appear quite similar.
Beyond facial characteristics, Poturalski's latest Instagram photos show her wearing clothing that is similar to Jolie's signature style.
Who is Nicole Poturalski?
The 27-year-old currently models high-fashion for Next Management in Los Angeles and A Management in Germany. Poturalski is a successful model with 10 years of experience.
As a child, she aspired to be a marine biologist. However, all that changed when a talent scout noticed her while she was on a family vacation at Disneyland Paris. The talent scout launched Poturalski's modeling career.
Poturalski has one child, a son, named Emil, whom she shares with Roland Mary. On social media, the German beauty frequently advocates for children and minorities. She advocates for children and against guns.
Poturalski and Pitt appear to have similar political views. Pitt used his Oscar acceptance speech as an opportunity to demonstrate his dislike of President Trump and the Republican Party, "They told me I only have 45 seconds up here, which is 45 seconds more than the senate gave John Bolton this week."
Brad Pitt and Nicole Poturalski are married, but not to each other
The stars of Mr. and Mrs. Smith began their secret romance while they were filming the 2004 movie. Back then, Pitt was married to Jennifer Aniston. Even though Brangelina officially announced their separation in 2016, and they are legally separated, they are technically still married.
The Fight Club star's new girlfriend is also married. According to The Blast, Poturalski is apparently in an open marriage with 68-year-old restaurateur Roland Mary. Reportedly, Mary is a father of five and has been married several times; he is content with an open marriage and doesn't like drama.
Poturalski is in the spotlight as her relationship with Pitt continues to progress. Though they are both technically married to other people, they seem to be happily dating. Between Poturalski's appearance and the couple's recent vacation to Pitt and Jolie's Château, it looks like Pitt enjoys reminders of Jolie.