Bradley Cooper and Lady Gaga Are Both Single Now and Fans Are Freaking Out
Bradley Cooper and his longtime girlfriend Irina Shayk are officially single, and fans of the hit romance film A Star is Born are very excited. The chemistry that Bradley Cooper and his film co-star, Lady Gaga, was incredibly intense in the movie – and equally mesmerizing offscreen.
Now that both Cooper and Gaga are single (Gaga broke up with her fiance, Christian Carino, several months ago), fans are expecting that the two will soon be spotted out and about together. However, there's more to the story than initially meets the eye.
When did Bradley Cooper and Lady Gaga first meet?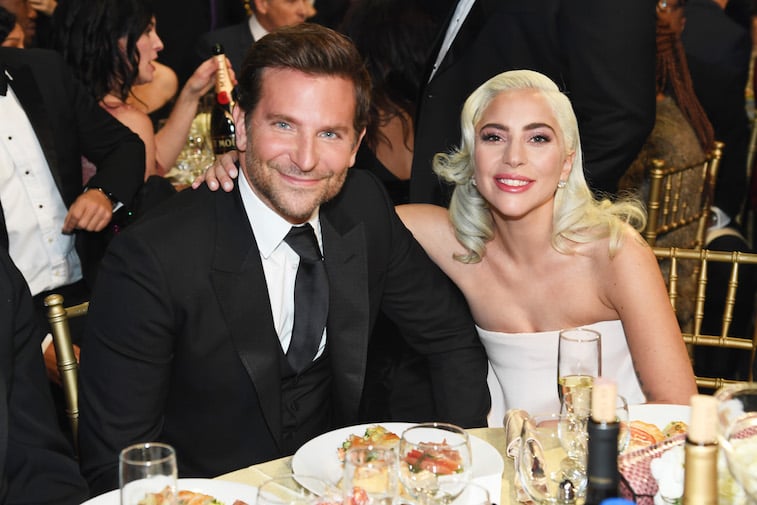 Although A Star is Born wasn't released until 2018, Cooper and Gaga's first meeting dates back to 2016.
According to a later interview with Cooper, he saw her perform at a benefit event and was absolutely blown away by the strength and power of her performance and vocals. Cooper admitted that he wasn't familiar with her music up until that point but that he knew after seeing her that day that she was a singular talent.
They bonded quickly, and he even visited her house to dine on homemade pasta with the star, whom he refers to by her real name of Stefani. When he was casting the lead role of Ally for his passion project, A Star is Born, Gaga was the only person he ever really considered for the role.
Once she was cast in the movie, they started spending a great deal of time together both on and off the set, prompting tabloids to start wondering whether or not there was possibly the element of romance to their friendship.
Once A Star is Born was released, the rumors went into overdrive, with critics and fans alike raving about their undeniable chemistry – in spite of the fact that they were both involved with other people.
Bradley Cooper and Lady Gaga's sultry Oscars performance
Bradley Cooper and Lady Gaga continued to compliment each other in interviews, with Cooper even admitting that he loves Gaga deeply because they were both so vulnerable in the film together. These kinds of remarks did little to quell the continuing romance rumors.
When it was announced that Cooper and Gaga would be performing the song "Shallow" from A Star is Born at the 2019 Oscars, fans were thrilled. They were treated to an incredible performance that featured the co-stars sitting next to each other on the piano as they looked into each other's eyes – it certainly looked as though they were in love.
There was a slew of internet memes featuring Cooper's girlfriend, model Irina Shayk, watching the couple from the audience and being less than pleased with what she saw.
However, in the days following the performance, Lady Gaga spoke out on late-night talk shows, saying that the two were just acting. That should have been the end of it, but recent events have led people to believe that there might be even more to the possible love story.
Will Cooper and Gaga end up dating?
In February, Gaga revealed that she had broken up with her fiance, Christian Carino. Although the reasons for their split were never discussed publicly, fans were quick to assume that it was due to Gaga's connection to Bradley Cooper.
Then, on June 6, Bradley Cooper and Irina Shayk officially split, as confirmed by People magazine. The two started dating in 2015 and have one child together.
Although there was a lot of speculation over the years, the pair never got engaged. Following the breakup news, fans immediately assumed that Lady Gaga was the catalyst for the split – and the bets were on as to when Cooper and Gaga would end up together.
Still, there is absolutely no evidence to suggest that Cooper and Gaga are romantically involved, in spite of the continued rumors. In fact, since Gaga herself shut down romance reports, that should be the end of it.
While there's no telling what could end up happening between the two, for now at least, there is no reason to assume that Cooper and Gaga are dating.