Bradley Cooper Split from an MCU Co-Star Just Months Before Being Cast as Rocket
Even Bradley Cooper's fans might not realize how deep his impact on Hollywood runs. The actor collaborated with The Hangover director Todd Phillips as a producer on 2019's Joker. But he's also famous now for his voice work as Rocket in the Marvel Cinematic Universe. Cooper, however, broke up with an MCU co-star only months before landing the role.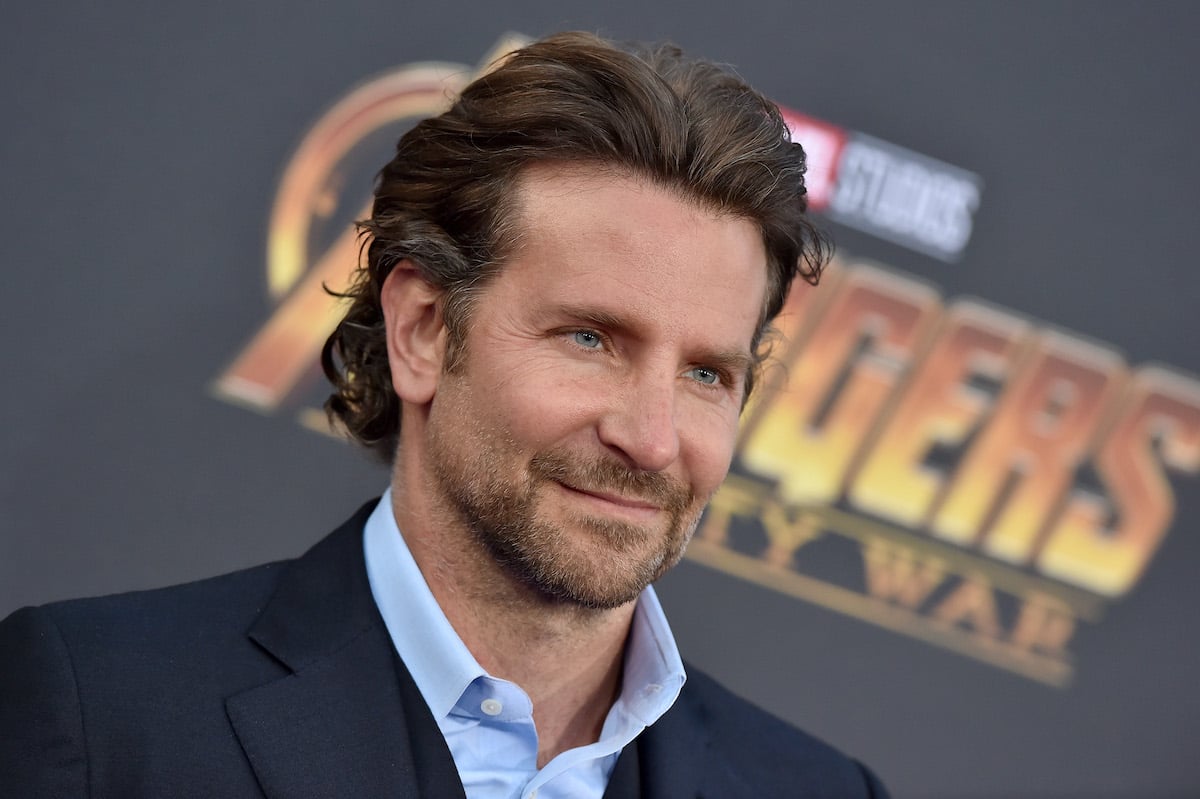 What are the best Bradley Cooper movies?
Unsurprisingly, Cooper's biggest hit movies come from within the MCU. Both Guardians of the Galaxy films and the two Avengers movies in which Rocket appears collectively earned more than $7 billion worldwide. But he also has several other moneymakers to his name. These include 2009's The Hangover and its two sequels as well as Clint Eastwood's American Sniper.
However, one of the most notable success stories for Cooper personally is 2018's A Star Is Born. The third remake of the original 1937 film, the movie co-stars Lady Gaga. Cooper directed and co-wrote the film, in addition to playing troubled musician Jackson Maine. A Star Is Born earned more than $400 million worldwide against a reported production budget of $36 million, according to The-Numbers.com.
RELATED: Marvel Star Bradley Cooper Had an Unusual Dream Job as a Kid
The actor split with Zoe Saldana in 2013
Cooper joined the MCU as the voice of Rocket in James Gunn's 2014 hit Guardians of the Galaxy. Marvel announced his casting in August 2013. Yet, just a few months earlier, Zoe Saldana (Avatar, Star Trek) had signed on to play Gamora. Normally, this would be no big deal. After all, Cooper and Saldana were already both big stars at the time. But they had just broken up.
Cooper and Saldana dated from December 2011 to January 2013. They met on the set of 2012's romantic drama The Words. But by all accounts, their relationship ended amicably. And there haven't been any reports of bad blood between Cooper and Saldana during their time within the MCU. Cooper isn't on set during Rocket's scenes. Sean Gunn performs the motion capture during filming.
RELATED: Bradley Cooper Might Be the Biggest Mama's Boy in Hollywood
Did Bradley Cooper and Lady Gaga date?
Rumors of another on-set romance circulated A Star Is Born too. Due to the screen chemistry between Cooper and Lady Gaga, fans wondered whether the two stars dated in real life. Cooper broke up with model Irina Shayk shortly after his much-talked-about Academy Awards performance with Lady Gaga.
But as far as fans know, the two events are unrelated. Both stars have denied their on-screen romance translated into a real-life relationship. Regardless, A Star Is Born proved how well they work together. Perhaps Cooper and Lady Gaga might collaborate on another project down the line.
In the meantime, Cooper's next project is Guillermo del Toro's Nightmare Alley in 2021. After that, Cooper will return to the MCU for two new projects. Rocket is set for roles in Thor: Love and Thunder and Guardians of the Galaxy, Vol. 3, scheduled for 2022 and 2023, respectively.