Brandy 'Cinderella': One 'Hocus Pocus' Star Turned Down the Chance To Play the Stepmother
The beloved 1997 version of Rodgers and Hammerstein's Cinderella is finally on Disney+. Commonly called "Brandy Cinderella," the film was added to the streaming platform on Feb. 12. The musical isn't the same as the Disney animated classic, rather it's a movie adaptation of the Rodgers and Hammerstein Broadway musical. But it was a TV movie made for ABC's Wonderful World of Disney series, making it Disney property.
Now that the '90s classic is available for streaming, let's dive into its history. The role of the stepmother was difficult to cast—Bernadette Peters ultimately took on the challenge. But a Hocus Pocus star was offered the role first.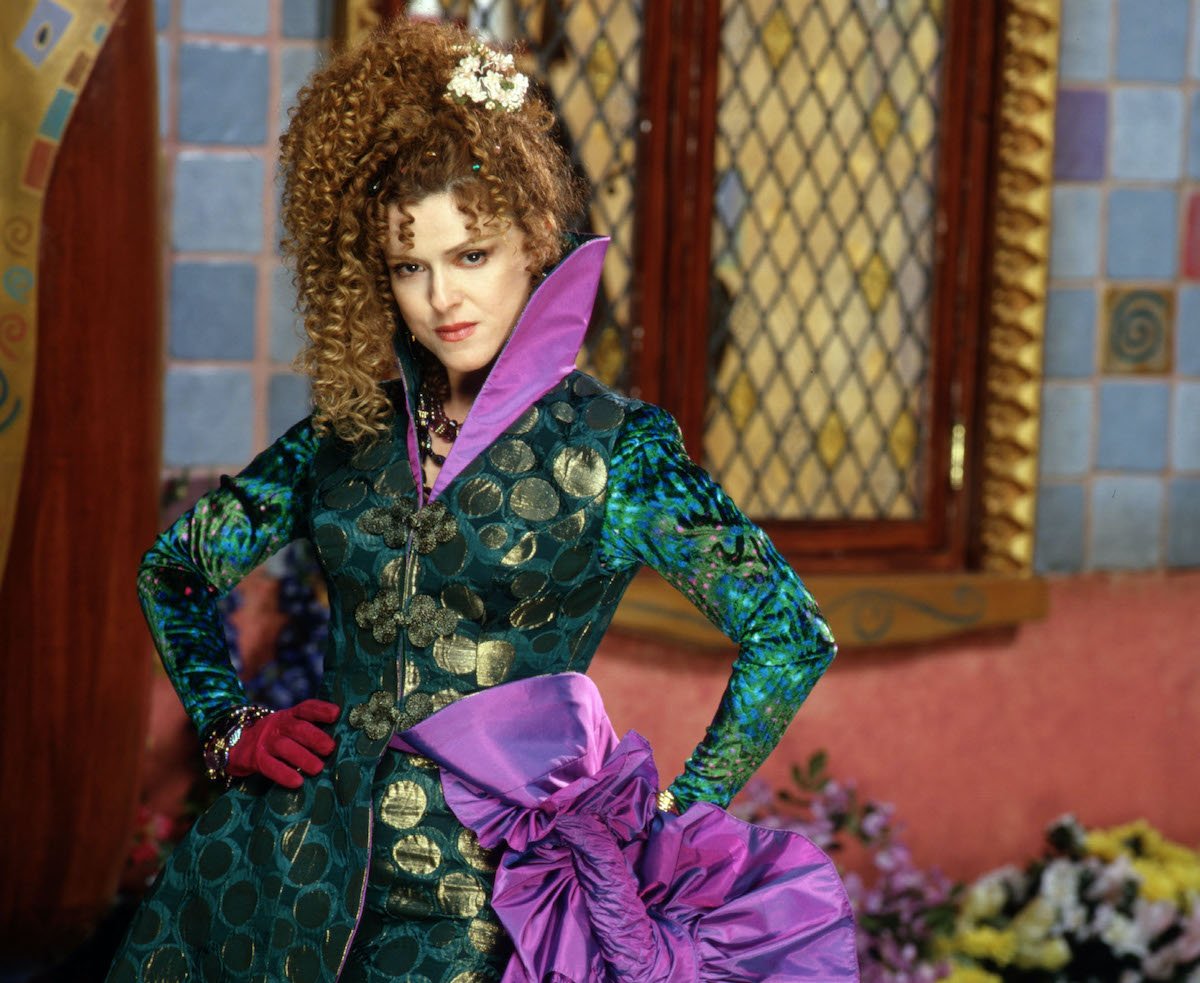 The Brandy 'Cinderella' cast was star-studded
Brandy Cinderella is packed with famous faces. There was Brandy and Whitney Houston, for starters, as the title role and the Fairy Godmother. That's enough of a draw before you add Whoopi Goldberg, Victor Garber, Jason Alexander, and Peters to the mix. Broadway actor Paolo Montalbán was cast as the prince, which was his first leading role on film.
Despite the exciting and diverse cast, the producers had a hard time finding an actor who was willing to play Brandy's vicious stepmother.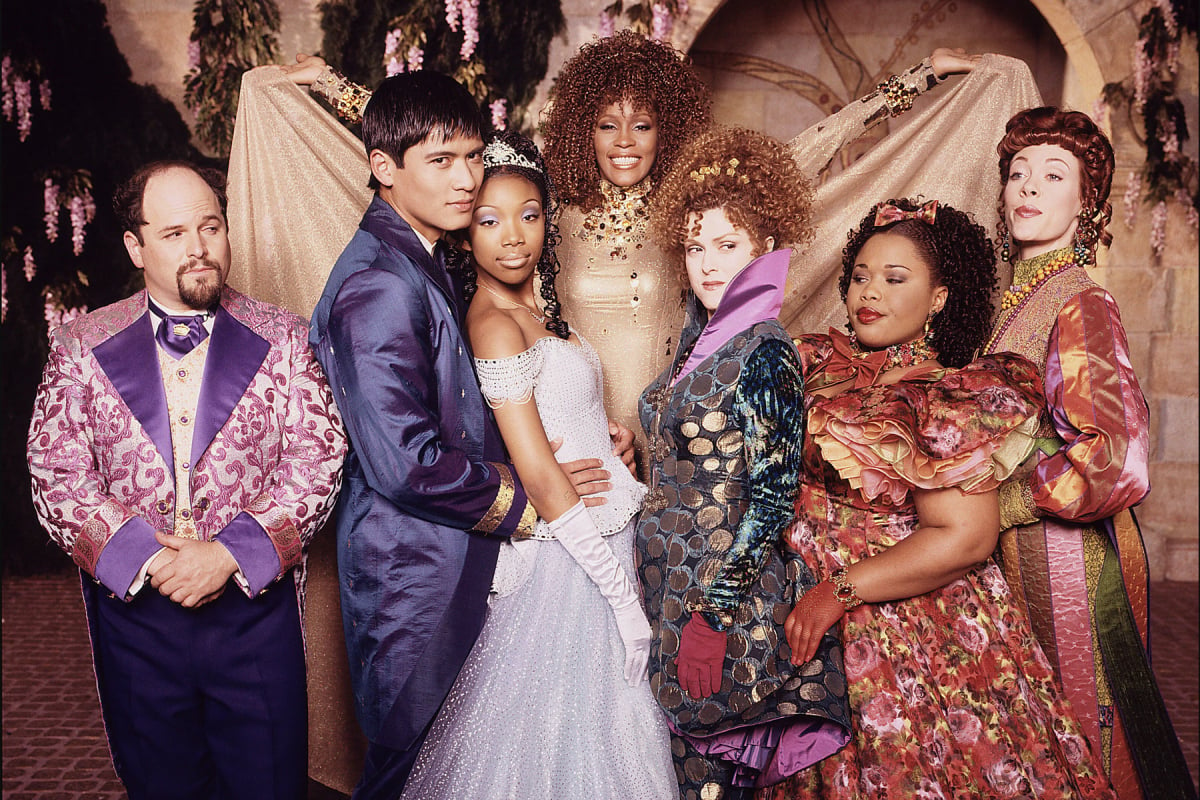 The stepmother was hardest to cast in Brandy 'Cinderella'
Executive producer Debra Martin Chase told Shondaland in 2017 that they initially offered the role of the stepmother to Goldberg, but she ended up playing Queen Constantina.
"The hardest role to fill was the Stepmother," she said. "That was the role we approached Whoopi with first, actually. But she was busy, and very kindly said we could circle back to her later on."
As she continued, "I cannot emphasize enough what a bitch it was to cast this role. No white actress wanted to be seen as being mean to the black Cinderella."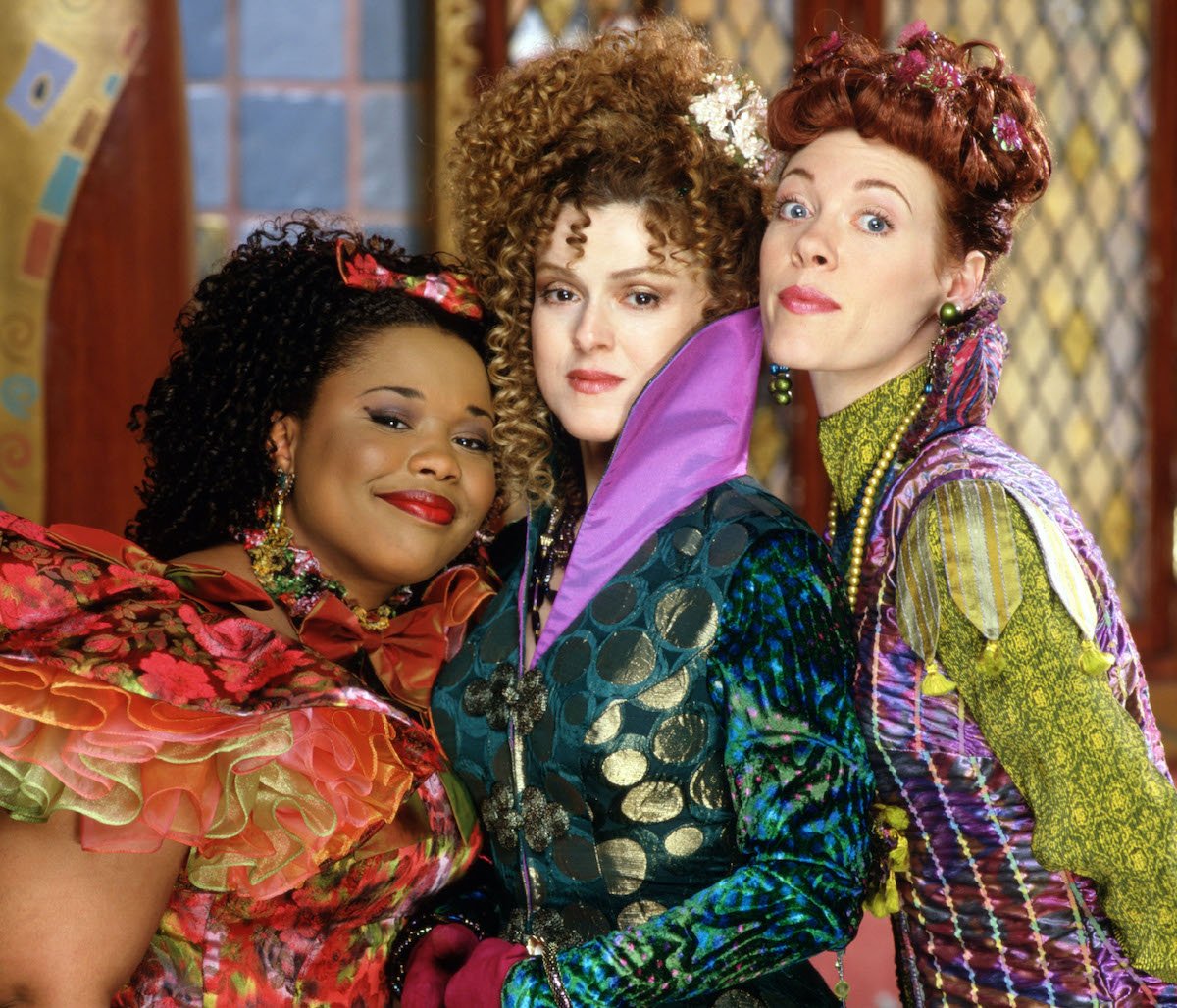 'Cinderella' producers first offered the stepmother role to Bette Midler
The next star Martin Chase and co-producers Craig Zadan and Neil Meron thought of was none other than Bette Midler. She said:
We went to Bette Midler—I remember Bette in particular, because Craig and Neil had done Gypsy with her. She and different people kept giving us the same 'no' response. I would write these long letters putting the role in context, explaining the importance of what we were doing with the multicultural cast, and the cultural impact we hoped to have. I wanted them to understand that they wouldn't just be coming on board for a great show; it was also going to be important culturally.
Despite her pleas, Midler wouldn't sign on. It wasn't that she was against playing another Disney villain, rather she wanted to avoid the optics of a white woman mistreating a Black woman.
The team then thought of Peters, who had her own experiences playing villains—she played the Witch in the original Broadway cast of Stephen Sondheim's Into The Woods as well as Lily St. Regis in 1982's Annie. She said:
Craig and Neil invited me to come and play this wonderful role, and I immediately said yes. I don't remember if I thought about the optics of playing a white evil stepmother to a Black Cinderella. We weren't really playing 'real' people—it's a fairy-tale, and I just wanted to play the role as best as I could, as cruelly as I could. I think that's how we all approached it.
After Peters was involved, the team made a decision about the stepsisters, Calliope and Minerva.
"Then we decided that it would be terrific for one stepdaughter to be white and one daughter be black just to further hit home that color is irrelevant in this fantasy world," Meron said.
The casting of the 1997 Cinderella has remained a shining example of casting the best actors for the best parts regardless of race, and fans are elated it's finally available for streaming. Now, if they'd only release a soundtrack!